About this Event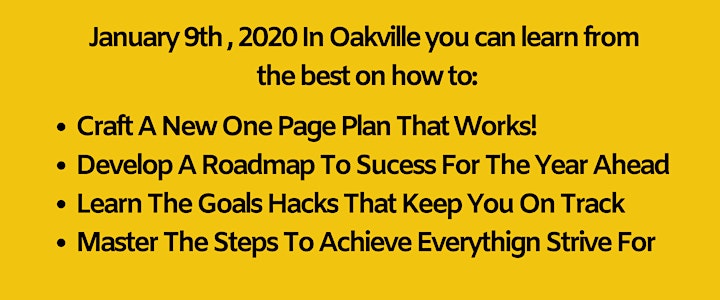 NEW YEAR NEW PLAN - THE WORKSHOP is November 7th, 2019 in Oakville, Ontario
CREATE Your One Page Success Plan for 2020
If You Don't Know Where You're Going - How Can You Get There?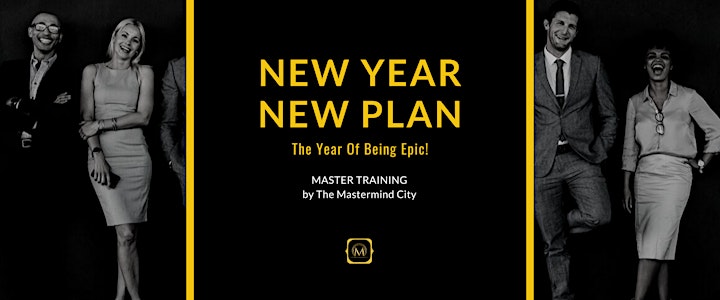 THE ULTIMATE NEW YEAR PLANNING BLUEPRINT!
It's time to get results. You've been working non stop but you feel like you've been spinning your wheels. You want to focus on your new year goals and experience success! It's time to take away the overwhelm and get it done!
This is only for people who are committed to making this their most epic year ever!
YOUR STEP BY STEP BLUEPRINT FOR SUCCESS THIS YEAR!
Tired of starting over and over but never hitting the finish line? Put those excuses away for good! In this master training workshop you will make it finally happen once and for all!
YOU'LL GET TACTICAL TRAINING AND STEP BY STEP INSTRUCTION ON:
The One Page Business Plan - A one page business plan will make your business plan memorable to not only investors or partners but also to you! Stay on track, simply
The Deep Dive Review - In order to successfully move forweard we have to look backwards. Understanding where we've been, what we did well, what we took action on and what we have learned are all critical in building a foundation on which we can begin structuring the most epic year ahead that is possible!
Mastering Moving Forward - After looking back and taking an honest assessment of where we have been and acknowleding that we need to move forward, This training is all about the strategies it will take to ensure that we don't fall backwards. Mastering 3 simple strategies will ensure you continue to focus on the right things.
Your Business Focus and Offerings - In order for you to put together a strategic plan with steps, and goals and milestones all laid out, you need to first ensure you actually understand what your business is and why you are doing it. Being completely focused will make success that much easier to achieve
Targeting Your Ideal Clients- It's hard to achieve a success if you don't really know what that looks like. You may say all the right things about wanting to be more successful but how do you know if you get there? Setting real life goals and specific targets will make yoru journey a whole lot more successful!
The Complete Roadmap To The Year Ahead - Capture your audience's attention and keep them wanting more through your videos
MEET YOUR FACULTY:
Fay Chapple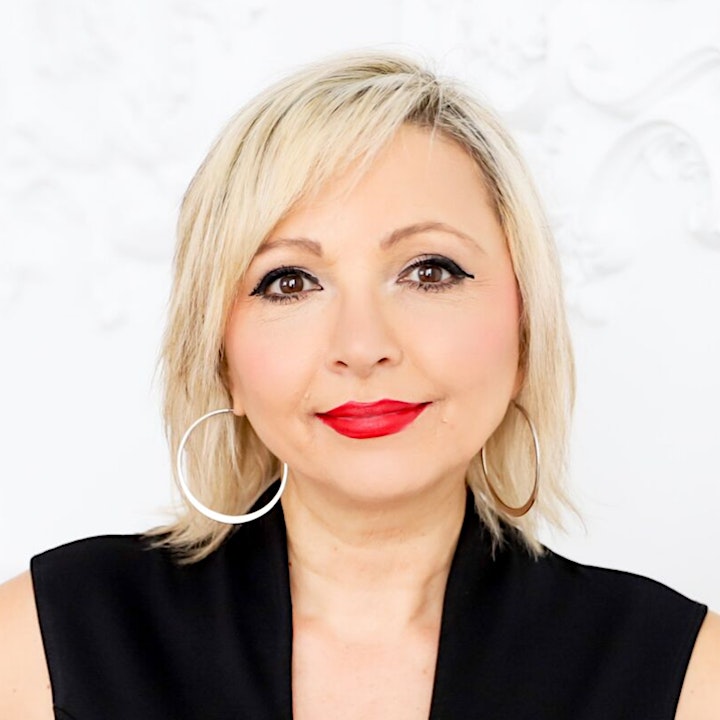 You'll learn from Fay Chapple, Fay Chapple is and Award Winning Entrepreneur, Highly sought after Professional Speaker, Global Business Strategist, Survivor and Well Spouse.
"Reinvention Is Sometimes Chosen, Or Sometimes It Chooses Us"
A life long leader in building global businesses for the most elite organizations in the world, as well as teaching smart entrepreneurs to launch and grow their businesses, Fay teaches you the way to work less and enjoy your freedom while building your business.
She earned her MBA from The Ivey School Of Business, but my most important learning came from working in the trenches!
When Fay's husband suffered a catastrophic brain stem stroke in 2009 she was faced with the challenge that needed to be addressed. A re evaluation of her life and career.
Fay developed a step by step system designed to teach anyone how to take their passions, expertise and skill set and make money on line with them
To date Fay has trained thousands of people to use her system to do the same. Coupled with Masterminds, Memberships and Retreats, Fay had help countless individuals and corporations achieve their dreams.
Stacy Maynard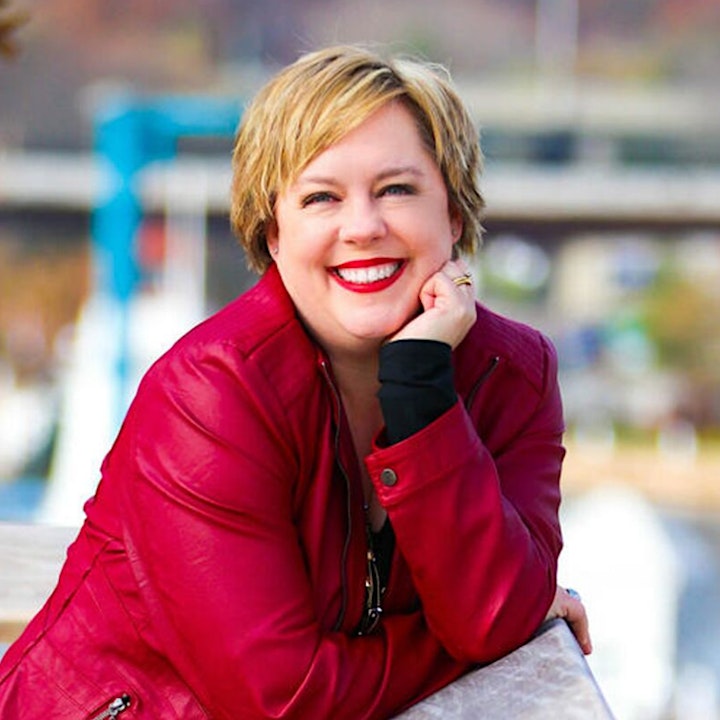 You'll learn from Stacy Maynard, Leading Expert in LinkedIn Training , Founder of Linked U , Podcast Host , Author and Speaker.
"Success isn't just about what you accomplish in life, it's about
what you inspire others to do"
From sales strategy to working with key business executives to marketing, Stacy is at the hub of it all. She was able to sit with key executives to talk about business strategy and work closely with corporate branding, marketing and sales.
Having spent hours in front of the computer searching and finding information on all things Autism, She learned how the online world worked first hand. The most important thing was to build relationships online with businesses and create those important connections. After years of helping businesses with all things Social Media, She focused on LinkedIn for its high level of professionalism, business focused content and ability to truly connect with other professionals.
Stacy works with corporate teams and entrepreneurs alike to make their LinkedIn Strategy work for their business, brand and bottom line.
Her aim is to help my audience understand how to leverage the power of LinkedIn for business and personal professional branding in order to gain more visibility, attract more leads & convert more clients.