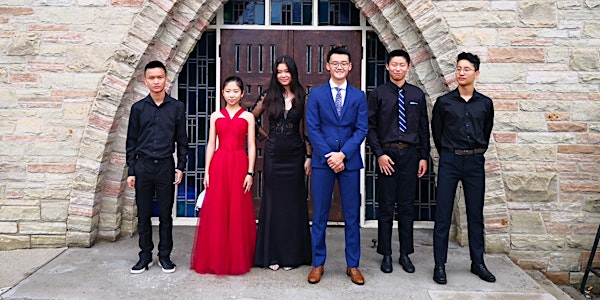 New Year's Charity Concert featuring the Clearview Ensemble
Come welcome a new year with an evening of great music presented by local neighbours!
When and where
Location
St. Luke's, Palermo 3114 Dundas Street West Oakville, ON L6M 4J3 Canada
About this event
You're invited to a special New Year's Charity Concert, presented by the Clearview Ensemble. These talented young musicians want to serve their community and help people in need with beautiful music.
The members of this ensemble are young and talented students from our local Clearview community in Oakville. They all love classical music and have each won awards in various music festivals and RCM level examinations. Some members are concert masters in OSYO.
Admission is free. Donations may be given at the venue in support of the Sick Kids Foundation, the Nourishing Neighbours food bank program and community outreach programs at St. Luke's, Palermo.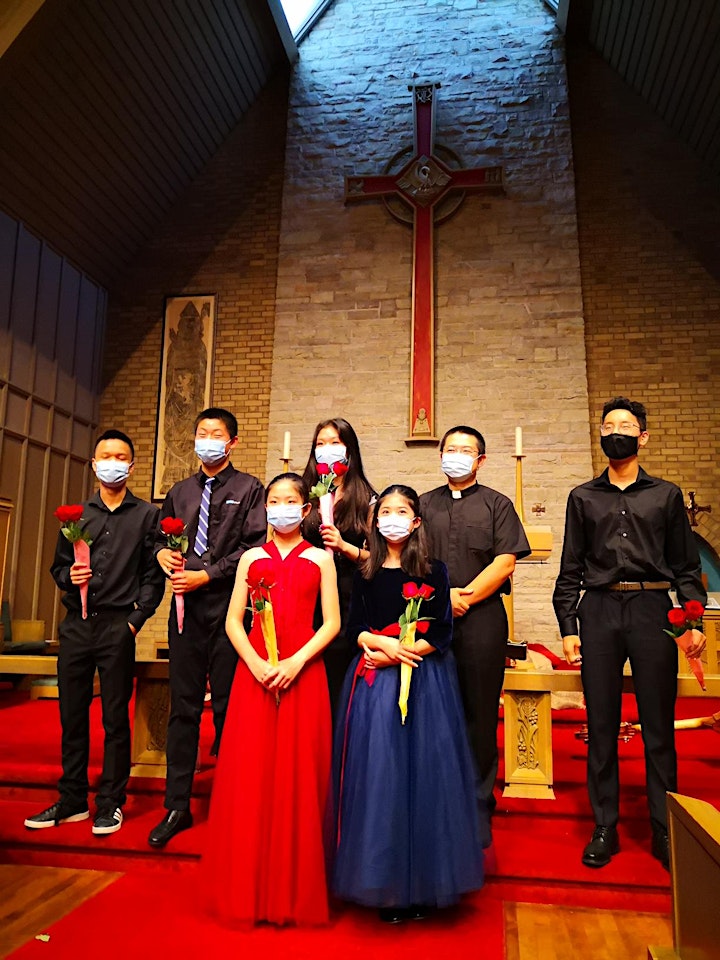 Meet the Musicians
Angela Zhang
I'm a G11 student at OTHS (Oakville Trafalgar High School), co-founder and leader of Clearview Ensemble. I have passed Level 10 Piano, Guzheng and Level 8 clarinet very early, but you know these are just some numbers, there are always good musicians that don't take the exam. Right now I am playing clarinet and bass clarinet in OSYO (Oakville Symphony Youth Orchestra). In my spare time I like playing badminton, swimming, and biking with friends.
William Zhou
I am a G10 student at OTHS. I have been playing piano since the age of 4, and right now I am working on ARCT diploma in piano. In 2020, I won the RCM Gold Medal in Level 9 Piano. In 2019, I performed with my partners at the Brampton Rose Theatre as First Prize Winners of Piano Duet and Trio at the 2019 Peel Music Festival. I am also studying violin as a secondary instrument. In my free time, I like to play video games and basketball.
Merrick Wang
I am a G9 student of OTHS (Oakville Trafalgar Highschool). I've been playing Double Bass for around 6 years, and was the section leader of OSYO Philharmonia until 2019. I won the first place in Rotary Burlington Music Festival and Hamilton Music Festival. My hobbies are swimming and playing basketball.
Alina Zhang
I am 11 years old and a G6 student in JWH Public School. I started learning piano at age of 4 and violin at age of 6. I am at RCM Level 9 in violin and have attended competitions such as the Peel Music Festival and Toronto Kiwanis Music Festival. I am currently the concertmaster of the Philharmonia Ensemble at OSYO. Beside music, I also like dancing and painting.
Jacob Caporiccio
My name is Jacob Caporiccio and I am a grade 11 student at Abbey Park High School. I am involved in many local ensembles including the Hamilton Philharmonic Youth Orchestra, and the OSYO (Oakville Symphony Youth Orchestra), where I have held the position of principal flute since 2019. I have also participated in the Halton Young Musicians Competition, where I was named one of the "Top 10 Halton Young Musicians" and received the Oakville Symphony Kenneth Hollier Award.
We do hope you'll join us at St. Luke's for an evening of great music presented by local neighbours!