Location
7065 Islington Ave, Woodbridge, ON L4L 1V9
7065 Islington Avenue
FAMEE FURLANE
Vaughan, ON L4L 4G5
Canada
Description
NEW YEAR'S EVE DINNER AND DANCE PARTY, DEC 31, 2016 7 PM- JAN 1, 2017, 2.30AM
FAMEE FURLANE, 7065 Islington Ave, Woodbridge, ON L4L 1V9
Everybody is welcome to attend. DOORS OPEN at 6.30PM; DINNER starts at 7.30PM;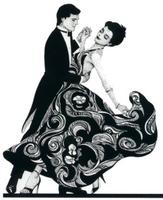 DRESS CODE: SEMI-FORMAL or BLACK TIE OPTIONAL
DJ, MIX OF BALLROOM, LATIN, SALSA AND DISCO MUSIC AND DANCING, COURSE SIT DOWN DINNER:
menu:
Boeuf salad (Olivier salad)
Salmon and chicken with roasted potatoes and mixed vegetables
Dessert:Tartufo
Bread, butter, tea, coffee, champaigne toast and soft drinks - included
LINE DANCING MIXED IN BETWEEN
DANCE PERFORMANCES, great music for social dancing, beautiful large dance floor (hexagonal shape)
Tickets $95 per person
(discounted tickets are offered for Dance Art students and for groups, contact info@danceart.ca)
Children between 5-11years old, $45 (with same menu, but smaller portions)
Teenagers or Seniors ticket : $85 (ages 12-19 years old and 55+)
Children under 4, FREE
Group of 10, $850
Group of 8, $720
All tables are around the dance floor, everybody will have a good view and will be close to dance floor. (the dance floor is in the middle)
1. Choose the type of ticket and select quantity (number of tickets).There are discounts for groups; For groups, choose quantity 1 to get 8 (or 10 tickets)
2. Use VISA or Pay Pal to purchase your ticket and you will get it immeadiatelly, via email, as a PDF attachment
3. Alternatively, you can use Interac Email money transfer (all banks have this option) or email info@danceart.ca to schedule an appointment to come at the studio to purchase the ticket
Last day to purchase tickets is December 27th, 2016
No tickets will be sold at the door.
___________________________________________________________________________________________
Sit down dinner menu:
Boeuf salad (similar with Olivier salad)
Salmon and chicken with roasted potatoes and mixed vegetables
Dessert:Tartufo
Bread, butter, tea, coffee, champaigne toast
____________________________________________________________________________________________
Cash bar ( or VISA)
Glass of Wine
Beer Domestic
Mixed Drinks
Large Bottle of Water…………..….…$6.25

Imported Beer
Deluxe Mixed Drinks……….…….……..…$7.25

Martinis …………………………………. $10.00

Bottle of House Wine………....………..$30.00
See below the actual picture of the hall, with a large spectacular hexagonal large dance floor, right in the middle