Description
New Year's Eve Dinner and Dance Party
December 31, 2016
Cocktails: 6:30pm
Dinner: 7:30 pm
Live Classic Rock Music
until 1:30 am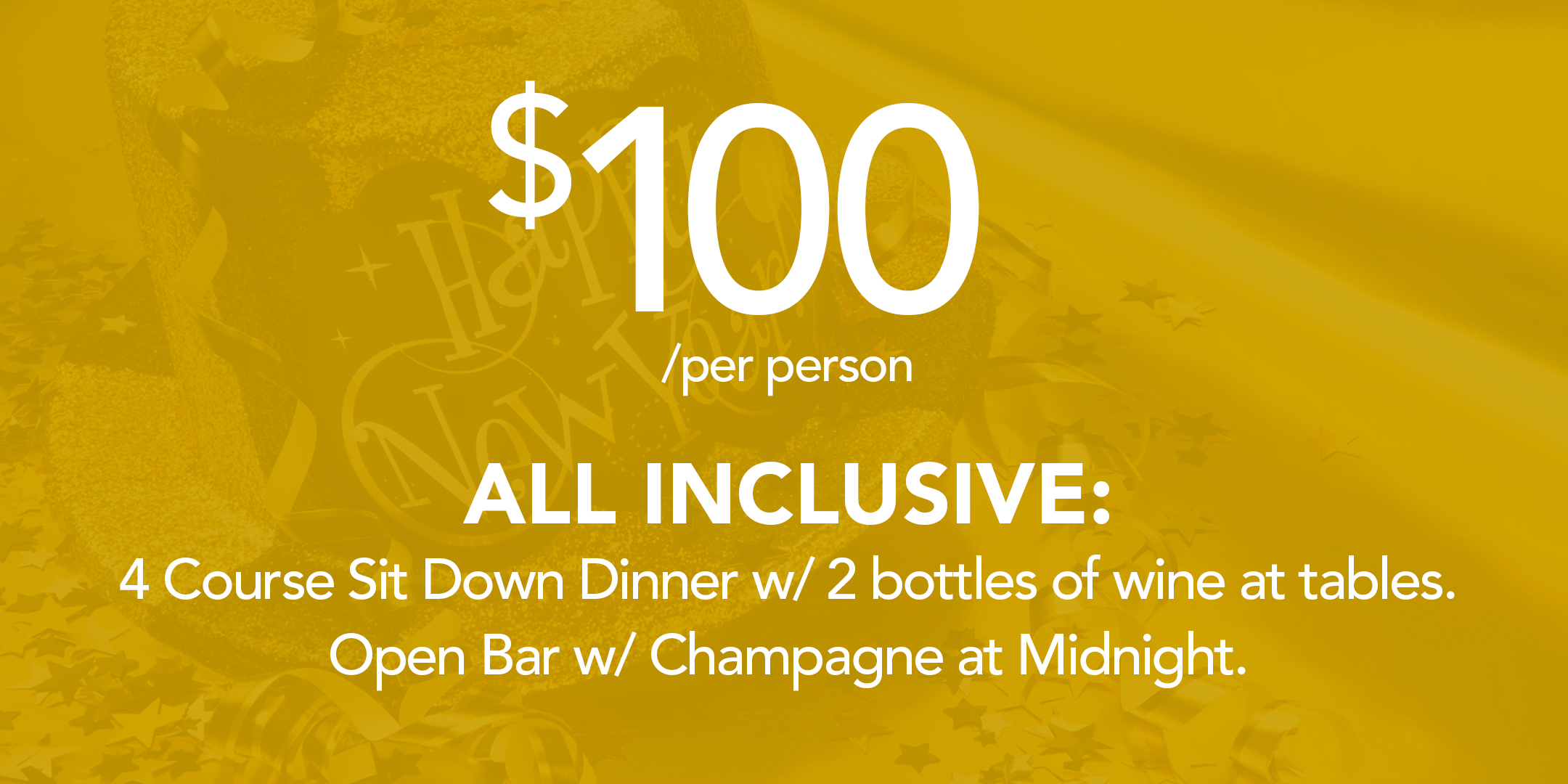 Oakville Banquet Halls
Home of the Knights of Columbus
1494 Wallace Road, Oakville, ON
Our tables seat 8 guests, please note that seating will be assigned on a first come first served basis. All multiple ordered tickets will be assigned seats together. If you require group tables, please co-ordinate with your family, friends and purchase tickets together at one time to ensure you will all be sitting together. Or if you have more than 8 people, we'll seat your tables next to each other.
Guests must have a printed ticket for entry to the event.
For the event in the larger hall our bar will provide 6 varieties of bottled beer, red / white wine by the glass and 5 varieties of liquor spirits. There will also be 1 red and 1 white bottle per table at dinner. And Champagne for toasting at Midnight.
We want everyone to have a great time, but please drink responsibly and don't drink and drive. We also have plenty of free over-night parking. Everyone 19 plus is welcome.