New Year's Eve in Barbados - The Tamarind Ball, Sunday December 31 NYE 17
Description
JOIN US for one of BARBADOS Biggest New Year's Celebrations! Lux Entertainment presents The Tamarind Ball, where high rolling isn't an exception, it's the #1 rule.
Experience a dramatically accented silhouette where mask and unmask party goers will unlock endless after-dark possibilities. Let's celebrate the arrival of 2018 by joining us https://secure.ticketpal.com/event/The-Tamarind-Ball.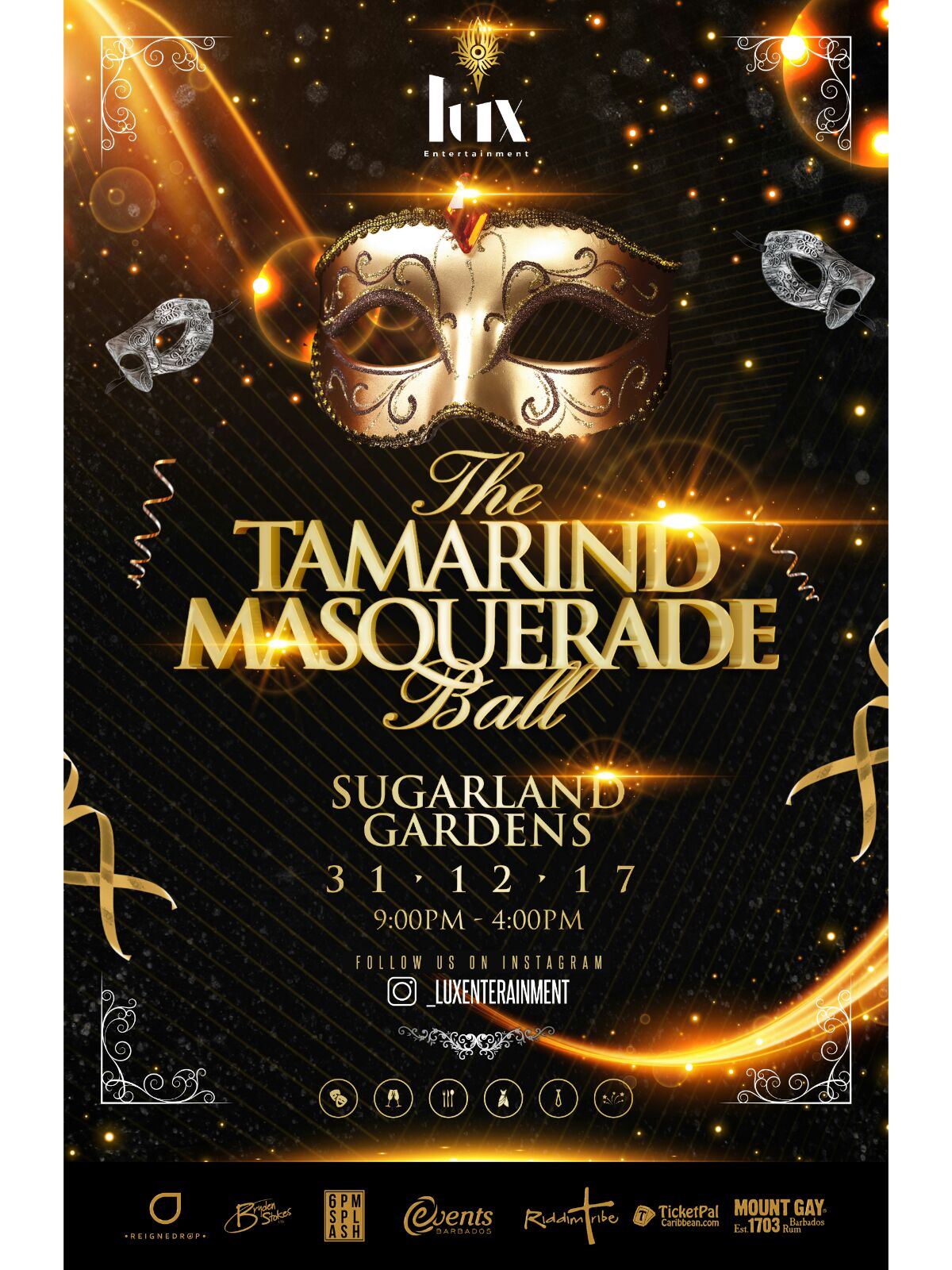 Three levels of Excitement, One Amazing Classic REMY!
Our premium packages create a sexy vibe where guests can flaunt enjoy premium brands including the signature Remy XO! We will lavish our guests with many festive touches to bring in the New Year!
PLATINUM TIER
Experience Platinum Tier -

The Tamarind Ball

will go above and beyond the conventional realm for a New Year's Eve event. High-end Premium brands paired with amazing dinner plates will be an understatement. Purchase your

Platinum tickets and see how much is offered.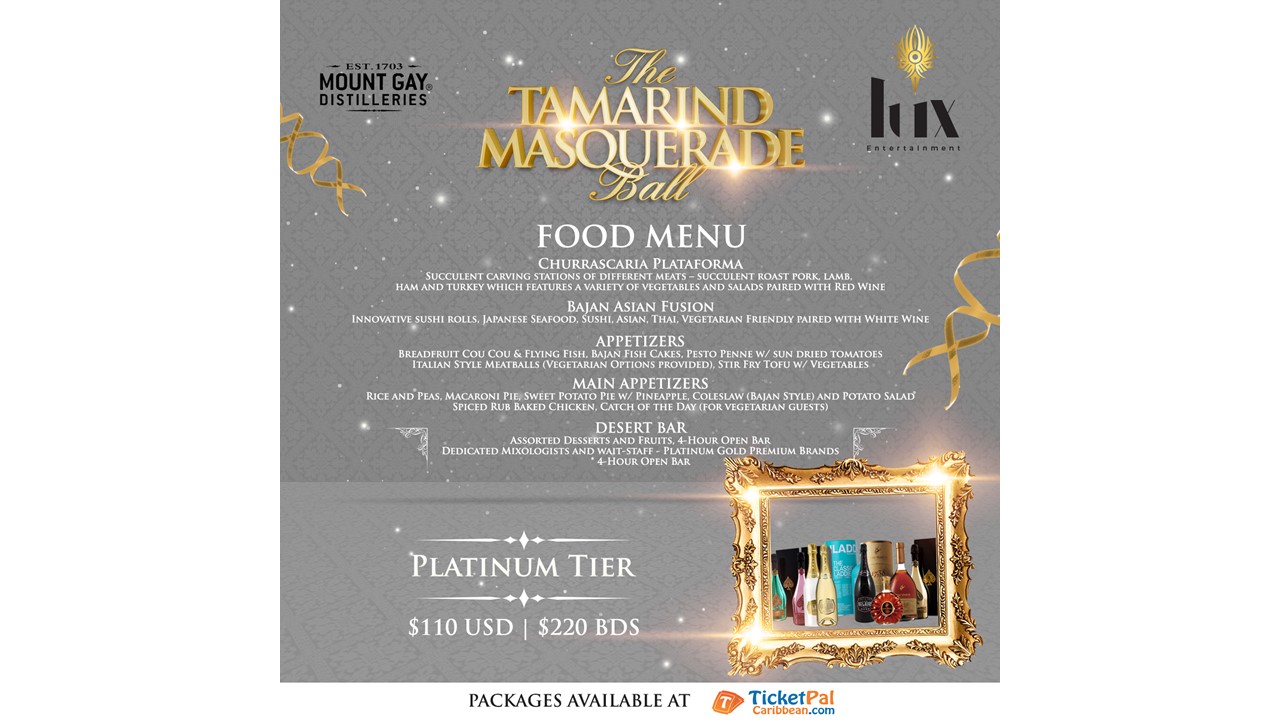 ROSE GOLD TIER
Guests will enjoy an unforgettable evening where the signature cocktails platters will be served with an array of Top-Shelf brands. Purchase your Rose Gold tickets and see how much is offered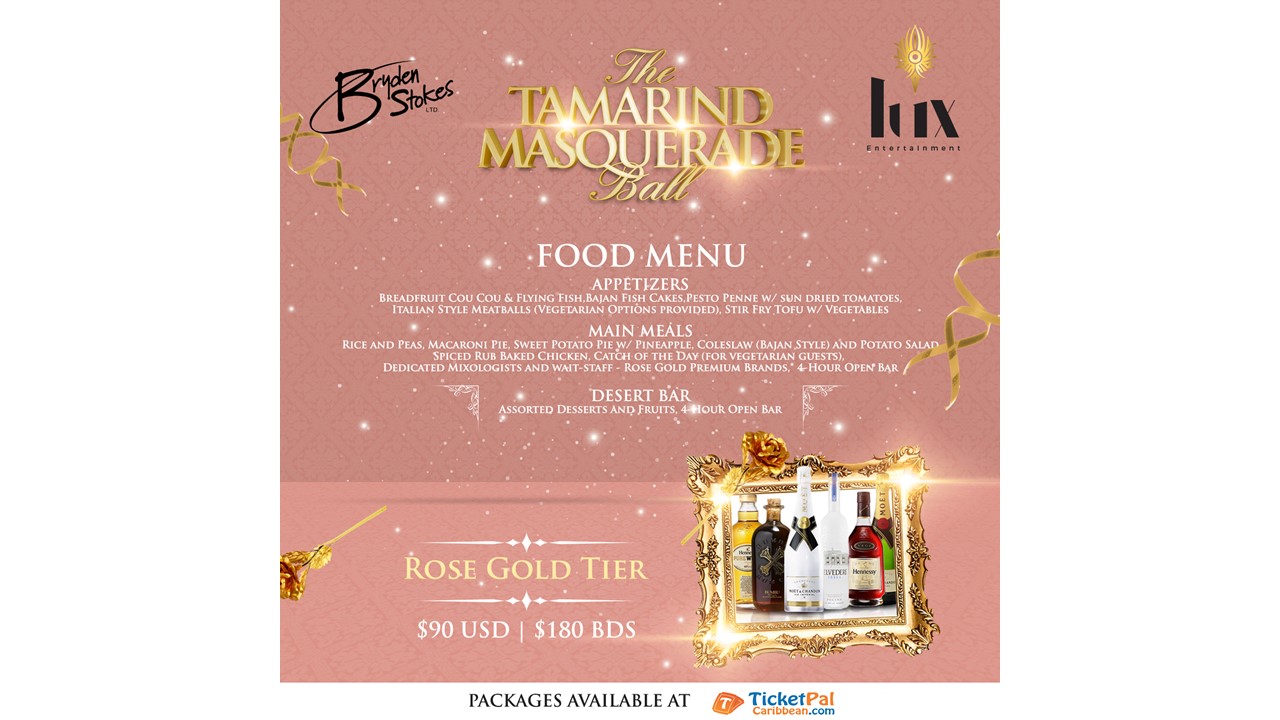 BLUE DIAMOND TIER
Standing room only! Get ready to party! Dis is Barbados de OFFICIAL Wuk-Up Central! Specialty trays with Bajan delights and singnature mixes will be the highlight of the evening!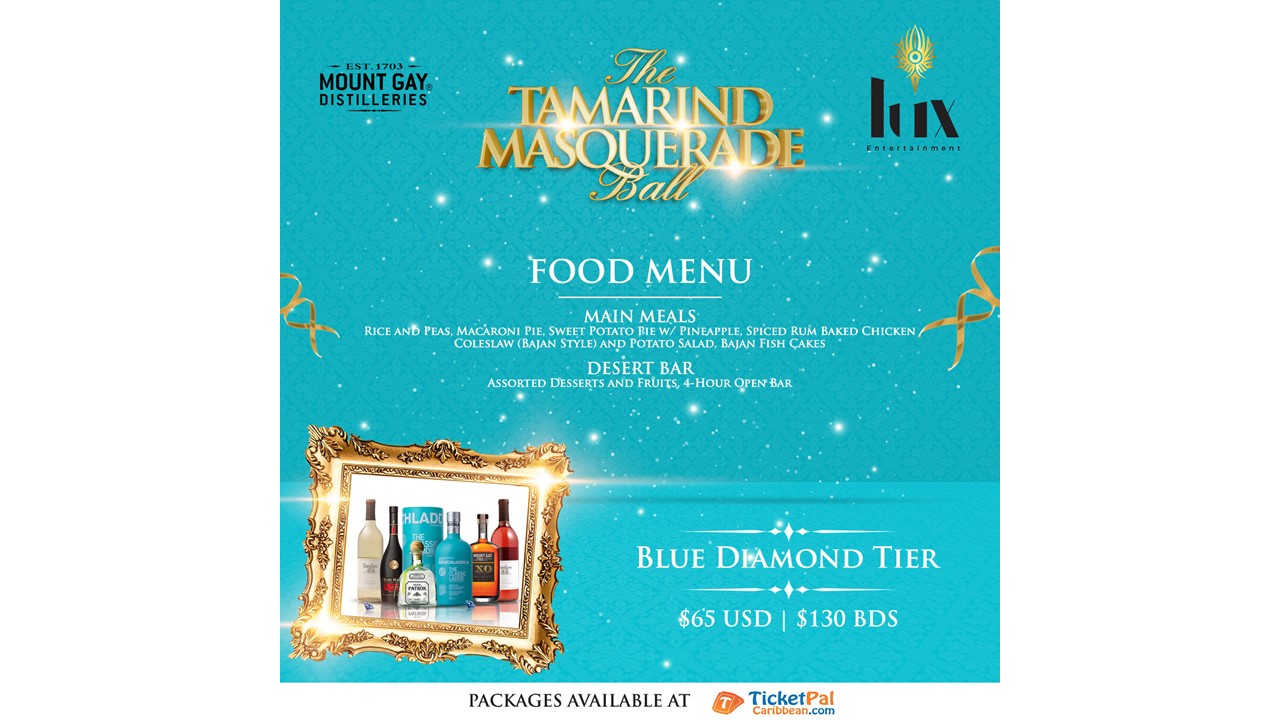 Location, Location, Location! Only a Premium Venue for a Premium Event!
The pristine venue of Sugarland Gardens has been selected for an unforgettable evening! Join us for the biggest event for New Years!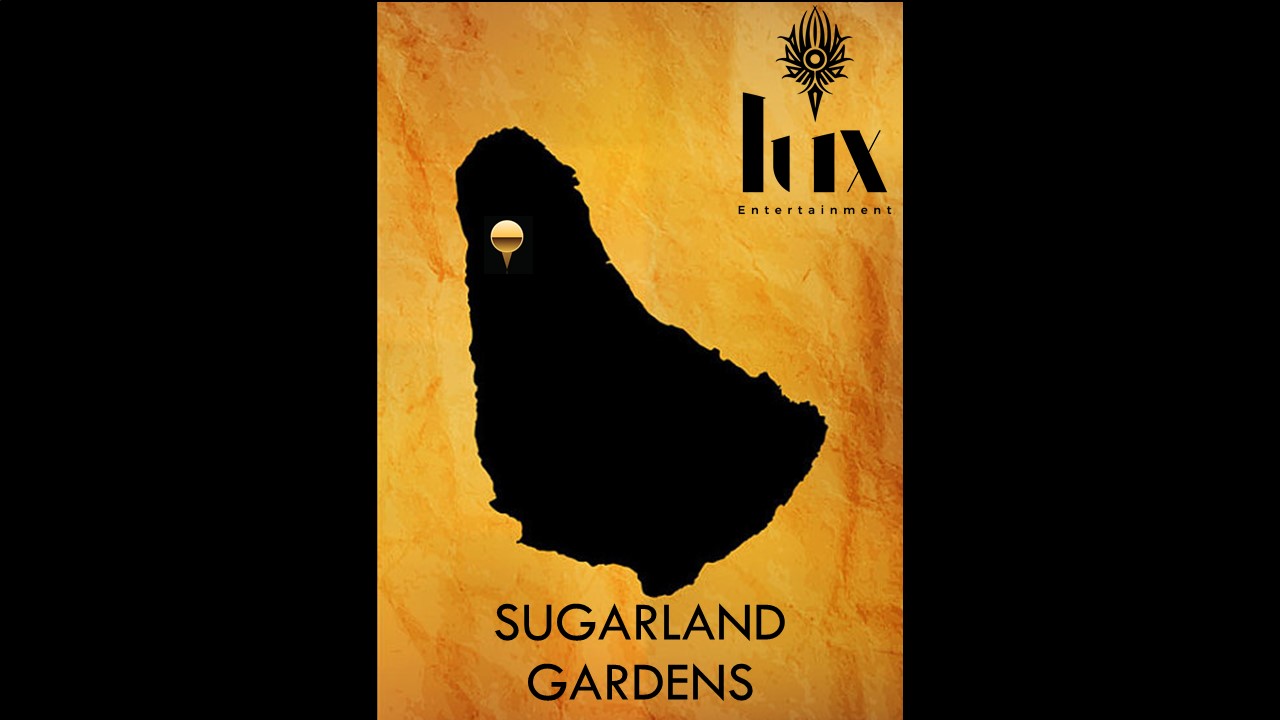 There's more! The Tamarind Ball is set to go above and beyond with the largest lantern festival ever seen in Barbados! Be at the heart of this once-in-a-lifetime experience. Sold out around the world the purest way to celebrate the New Year is the release of the lantern to the sky. Weather permitting, come share this memorable moment! Conditions apply...
Lanterns are very safe, bio-degradable and are customized to float a short distance. Each guest will sign a waiver upon retrieval of their lantern. Safety is our concern so we will have Fire Marshals present as a precaution on location. Sugarland Gardens is an amazing venue for the lantern festival with more than enough acreage away from city limits.
INCLEMENT WEATHER POLICY: If weather or wind conditions forces us to cancel the lighting of the Lanterns there will be no refunds. With so much planned for the evening we will ring in the New Year and dance the night away!
Refunds are not offered when the weather forces cancellation of the lighting of the lantern as part of the event.