3 nights and 4 days in Midtown Manhattan visiting top art museums and galleries. A unique bus tour from Ottawa to New York City.
About this event
Our annual bus art tour from Ottawa to New York City offered every March since 1997 is open to everyone, from art students and artists of all levels to art lovers and lifelong learners. Our trip also suits the independent travelers who wish to discover NYC on their own. New York Art Trip is so popular that we have participants who have joined us more than five times already. ¨Please read testimonials available on our website. We offer two pick-up locations in Ottawa and one in the Kingston area.
Price per person of New York Art Trip 2022 (March 24-27) varies depending on the type of accommodation as follows:
Quad: CAD$ 650, Triple: CAD$ 730, Double or Twin: CAD$ 890, Single CAD$ 1280
Price includes: three nights in a beautifully located hotel in Midtown Manhattan (Hilton Garden Inn 53rd St), transportation Ottawa-New York-Ottawa, transportation to all museums and galleries on schedule (the MoMa, the Met, the Guggenheim, the Chelsea Galleries, etc.) the services of qualified art historian on board and a meeting before departure with an art talk. All museums are optional. You are free to visit NYC at your own pace.
The ticket of CAD$200 allows you to hold your space. This amount will be deducted from the final invoice which is due on January 22, 2022. As soon as you get your ticket, we will send you a form to complete the registration process. Tickets are non-refundable unless Walk the Arts is obliged to cancel the trip.
IMPORTANT: ¨To comply with Covid-related traveling requirements, participants need to provide proof of full vaccination. If you are traveling alone and wish to share a room with another person, we will do our best to find you a roommate. However, if we cannot find a roommate for you, we will bill you the cost of single accommodation. Also, please notice that triple and quad rooms have just two large beds, so you can register for these types of rooms only if you have a traveling companion ready to share a bed with you or if you form your own group.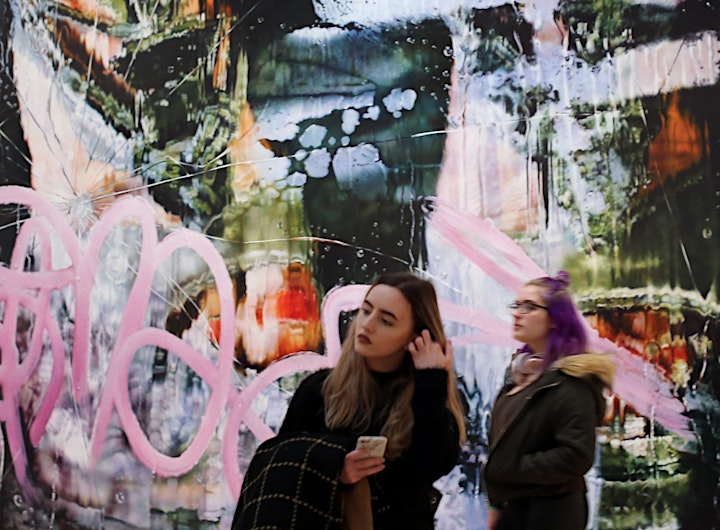 Organizer of New York Art Trip 2022 (March 24-27) - Bus Tour to NYC from Ottawa