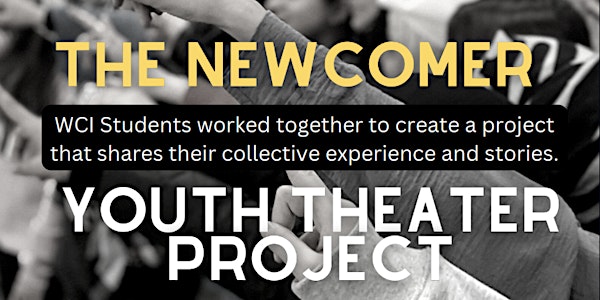 Newcomer Theatre Project community showcase presented by YMCA and MT Space
Newcomer youth from WCI telling their own stories and showcasing their creative work to the community
When and where
Location
Waterloo Collegiate Institute 300 Hazel Street Waterloo, ON N2L 3P2 Canada
About this event
YMCA of Three Rivers and MT Space are thrilled to invite members of the Waterloo Region community to attend the public showcase of the Newcomer Theatre Project on January 18th at 7:00pm at Waterloo Collegiate Institute.
This event was originally scheduled for December 14. Please note the new date is January 18.
**Note** wearing masks is encouraged at the event to help stop the spread of illness (COVID, RSV, flu, cold, etc.)
About the Newcomer Theatre Project
The Newcomer Theatre Project is an after-school program facilitated by MT Space in partnership with YMCA of Three Rivers for high school aged newcomers in Waterloo Region.
This free 8-week program offers introductions to multi-disciplinary arts education in a welcoming environment, guided by local arts professionals and leaders, and caps off with performances showcasing the youth's creative work.
By developing skills in performing arts, leadership, language, and collaboration, the youth work together to explore their own artistic voices while developing the skills and confidence to tell their own stories, and build community.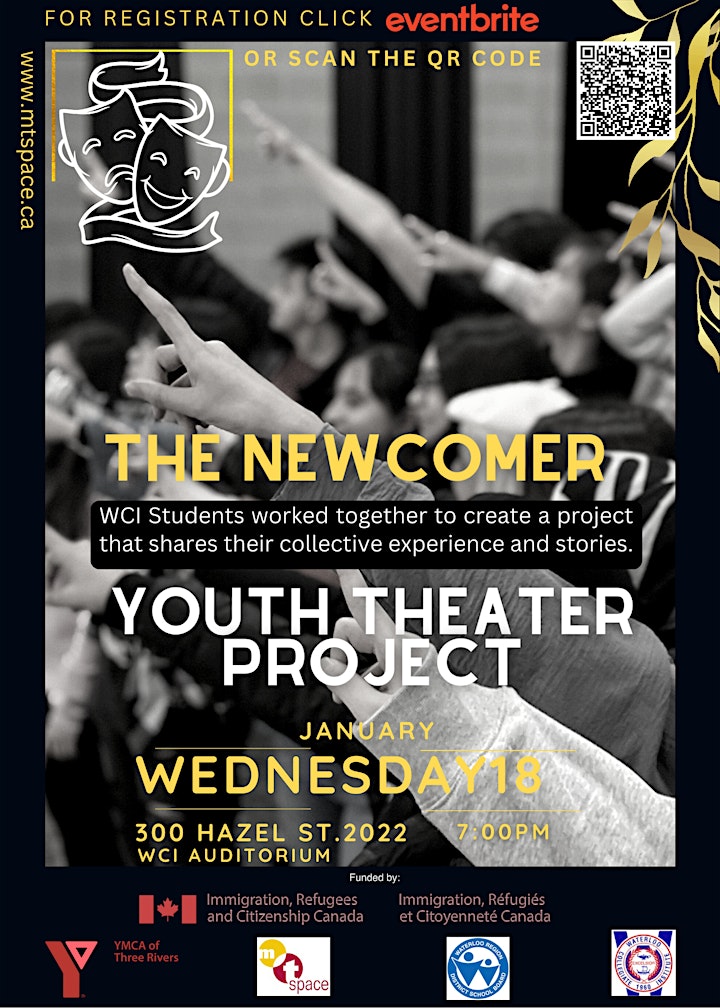 YMCA of Three Rivers
For more than 150 years, we've demonstrated our commitment to our communities by showing up and delivering the programs, outreach, and services to our people need. This is the good stuff that we're all about. And, in unifying, equipped with a re-commitment and a bold, new shared vision and purpose.
For Immigrant Services and to explore more programming for adults and youth, please visit our website
MT Space
Since 2004, MT Space has maintained a commitment to working with artists from Indigenous, immigrant, refugee, and other marginalized and racialized communities. We have challenged the preconceptions of theatre to create, produce, and present work that is accessible and affordable to low income families, while creating a space for marginalized voices to be heard.
For more about MT Space, please visit our website
YMCA Newcomer Theatre Project is generously funded by
Immigration, Refugees and Citizenship Canada