Newcomers Canada Career and Settlement Fair

Saturday, 18 March 2017 from 10:00 AM to 4:00 PM (EDT)
Event Details
Join us in Toronto, March 18th!

Our fair is not only Canada's leading recruitment event for foreign-born workers already in Canada, but includes Visa and Immigration Advice, Career Services, Education and English Language Testing, Foreign Credential Assessment and Settlement Services.
Event Details
For over 10 years we have been helping skilled migrants move and settle into locations all over Canada.  We understand the challenges you and your family might face when moving country or city.  Our aim is to alleviate these challenges and make settling into your new city a smooth process.

Date:  18 March 2017 at 10:00am-4:00pm
Venue:  Metro Toronto Convention Centre
Price:  Pre-register for free entry if you register online before March 18th or $10 on the day

at the door.

Why Visit Us?

Our expertise in settlement events means we know...what you need to know.  The Newcomers Canada TORONTO Fair will bring together a broad spectrum of:  information, products and services relevant to you as a newly arrived or settled migrant in Canada.  All under one roof!

Who Will Be There?

-Recruiters
-Immigration Officials
-Visa Specialist
-Settlement Agencies
-Education Services


Seminars and Exhibitors at the Fair


For a complete list of exhibitors visit: http://www.newcomerscanada.ca/events/toronto/exhibitor-list/

There is also a series of seminars taking place throughout the day. Here is the complete seminar program:

Time

Topic

Presented by

10:30 AM

Online Resources for Newcomers
The Canada Revenue Agency is committed to providing Canadians with the information and tools they need to understand and meet their taxation obligations. This presentation is an overview of the tools available that are most helpful for Newcomers to Canada.

Canada Revenue Agency

Cowsigan Thanapalu

Outreach Officer Ontario



11:15 AM

CELPIP Seminar: Get the Facts!
This 45-minute seminar will show you everything you need to know about the CELPIP English language tests used to apply for immigration to Canada or Canadian citizenship. Find out about the structure and timing of the test, and see sample test questions. Learn what CELPIP Raters look for when they assess Writing and Speaking responses and understand the CELPIP performance expectations to help you improve your test scores. Learn about official CELPIP study materials and preparation programs. This session is a must for anyone who plans to take the CELPIP Test!

Paragon Testing Enterprises

Chris Koelbleitner

Instructor and Trainer

 

12:15 PM

Discover the Great Career Opportunities & Affordable Quality of Life in Canada's London  
Canada's 11th largest City has hundreds of open positions in our growing sectors! And more to come in the years ahead! Learn how to access job opportunities, plan your move and experience our welcoming community.

London Economic Development Corporation (LEDC)

Robert Collins

Director, WorkforceDevelopment



1:00 PM

How Bridging Programs Help Newcomers Transition to the Canadian Workforce
Bridging programs are designed to help internationally educated professionals to move quickly into the workforce. They provide you with the knowledge and skills currently being demanded by employers in Ontario. This seminar is an introduction to Bridging Programs and touches upon other related newcomer services that can be vital stepping stones to your career success in Canada.

Humber College

Peter Paul

Manager, Immigrant Programs and Services

1:45 PM

Prepare Better with Road to IELTS
The British Council IELTS information session helps test takers to be familiar with the format of the IELTS test and exposes participants to a variety of free IELTS preparation resources British Council IELTS offers. The information session lasts for 30 minutes. Over 2.7 million IELTS tests were taken globally last year!

British Council – IELTS Canada

Dr. Kristjan Seferaj

Client Relations Executive Ontario Teacher/Trainer

2:30 PM

Not Licensed? Not Legal!   
Federal law requires that anyone who provides Canadian immigration services for a fee or other consideration must be a member in good standing of a Canadian law society, the Quebec Chamber of Notaries or the Immigration Consultants of Canada Regulatory Council (ICCRC).  This seminar explores the particulars of the law, how ICCRC protects the public by regulating immigration consultants and international student advisors and also provides information on how to become a licensed professional.

Immigration Consultants of Canada Regulatory Council (ICCRC)

 

Daniel Roukema

Director of Communications

3:15 PM

Living & Working in Canada
It can be a daunting experience to navigate the requirements of the immigration processes to live and work in a new country. This seminar covers all aspects of immigration and working in Canada.

Brazolot Migration Group

Dennis E. A. Brazolot

Director
Sponsored by: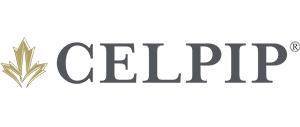 Save
Save
Save
Save
Save
Save
Save
Save
When & Where

Metro Toronto Convention Centre
255 Front Street West
Toronto, ON M5V2W6
Canada

Saturday, 18 March 2017 from 10:00 AM to 4:00 PM (EDT)
Add to my calendar
Organizer
Introducing global talent to opportunities in urban and rural Canadian cities, employers and industry experts, helping transition to life in Canada.
Visit the Newcomers Canada website to find online resources, jobs throughout Canada and upcoming events.