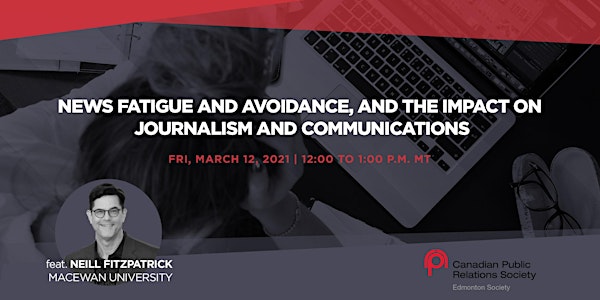 News fatigue and avoidance, and the impact on journalism and communications
As growing numbers of people turn off the news, how can journalists and communicators reach their audiences?
Refund Policy
Contact the organizer to request a refund.
About this event
No news is not good news…
In an era dominated by a seemingly constant flow of grim news, news fatigue is becoming recognized as a serious concern, even a health risk. Around-the-clock reports of the pandemic, political upheaval, climate change, and other major global issues can feel unavoidable because of easy access via social media.
For some, the weight of the world news can be too much to take. A 2020 survey of 12,000 American adults by the Pew Research Centre found 66 per cent admitting they were "worn out" by the sheer amount of news available to them. This "news fatigue" can translate into a desire to consume less news in an effort to preserve and protect one's mental health. Growing numbers are apparently taking this to heart and reducing their news consumption. Some are opting for no news whatsoever.
While mental health concerns appear to be the primary reason behind the increase in news avoidance, distrust in mainstream media is also a factor. The trust factor has been exacerbated during the pandemic as anti-vaccination advocates and conspiracy theorists raise questions over the validity and accuracy of the facts shared by both governments and news organizations.
The implications of news avoidance raise numerous questions:
What are the hazards of avoiding the news?
Are avoiders more vulnerable to COVID-19 misinformation on social media?
Who is consuming news/current affairs in 2021?
As the number of news avoiders increases, how will journalists and communications professionals better engage with the public?
Is media literacy in schools a solution?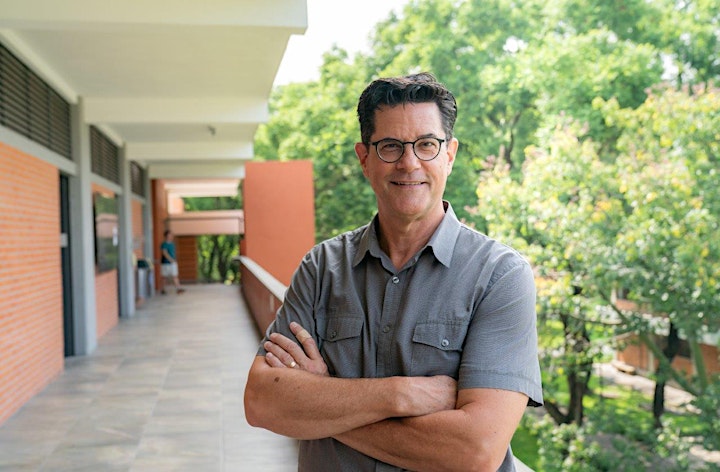 Neill Fitzpatrick
Neill Fitzpatrick is an assistant professor in the Faculty of Fine Arts and Communication at MacEwan University. He's been teaching courses in journalism and communications there for the past five years. Prior to that, Neill was a journalist for thirty years with ITV/Global Edmonton, Global National in Vancouver, and CBC Edmonton. Neill's academic research has focused on fake news and media manipulation as well as media literacy. He's currently researching the growing trend of news avoidance.