NewTech + Belgique

Wednesday, 29 October 2014 from 6:00 PM to 9:00 PM (EDT)
Event Details
English will follow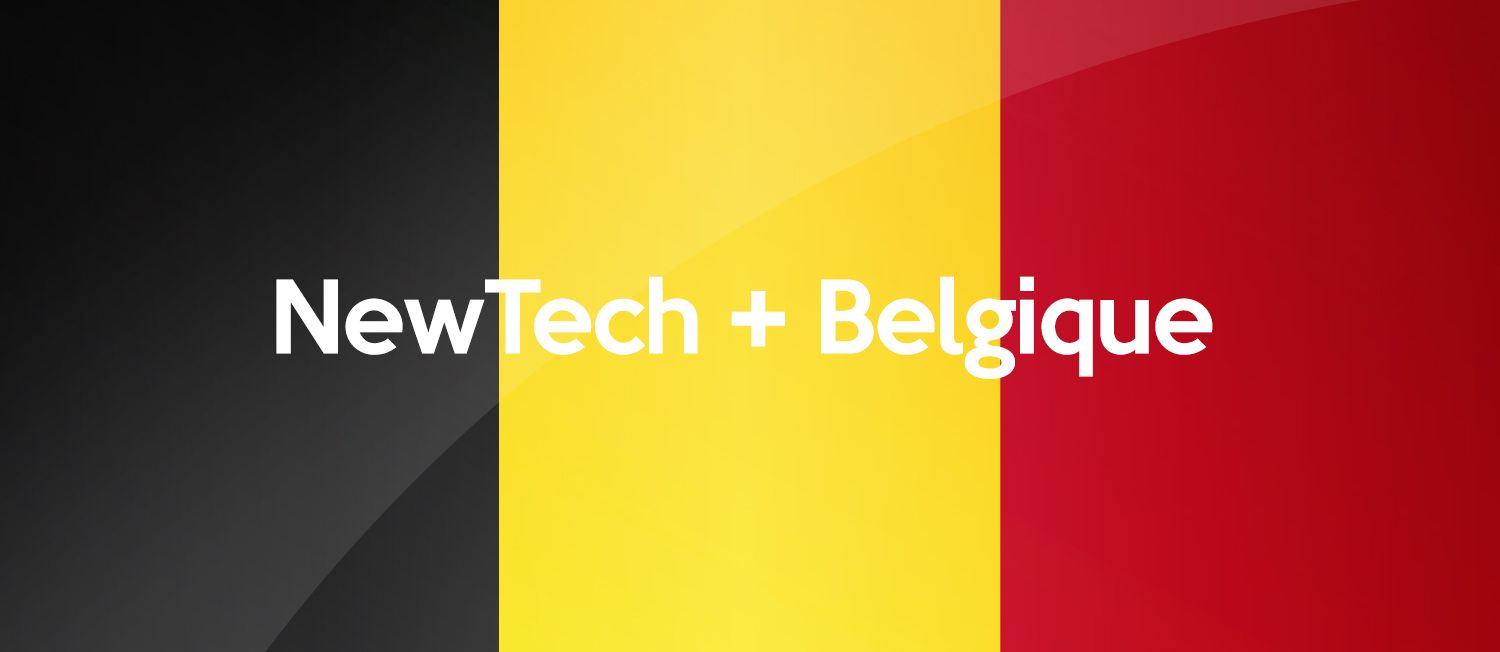 Dans le cadre de la coopération entre la Wallonie et le Québec, NewTech invite la communauté startup de Montréal ainsi que ses acteurs à rencontrer des startups belges. Nous aurons 4 startups belges qui présenteront leur produit via une présentation de 5min chaqune, ainsi qu'une startup montréalaise démarrée par des entrepreneurs belges. Ce sera aussi l'occasion de prendre un verre et de nouer des relations entre les 2 continents.
En Partenariat avec l'AWT, AWEX et le cluster TWIST
Du 27 au 29 Octobre, l'Agence Wallonne des Télécommunications, la plateforme ICT de la Wallonie, en partenariat avec AWEX, le cluster TWIST et Infopole, organisent une visite guidée de Montréal, avec des séminaires, rencontres et événements pour découvrir les marchés, les investissements et les partenariats technologiques potentiels.
Le mercredi 29 Octobre, l'événement spécial NewTech + Belgique permettra à une sélection d'entrepreneurs belges d'exposer leurs technologies et modèles d'affaires à un large public, et aussi répondre aux questions de la communauté tech de Montréal. Différents investisseurs, acteurs de la communauté startup, paliers gouvernementaux et répresentants de la Ville de Montréal seront invités pour construire des relations durables. L'événement est aussi une occasion unique pour des entrepreneurs montréalais et canadiens de comprendre l'écosystème startup belge et wallonne.
Un avant-goût de la Belgique
Nous aurons une opportunité d'offrir grâce aux sponsors des gaufres, chocolats, et de la bière belge. Soyez des nôtres!
Programmation
6.00pm Ouverture
6.30pm Présentation de l'événement avec NewTech, AWT, AWEX, cluster TWIST
6.45pm Pitch de Kraken, Sortlist, Andaman7, Aproplan & 10Scores
7.45pm Fin des présentations, cocktail de réseautage
9.00pm Clôture
Sponsors
Nous remercions nos sponsors LA COMMUNE, espace de coworking pour startups, qui héberge gracieusement l'événement, ainsi que AWEX et TWIST qui offriront la nourriture belge.
----
As part of the collaboration between Wallonia and Québec, NewTech invites the Montréal startup ecosystem as well its actors to meet Belgian startups. We will have 4 Belgian startups each presenting their product with a 5mn presentation, as well as a Montréal-based startup launched by Belgian entrepreneurs. It will be also an opportunity to take a drink and start relationships between the 2 coutnries.
In partnership with AWT, AWEX and the TWIST cluster
From 27 to 29th October, Agence Wallonnne des Télécommunications, the ICT Wallon platform, in partnership with AWEX, the TWIST culster and Infopole are organizing a guided tour of Montréal, with seminars, meetings, as well as events to discover markets, investments as well as potential technology partnerships.
Wednesday 29th OCtober, the special event NewTech + Belgique will allow a selection of Belgian entrepreneurs to showcase their technology and business model to a wide audience, and also answer questions from the Montréal startup community. Various investors, community organizers, representatives from the government and the City will be invited to explore potential relationships. The event will be also a unique opportunity for Montréal and Canadian entrepreneurs to understand the belgian and european ecosystem, for future European expansion.
A Taste of Belgium
We will have an opportunity to offer thanks to sponsors waffles, chocholate as well as Belgian beer. Don't miss the event!
Schedule
6.00pm doors open
6.30pm presentation of the event with NewTech, AWT, AWEX, TWIST cluster
6.45pm Kraken, Sortlist, Andaman7, Aproplan & 10Scores
7.45pm End of the pitches, networking cocktail
9.00pm Event ends
Sponsors
We thank our sponsors LA COMMUNE, a coworking space catering startups, which will host graciously the event, as well as AWEX and TWIST which will offer delicious Belgian food.
When & Where

LA COMMUNE
440 Place Jacques Cartier, Montréal, Canada
Montréal, QC
Canada

Wednesday, 29 October 2014 from 6:00 PM to 9:00 PM (EDT)
Add to my calendar
Organizer
MTL NewTech is a non-profit organization dedicated to the success of Montréal startup entrepreneurs. Every month 4-6 startups present in front of an audience of programmers, engineers, entrepreneurs, investors, students etc. Our community is enthusiastic about technological innovation and eager to discuss new trends, see new products and services and connect with global startup ecosystems. These monthly meetups feature demos which are recorded and the videos also showcased via social media and press coverage after the event.
In addition to the startup demos, we also aim to educate and bring successful entrepreneurs to the community through keynotes or panels. Of course, the event is an incredible opportunity to meet potential co-founders for your next startup, or find valuable talent.
Thanks to key partners such as SDEVM, or EY, we are able to offer working sessions and mentorship to startups to ensure they benefit from preparation for demonstrations and pitches, making NewTech a key event in a startup launch. 
We prioritize working with groups within the Montreal Startup community, including MTL + eCommerce, MTLGirlGeeks, HackingHealth, Notman House, Startup Grind Montréal, Francogénie, Montreal Tech Watch, International Startup Festival with a focus on facilitating greater integration between groups and within the rest of Montréal. MTL NewTech is inclusive and community oriented, creating or supporting many well-known initiatives such as the #hackmtl hackathons, the MTLStartupTalent job fairs, the Montreal Startup Guide, WeAreMTLTech, the Montreal + Startups facebook group and many other leading initiatives.
- See more at: http://mtlnewtech.com/about