Description
Join us at the third annual Next Big Thing for an entrepreneur-focused educational conference for small business owners featuring industry experts. This affordable one-day event is created by entrepreneurs for entrepreneurs.
Next Big Thing is for freelancers, those with a side hustle, busy parents who run a business, people in the midst of a career transition or simply individuals who have a great idea that need help getting it off the ground.

Every speaker and panelist is an individual who as done the hard work to get where they are today and we've asked them to speak at Next Big Thing to share how they did it. This conference is all about gaining hands-on information from industry experts to help your business succeed in 2019 and beyond. Sessions include digital marketing, problem-solving, finance, pitching the press, branding and industry trends and networking sessions.

Top 10 Things You'll Learn at Next Big Thing:
Building your branding.

Solving problems with Social Media

Time management and Mindfulness

Pitching to Modern Media

Tips for making your business Standout in a Crowded Marketplace

Managing cashflow in your Small Business

Creating a marketing campaign with big results with a small team

How to grow your social media audience + turn them into customers

Is it too late to start your youtube channel?

Let's talk about podcasting
Included in the Regular Price Ticket ($150 plus GST + fees) you will get a full day of educational sessions plus an opportunity for networking and merriment at our afterparty! And of course, we will have many other goodies and surprises throughout the big day. Come alone or come with a friend; Next Big Thing is an inclusive environment where everyone is welcome.

Keynote: Lauren Toyota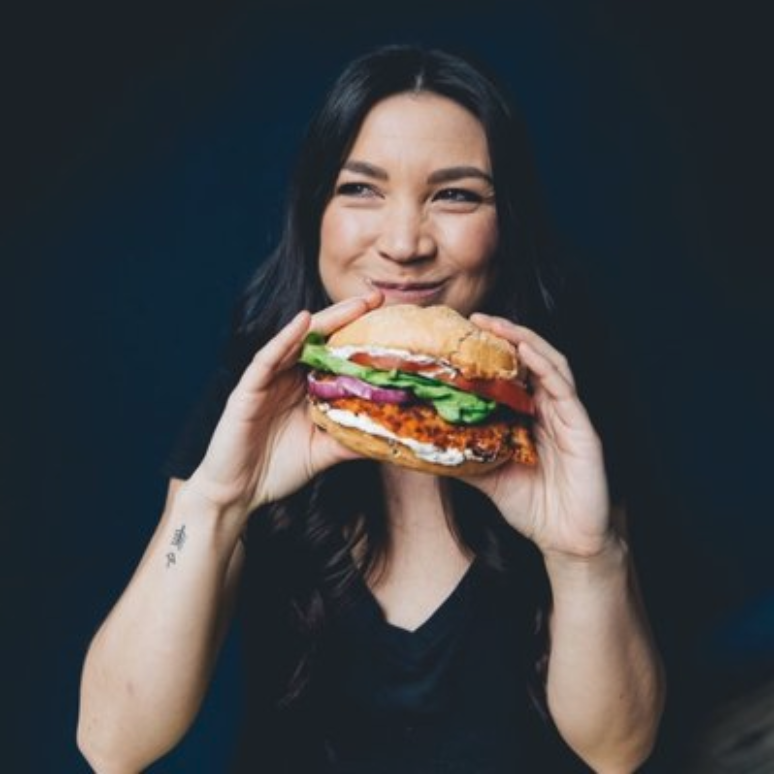 You might know Lauren from her time as a MuchMusic VJ and producer for MTV Canada. Or maybe you're one of the hundreds of thousands who subscribe to her YouTube channels. Or maybe you read her bestselling vegan cookbook "Hot For Food". However you know her, you're definitely going to want to see her speak at Next Big Thing.
Lauren knows that being a small business isn't about being good at just one thing. It's about developing a skill or service, building a stand-out brand, balancing priorities, people and finances -- and somehow figuring out how to making a living at it. Which is exactly what Next Big Thing is all about!
Dawn Bradley

Beverley Theresa

Social Media Strategist Consultant

Kelsy Norman

Lana Rogers

Lana Rogers PR Founder Principal

Luiza Campos

Marca Strategy Founder

Crystal Decnodder

Full Blast Creative Vice President Chief Marketing Officer

Alkarim Devani

RNDSQR President Founder

Russ Dyck

Finovo Co-Founder, Financial Coach Facilitator

Lourdes Juan

Hive Developments Director

Gareth Lukes

Lukes Drug Mart President

Kyle Marshall

Media Lab YYC Owner

Lauren Popadiuk

Monitor Creative Partner Creative Director
As a friendly reminder, with your ticket purchase you have agreed to the following terms and conditions:
REFUND POLICY
If you are unable to attend, Next Big Thing tickets may be transferred to another person (with a $25 + GST administration fee), using the process described below under 'Ticket Transfers'.
Alternately, you may request a partial refund:
Ticket cancellations occurring on or before January 31st, 2019 will be refunded, less a $40 administrative fee. Cancellations occurring between February 1, 2019 to February 27th, 2019 will be refunded 50%.
NOTE: No refunds for Next Big Thing 2019 tickets will be given after February 28th, 2019.
TICKET TRANSFERS
Tickets can be transferred to another person (with a $25 + GST administration fee) by contacting us info@socialwest.ca. Please note: No ticket transfers can be accepted after March 5th, 2019.
CODE OF CONDUCT
The Next Big Thing conference is dedicated to providing a harassment-free conference experience for everyone, regardless of gender, gender identity and expression, age, sexual orientation, disability, physical appearance, body size, race, ethnicity, or religion. We do not tolerate harassment of conference participants in any form. Conference participants violating these rules may be expelled from the conference without a refund at the discretion of the conference organizers.
At our sole discretion, and without refund, conference organizers reserve the right to expel from the conference, and any associated events, anyone that we determine is behaving in a manner that could be disruptive to the conference or any other attendee.
PHOTO/VIDEO RELEASE
From time to time, Next Big Thing uses photographs and videos of conference events in its promotional materials, on its website, and its social media accounts. By virtue of your attendance at Next Big Thing sessions and events, all conference visitors agree to the use of their likeness in such materials. If you have any questions about this release please email info@socialwest.ca.
LIABILITY
Next Big Thing and Mike's Bloggity Blog, Inc. will not accept liability for damages of any nature sustained by attendees or accompanying persons, or loss of, or damage to their personal property as a result of the Next Big Thing or any related events.