Event Information
Refund policy
Contact the organizer to request a refund.
Eventbrite's fee is nonrefundable.
How has gender shaped our relationships with others?
About this event
Romantic relationships can be wonderful sources of mutual joy, support, and care, AND our partners can also push us to grow as people. For many of us, relationships with partners are very central to our lives.
So what does gender have to do with relationships?
Open any Cosmo or GQ magazine, stroll down any self-help aisle in a bookstore, and you'll find that a lot of people have ideas about the impact of gender on relationships — most of the time though, those ideas are along the lines of "men are from Mars, women are from Venus". They'll say it's a miracle that any heterosexual relationship can last, considering just how different we are!
We really don't buy that.
Men and women are much more alike than they are different, and the vast majority of our differences are socialized, not innate!
Research shows that the healthiest and happiest relationships are the most egalitarian, with partners who continually work to improve communication, strive for fairness, and make time for connection. How could our gender socialization impact our chances of having these kinds of relationships?
How might our gender socialization impact how we initiate and maintain romantic relationships? How might it impact how we experience rupture & repair in relationships (i.e. conflict?)
In other words, how have the lessons we've been taught about how to "be a man" (or "act like a lady") impacted our relationships? What might be the similarities and differences between heterosexual relationships and queer relationships?
And on the flip side, how do our experiences in relationships change how we understand what "being a man" (or a woman, or nonbinary person!) is all about?
How has the increased visibility of queer relationships and ethical non-monogamy changed relationships? How have feminist advances —like dual-income households, birth control, and no-fault divorce — shaped the landscape of relationships? What other large-scale changes could help our relationships thrive into the future?
Join us as we unpack these questions on February 24th at 7:00 pm MST!
Our NGM Circle events have always been by donation. Contributions from our community help to keep our work sustainable.
Please feel free to use one of our discount codes for free registration:
NGMnewfriend, if this is your first time joining us
NGMsupporter, if you already contribute to NGM's work through a monthly donation
NGMlove, if you'd love to participate, but now might not be the time for a financial donation — we'd love to have you participate anyways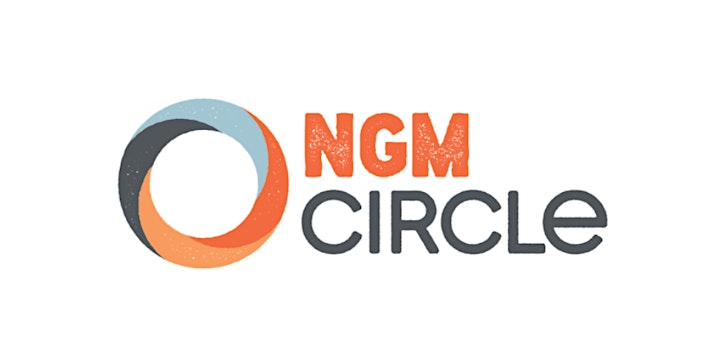 Let's stick together.
Join Next Gen Men Circle, the digital home of the brave conversations we need to have.
We're hosting conversations about the things that matter to us — gender equity, inclusion, mental wellness, healthy relationships, and social justice. Our focus is typically on how men and masculinity fit into the feminist movement, but folks of all genders & backgrounds are welcome to attend. Though these conversations are geared toward adults, youth have sometimes attended, just let us know at info@nextgenmen.ca if you'd like to bring a youth.
These events are not webinars, they are conversations! Folks are encouraged to participate!
Hope to see you there!
Date and time
Location
Refund policy
Contact the organizer to request a refund.
Eventbrite's fee is nonrefundable.