Event Information
Refund policy
Contact the organizer to request a refund.
Eventbrite's fee is nonrefundable.
How is self-improvement for men often framed and what kind of values does it uphold?
About this event
Self-improvement is a natural tendency to want to be the best versions of ourselves. Typically, we all want to improve in our own ways — perhaps we want to be an expert in our field, maybe we want to practice our public speaking skills, become skilled as a musician, or maybe we just want to be a better friend. Going to school, fitness routines, parenting classes, going to therapy — there are so many diverse practices that can fall under the umbrella of self-improvement. Whatever it is, people usually have personal goals to improve some aspect of their lives.
However, our personal goals are not beyond cultural influence, so what does gender have to do with the kind of self-improvement goals that men tend to have? What is the relationship between our cultural notions of masculinity (how to "be a man") and the messages we tend to see from the self-improvement industry?
From GQ to Men's Health, and "pick up artists" to JBP, there's no shortage of information and advice directed at men with respect to self-improvement. Whether it's 'how to get a six pack' or 'how to pick up women', how does the self-improvement industry tend to inflame the insecurities men may have about not being "man enough"?
Most guys want to be the best versions of themselves, and it's usually a good thing to want to 'be a better version of you'. But when advice is targeted at "how to pick up women", and not "how to be an equitable partner", for example — what does this tell us about the relationship between masculinity and the self-improvement industry?
What do self-improvement influencers or advice-givers tend to focus on when it comes to men and masculinity? How does their advice uphold or challenge patriarchal ideas about men's identities, needs, and goals?
Join us to explore the landscape of self-improvement for men as we learn to parse out the advice that empowers us from the advice that harms us & those around us.
Join us on July 22nd at 7pm Eastern as we dive into the relationship between masculinity and self-improvement!
Hope to see you there!
Our NGM Circle events have always been by donation. Contributions from our community help to keep our work sustainable.
Please feel free to use one of our discount codes for free registration:
NGMnewfriend, if this is your first time joining us
NGMsupporter, if you already contribute to NGM's work through a monthly donation
NGMlove, if you'd love to participate, but now might not be the time for a financial donation — we'd love to have you participate anyways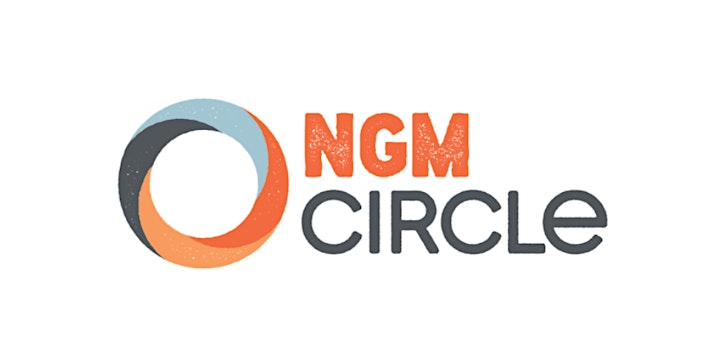 Let's stick together.
Join Next Gen Men Circle, the digital home of the brave conversations we need to have.
We're hosting conversations about the things that matter to us — gender equity, inclusion, mental wellness, healthy relationships, and social justice. Our focus is typically on how men and masculinity fit into the feminist movement, but folks of all genders & backgrounds are welcome to attend. Though these conversations are geared toward adults, youth have sometimes attended, just let us know at info@nextgenmen.ca if you'd like to bring a youth.
Hope to see you there!
Date and time
Location
Refund policy
Contact the organizer to request a refund.
Eventbrite's fee is nonrefundable.
Organizer of Next Gen Men Circle talks Masculinity & Self-Improvement