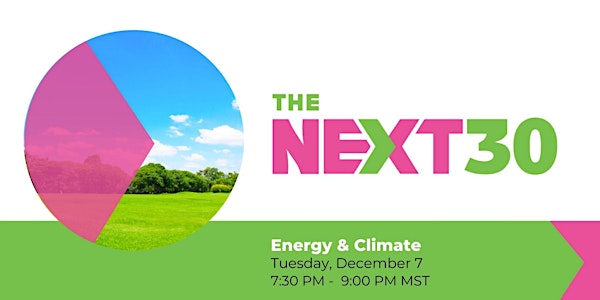 Next30 It's Possible, Alberta Session: Energy & Climate
In follow up to the It's Possible, Alberta report that was launched, join us for a deep dive discussion on the energy & climate topic.
Date and time
Starts on Tue, Dec 7, 2021 7:30 PM MST
About this event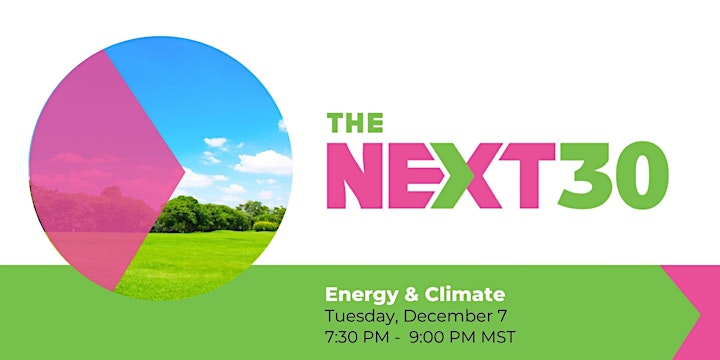 With the federal and municipal elections behind us, the landscape in Alberta has changed yet again. Against that backdrop, the Next 30 is back! We invite you to join us as we host another series of sessions that offer a forum constructive dialogues about what's possible in Alberta.
The It's Possible, Alberta report that we launched in the summer was full of compelling ideas for Alberta's future on seven themes. Over the next few months, we will be hosting a series of events on each of these themes with a deep dive discussion on the associated ideas.
Join us for a discussion on one of our most popular topics: energy & climate.
Be sure to review the full report and the ideas that were generated during our first session on this topic. More details about this topic can be found here.
About the organizer
The Next 30 is a platform for engaged and forward-looking citizens to share bold ideas, encourage policy alternatives, and stimulate more positive and productive public dialogue - outside of partisan politics.
It is about building a better future for Alberta and creating opportunities for the generations to come.
Not-for-profit. Non-partisan. Action-oriented. A rejection of "us versus them" thinking. More than anything, The Next 30 is an experiment.
How might we channel our talents and our frustrations to build a province that will succeed for the next 30 years and beyond? How might we build a new economy that is resilient and inclusive and where bold ideas flourish?