Niagara Business Leadership Series: Featuring Federal Minister of Science &...
Description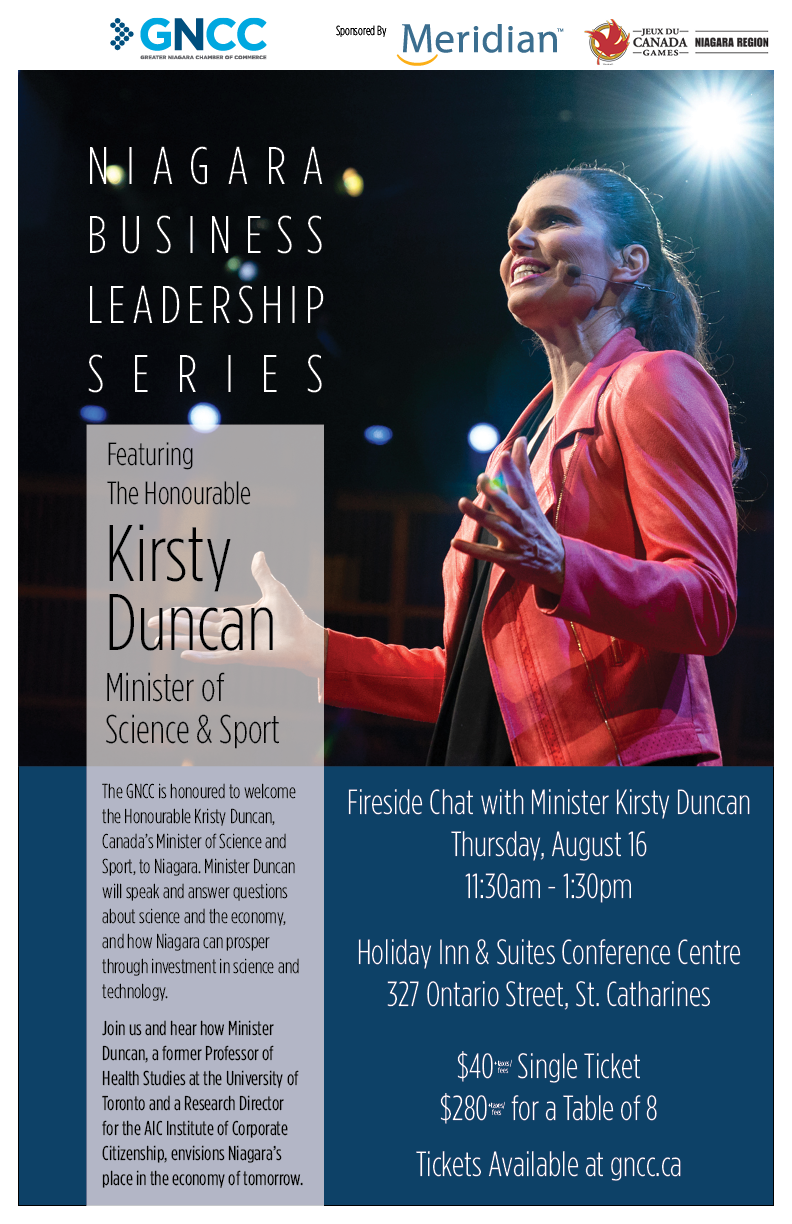 Fireside Chat with The Honourable Kirsty Duncan
The GNCC is honoured to welcome the Honourable Kristy Duncan, Canada's Minister of Science and Sport, to Niagara. Minister Duncan will speak and answer questions about science and the economy, and how Niagara can prosper through investment in science and technology.
Join us and hear how Minister Duncan, a former Professor of Health Studies at the University of Toronto and a Research Director for the AIC Institute of Corporate Citizenship, envisions Niagara's place in the economy of tomorrow.
Featuring: The Honourable Kirsty Duncan | Minister of Science & Sport
Presented by Meridian and Canada Games Niagara Region