Join us for a conversation and Q&A with Andrea Horwath
About this event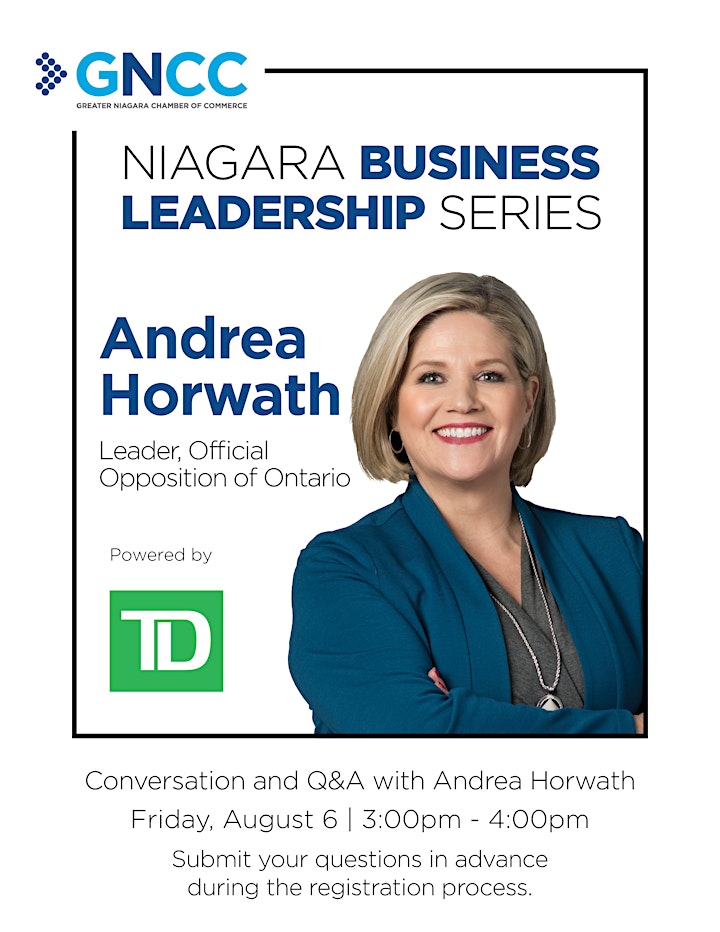 From her early career in community development to today, Andrea has always believed that government should be about giving people the opportunity to build a good life no matter where in Ontario they live, or when this province became home.
She spends time travelling the province she loves, seeing and hearing first-hand the challenges Ontarians are facing – and proposing solutions.
Also a mom, Andrea believes all Ontarians deserve healthcare they can count on, high quality seniors care and public schools that give kids a great start. She's fighting for good jobs and real opportunities, and a more affordable life for everyone.
Questions:
You can submit your question in advance when you register, or use the chat function within the webinar to ask your question. *Due time constraints, we may not be able to get to all questions.
Missed the episode?
No problem! Visit gncc.ca or follow us on social for past episodes.
Organizer of Niagara Business Leadership Series with Andrea Horwath