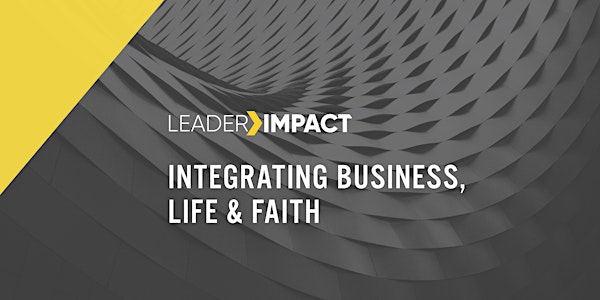 Niagara Falls Region LeaderImpact Forum with David George
Special Networking Lunch with David George, "From Success to Significance"
When and where
Location
Metronicity Inc. 110 James Street Suite #200 St. Catharines, ON L2R 7E8 Canada
About this event
David George has built a career strategizing with innovators in media and technology to deliver amazing consumer video experiences as co-founder of Toronto-based Digiflare, which was acquired in Nov 2016 by SEB Private Equity and merged with Stockholm-based Accedo.tv.
Today, David serves as Board Advisor, Strategic Alliances at Accedo. He and a team of interactive specialists partners with video technology vendors to build Over-the-Top (OTT) experiences on consumer devices for clients that are either Television Companies or Content Creators such as Rogers Communications, Showtime Networks and Peloton Fitness.
David's passion and gifting lie in building relationships and leveraging technology partners such as Amazon's electronic commerce, Apple's consumer electronics, and Google's cloud computing and ad-tech technologies to facilitate R&D and evangelize early adoption within customer and partner communities.
David is married with 2 sons and lives in Mississauga. He is committed to serving his community through his church (Portico Community Church) and the Men's LeaderImpact Group he leads. David will share with us how his faith has been the foundation to his success, both professionally and personally.
Event Schedule:
11:00am-12:00pm - Forum
12:00pm-12:30pm - Networking Lunch
12:30pm-1:30pm - Q&A, App business development & financing
Contact Info:
FAUSTO VICTORIO fcvictorio@ciirt.ca 226.920.8827
COLLINS ACHEAMPONG achkwame490@gmail.com 416.409.8178
or the person who invited you