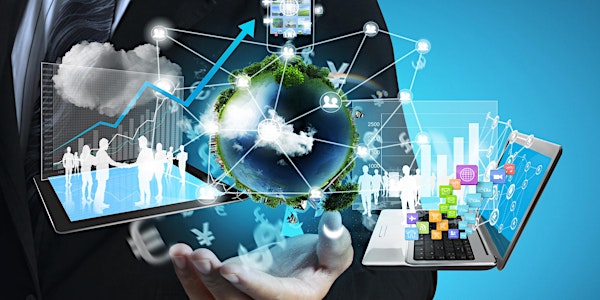 Niagara Information Summit 2016: Info Speaks
When and where
Location
White Oaks Conference Resort and Spa 253 Taylor Road Niagara-on-the-Lake, ON L0S 1J0 Canada
Refund Policy
Contact the organizer to request a refund.
Description
Please Note: No refunds will be issued for event registrations after March 29, 2016.
Information management professionals often struggle to have their voices heard in large organizations. The principles and practices of records and information management can be difficult for clients to understand, and hard for those unfamiliar with the field to integrate in existing business processes. Everyone is pressed for time, and the interests of RIM may too often be set aside or dismissed as a 'nice to have' aspect of operational work, rather than being recognized as a form of critical asset management within the enterprise.
This approach to records and information management threatens to undermine the entire discipline, while organizations run the risk of missing out on a tremendous potential business asset in the form of information expertise and insight.
The Niagara Information Summit Info Speaks will present speakers, workshops and professional development opportunities based on the theme of how to raise one's voice and be better heard in a corporate organization.
AGENDA SUMMARY
View our detailed agenda at: https://armaswoblog.files.wordpress.com/2016/01/niagara-information-summit-info-speaks-agenda.pdf
Monday, April 11
Opening Remarks, Clare Cameron | President, ARMA Southwestern Ontario
Opening Keynote: "Is it Positive? Understanding the Power of Knowledge Culture" Ulla de Stricker | President, de Stricker Associates
Building Local Voices: Knowledge Exchange, Community Engagement and Focused Planning for a Stronger Future in Niagara, Mary Wiley | Executive Director, Niagara Connects
Establishing IM Awareness in Your Organization, Trevor Banks | National Coordinator IM Policy and Best Practices, Indigenous and Northern Affairs Canada
Pitching RIM to Business Owners, Jane Lockard | President, National Records Management
Protect Records through Process Automation, Chris Wynder | Director of Client Services, ThinkDox
Panel: The elephant in the server room? Gender Dynamics and the Information Profession(s), Moderated by Ruth Unrau | Focus Coach, featuring Helen Kennedy, CRM | Supervisor of Information Services, County of Brant
Optional Evening in Old Town, Niagara-on-the-Lake
Tuesday, April 12
Breakfast with the ARMA SWO Board
Freedom of Information and Records Management | Working Group
RIM: The Key to Organizational Efficiency and Effectiveness, Paul Shipway | CAO, Municipality of Bayham
From the Basics to an ECM: Revealing the Secrets Hiding in Your Content, Ilidia Sa Melo | Manager, IM and Archives, City of Cambridge
Leveraging Social and Emotional Intelligence for Career Success, Terry Pruner | Professor and Entrepreneur, The Training Department Inc.
Using Standards to Build the Business Case for Digital Preservation, Lori Ashley | Principal Consultant, Tournesol Consulting, LLC and Charles Dollar | Principal Consultant, Dollar Consulting
Speaking to the Digital Preservation Landscape in Ontario Universities, Jeremy Heil | Digital and Private Records Archivist, Queen's University Archives and Loryl MacDonald | University Archivist, University of Toronto Archives
Closing Keynote: Your New Lenses Are Ready For Pick Up: Harnessing the Powers Of A Positive Mindset By Seeing Changes & Challenges In A New "Light" Susan Stewart | Comedian and Speaker
Closing Remarks, Anne Hepplewhite | President-Elect, ARMA Southwestern Ontario