Event Information
Location
Niagara College
135 Taylor Road
Niagara On The Lake, ON
Canada
Refund policy
Refunds up to 7 days before event
Description
About the Candidate School
The Institute for Change Leaders is the first accredited Ganz-based community-organizing course offered in Canada. Since March 2015 they have trained 2,000+ students and 300+ organizers. Our curriculum prioritizes teaching you how to:
Tell your story to persuade and motivate others

Recruit and retain volunteers

Structure your team of leaders for growth

Strategize and choose tactics that build power and move decision makers
This model comes from Marhsall Ganz, a Harvard professor and key trainer and organizing strategist behind the Obama U.S. presidential campaigns of 2008 and 2012. Ganz research past movements and codified best practices and techniques, and the training programme he developed was critical to Obama's victory in the 2008 election. Our lead trainers have taken Professor Ganz's course and continue working with him to continually improve how we teach the curriculum.
Additional details can be found at the Institute for Change Leaders website.
---
About the Distinguished Visiting Professor: Olivia Chow
For over thirty years, Olivia Chow has been an effective and well-known public figure, serving in Toronto's municipal politics and on the national stage as a Canadian Member of Parliament. She was voted Best City Councillor seven times by readers of NOW magazine and Best MP in 2010. Readers of the Toronto Sun voted her Top Torontonian in 2012 and Canadian Immigrant magazine named her as one of Canada's Top 25 Immigrants. Olivia also wrote the best selling memoir "My Journey", published in 2014.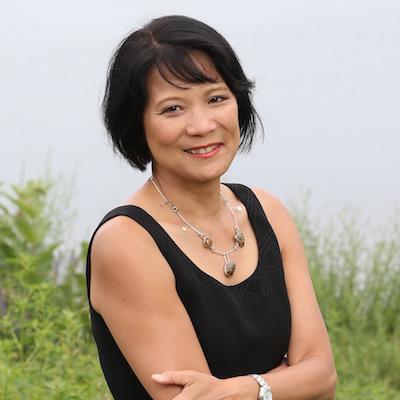 In 2015, Olivia Chow joined Ryerson University as a Distinguished Visiting Professor. Her work focuses on community engagement and leadership development.
As a founder of the Institute for Change Leaders, Olivia and her team of 30+ trainers have taught community and political organizing to over 1350 people since March of 2015. The Institute for Change Leaders' mission is to ensure organizers are continually developing the skills they need to transform the resources they have into the change they want. The Institute does this by teaching organizing strategies and providing a platform for the growth of a network of organizers.
---
Additional Event Details
Event location will be determined once number of event attendees have been confirmed. Transportation will be provided. Please email info@abetterniagara.com to make transportation arrangements.
Lunch will be provided. Please email info@abetterniagara.com to provide details on any dietary restrictions.
Childcare will be available upon request. Please email info@abetterniagara.com to make childcare arrangements.
Cost a barrier to attend? Please email info@abetterniagara.com about Scholarship opportunities.
Date and time
Location
Niagara College
135 Taylor Road
Niagara On The Lake, ON
Canada
Refund policy
Refunds up to 7 days before event