Description
SOLD OUT!
We have had an overwhelming response to this event. To be added to the guest list, call the Savvy Team on 613-SAVVYCO (728-8926) or email us cheers@savvycompany.ca
We will contact you when a ticket becomes available.
Thank you for your interest in this event.
Outstanding in their Fields


3rd annual Taste & Buy

featuring wineries from Niagara's Twenty Valley

Back by popular demand!

Wineries from the Twenty Valley wine region - located along the Niagara Escarpment - are returning to Ottawa for their 3rd annual Taste & Buy event.

We are excited to showcase large & boutique wineries from this wine region as the winemakers are truly outstanding in their fields.

The white, red, sparkling & dessert wines they craft are world class. Wait until you try the wines...and stock up!
Oustanding wines & Outstanding views...
New this year, sip on oustanding wines while you oooh & ahhh at the outstanding panoramic view of the city lights from the 29th floor of the Ottawa Marriott Hotel. The room will revolve all night long!
~ Special Ticket Promo ~
Buy a $65 ticket & bring a friend for $1
This event will sell out fast!
Have a look at the large & small boutique wineries who are coming to Ottawa to pour for you their outstanding wines:
13th Street Winery
Angels Gate Winery
Calamus Estate Winery
Creekside Estate Winery
DeSousa Wine Cellars
Di Profio Wines
GreenLane Estates Winery
Henry of Pelham Winery
Kacaba Vineyard & Winery
Malivoire
megalomaniac Winery
Rockway Vineyards
Rosewood Estates Winery & Meadery
Sue-Ann Staff Estates Winery
Tawse Winery
The Good Earth Food & Wine Company
Vieni Estates
Vineland Estates
...and more wineries will be announced!
Event Details
DATE: Wednesday November 26, 2014
EVENT BEGINS: 6:30pm
EVENT ENDS: 9pm
LOCATION: Summit Room - 27th Floor of Ottawa Marriott Hotel, 100 Kent Street

Advance Tickets Only
Savvy Special: Buy a ticket for $65 & bring a friend for $1
Ticket prices include wine samples, assorted cheeses, HST….and a special Savvy wine tasting glass


Sip & Stock up!
This Taste & Buy event will feature outstanding wines that are not available at the LCBO. This is the perfect opportunity to stock up for the holiday entertaining & gifts of hard-to-find-wines.
Ordering is EASY & shipping is FREE...
FREE shipping on ANY combination of 12 or more bottles of oustanding wines from ANY of the 20 Valley wineries. We will email you the list of wines that will be showcased in advance so you can start your shopping list. Your wines will be delivered by courier to your home or office - now that is convenient!
Power Shop with our Savvy Sommeliers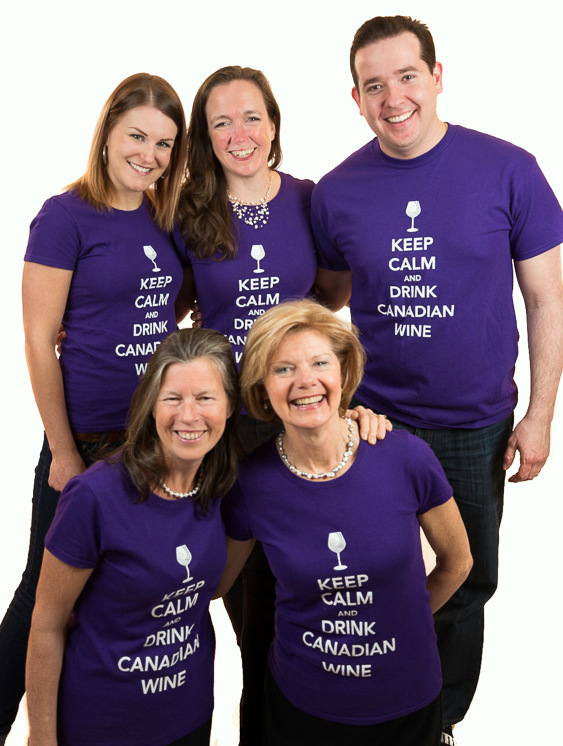 With so many wines our Savvy Team of Sommeliers will be on hand to help you find wines that match your personal preferences.
Unable to join us but want to order? We'd be delighted to make arrangements for your wine delivery. Place your order before Dec 5th to take advantage of the FREE shipping offer.
This OUTSTANDING event always sells out quickly. Buy your tickets today!

We look forward to having you join us for an outstanding evening with Twenty Valley wineries.
www.twentyvalley.ca


Contact Savvy Company for more information about other Savvy Events
www.savvycompany.ca
613.SAVVYCO (613.728.8926)
Cheers!