Description

Featuring wineries from Niagara's Twenty Valley
Taste a glass...buy a bottle!

Savvy Company is excited to bring you even MORE Niagara wineries to discover!

Introducing the Twenty Valley wine region - located along the Niagara Escarpment - encompassing the rural towns of Beamsville, Vineland & Jordan. The winemakers here are truly outstanding in their fields. The wines they craft in their vineyards are world-class…and this event is your opportunity to Taste & Buy them!

We invite you to join us & raise a glass to this year's outstanding grape harvest! Winemakers & winery owners declare that may be the best vintage yet. They're taking a break from the harvest activities to come to Ottawa to serve you their outstanding wines, while you learn more about their winery, their vineyards, and of course, discover your new favorite wines from Twenty Valley!
The Valley comes to 'The Hill'!
Have a look at the extensive list of large & boutique wineries coming to Ottawa to WOW you...
Henry of Pelham Family Estate Winery
megalomaniac - John Howard Cellars of Distinction
Peninsula Ridge Estates Winery
Rockway Glen Golf Course & Estate Winery
Rosewood Estates Winery & Meadery
The Good Earth Food & Wine Company
Event Details
DATE: Friday October 19, 2012
EVENT BEGINS: 7pm
EVENT ENDS: 9 pm
LOCATION: Panorama Room - 2nd floor of National Arts Centre, 53 Elgin Street, Ottawa

ADVANCE TICKETS ONLY:
Savvy Special price: $55 per person before October 10 (Regular $60)
Bring a group of 4 friends: $200 total (save $10 each)

Ticket prices include wine samples, assorted cheeses, HST….and a special wine tasting glass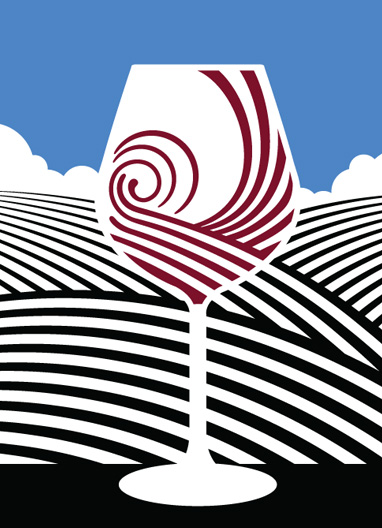 Stock up on your new favorite wines!
This Taste & Buy event will feature wines that are not available at the LCBO - offering you an ideal opportunity to stock up on all of your new favorite wines from Twenty Valley.
Exclusive at this event - order ANY combination of outstanding wines from ANY of the wineries & they will be delivered by courier to your home or office. Free shipping on all orders of 12 or more bottles!
And our Savvy Team of Sommeliers will be on hand to share wine recommendations that match your personal preferences.
It is that easy to discover the Twenty Valley!
Taste a glass…Buy a bottle!
This event will sell out quickly.
We look forward to having you join us for an outstanding evening with Twenty Valley wineries.
www.twentyvalley.ca
Contact Savvy Company for more information about other Savvy Events
www.savvycompany.ca
613.SAVVYCO (613.728.8926)
Cheers!