Description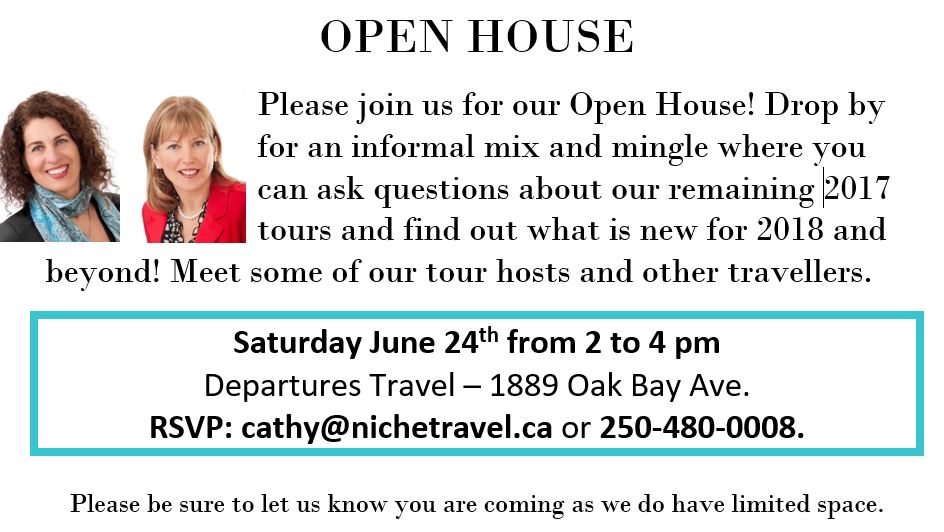 Please join us for our open house! Drop by for an informal mix and mingle where you can ask questions about our remaining 2017 tours and find out what is new for 2018 and beyond!
Meet some of our tour hosts and other travellers.
When: Saturday June 24 @ 2:00 to 4:00 pm
Where: Departures Travel – 1889 Oak Bay Avenue Victoria
What: Informal mix and mingle
RSVP: 250-480-0008. RSVP is necessary as we do have limited space.