Nick Davies in conversation with Gillian Findlay

Thursday, 24 September 2015 from 7:00 PM to 9:30 PM (EDT)
Event Details
CJF J-TALK
Journalism matters |  #CJFjtalk

Presented in partnership with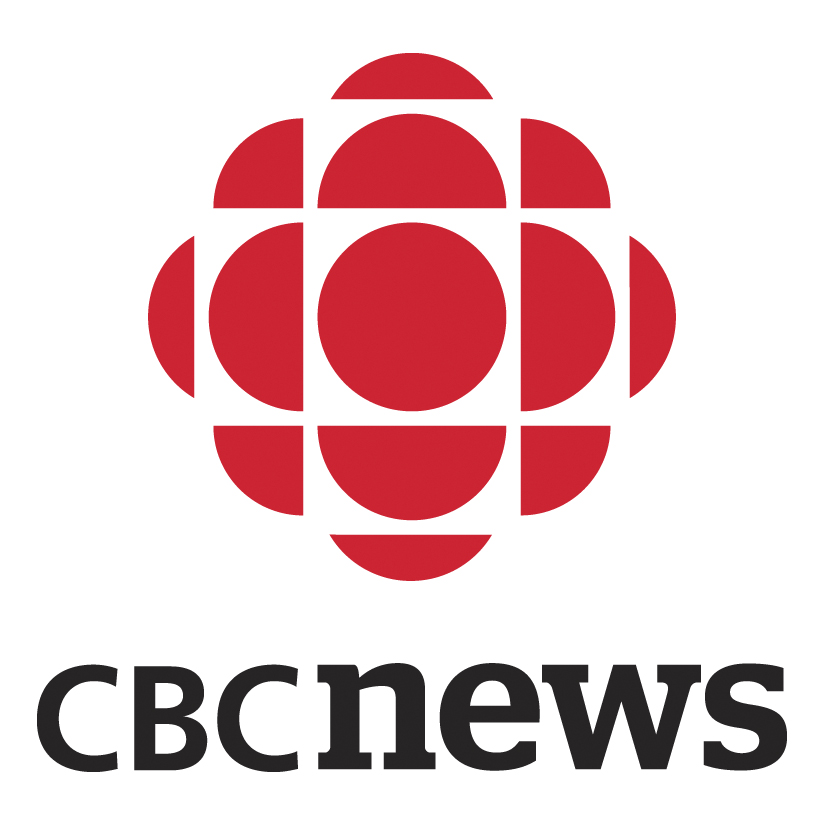 Nick Davies in conversation with Gillian Findlay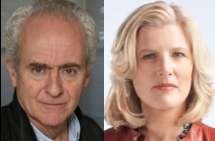 An award-winning journalist who investigates journalists, Nick Davies is the British reporter who exposed the phone-hacking scandal in Rupert Murdoch's newspaper empire. Davies uncovered the unethical relationships between reporters and private investigators as they targeted the phones of the British royal family, politicians, celebrities such as Hugh Grant and Angelina Jolie, and most disturbingly, the phone of a missing teenager, later found dead. Davies's six years of dogged reporting resulted in the demise of the News of the World and sparked Britain's Leveson Inquiry into the culture, practice and ethics of the press. Davies's subsequent book, Hack Attack, provides a primer on the power of investigative reporting and the dangers of unethical journalism. A freelancer, he writes regularly as a special correspondent for The Guardian and has been honoured with numerous awards, including the 2011 Journalist of the Year by the Foreign Press Association in London. Davies also played a key role in the Guardian's publication of secret U.S. military and diplomatic cables obtained by WikiLeaks. Meet Davies in conversation with investigative journalist Gillian Findlay, co-host of CBC's the fifth estate.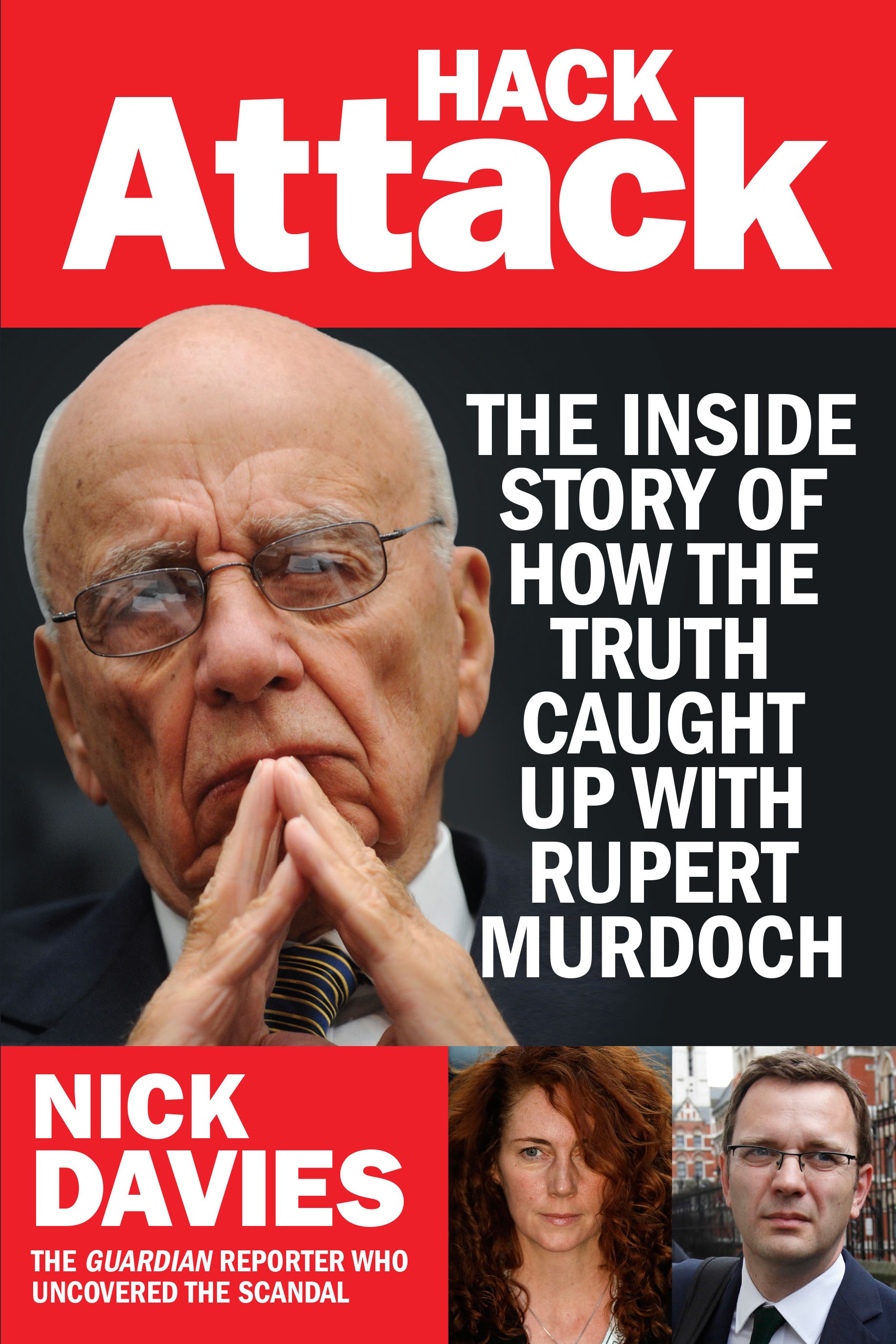 Each ticket purchase includes: a hardcover copy of Nick Davies's latest book Hack Attack: The Inside Story of How the Truth Caught Up with Rupert Murdoch (retail value: $29.95) and a chance to meet the author at the post-discussion reception at 8:30 p.m.



Thursday, September 24
Registration: 6:30 p.m.  |  Discussion: 7:00 p.m.  | Reception  8:30 p.m.
Glenn Gould Studio, CBC, 250 Front St. W., Toronto
*Cash bar


ABOUT THE SPEAKERS
NICK DAVIES is a freelance journalist, working regularly as special correspondent for The Guardian. In the last few years, he was centrally involved in the publication of secret U.S. logs and cables obtained by WikiLeaks and in exposing the phone-hacking scandal in Rupert Murdoch's newspaper empire. His book Hack Attack, which exposes Murdoch's use of power as well as the crime in his newsrooms, was published in 2014 in the U.K., U.S., Canada and Australia. In 35 years as a reporter, he has specialized in long-term projects, investigating crime, failing schools, poverty, drugs laws and news media. In June 2010, he initiated the alliance of news organizations that published U.S. military and diplomatic secrets which had been obtained by Wikileaks. Between July 2009 and July 2011, he wrote more than a hundred Guardian stories about crime in Murdoch's News of the World and about the failure of British governments, police and press regulators to hold Murdoch to account. This led to six different police inquiries in England and Scotland, a series of arrests and criminal trials, and to the establishing of Lord Justice Leveson's inquiry into the culture and practices of the press. He is the author of five other books, he has written feature films and makes TV documentaries, and he teaches a one-day masterclass in the skills of investigative work.
@Bynickdavies

GILLIAN FINDLAY is the co-host of the fifth estate. Findlay first reported for the fifth estate from 1990-91. Prior to that time, she spent 12 years with CBC Television News, beginning as a general assignment reporter in Vancouver. In 1985, she moved to The Journal as a health reporter and later became a member of their prestigious documentary unit. While at the fifth estate, her story on David Milgaard helped make the case for his innocence and against the man who was eventually convicted. In 1991, she covered the Dubin Inquiry for The National. Called after the Ben Johnson scandal in 1988 at the Seoul Olympics, the national inquiry investigated the use of banned substances by Canadian athletes. Later that year, Findlay was named London correspondent for CBC News. From London, she covered such stories as the war in the former Yugoslavia, the famine in Somalia and the 1994 elections in South Africa. In 1994, as ABC News' Moscow-based correspondent, she covered the war in Chechnya and also reported on Russia's most historic presidential election. Findlay spent eight years reporting for ABC News, first in Moscow and then in Jerusalem. As ABC's Middle East correspondent, she covered the Palestinian Intifada. Findlay also reported on events in Iran, Iraq, Syria, Lebanon, Egypt and Jordan. She returned to Canada and to CBC-TV in 2002 to co-host the investigative program CBC News: Disclosure for two seasons.
@cbcgillian

CJF J-Talks Exclusive Series Sponsor


In-Kind Supporter


When & Where

Glenn Gould Studio
250 Front Street West
Toronto, ON M5V 3G5
Canada

Thursday, 24 September 2015 from 7:00 PM to 9:30 PM (EDT)
Add to my calendar
Organizer
The Canadian Journalism Foundation promotes excellence in journalism by celebrating outstanding journalistic achievement. Our signature events include an annual awards program featuring a must-attend annual industry gala where Canada's top newsmakers meet Canada's top news people. Through J-Talks, our popular speaker's series, we facilitate dialogue among journalists, business people, academics and students about the role of the media in Canadian society and the ongoing challenges for media in the digital era. The foundation also supports and fosters opportunities for journalism education, training and research. Please visit us at http://cjf-fjc.ca.