Event Information
Location
Theatr Gwaun
West Street
Fishguard
SA65 9AD
United Kingdom
Description
Tickets will be available online toll 6pm, and available on the door
These are nights in which love letters to life are written and read aloud. There's some boldness in them. They have that tone. These nights have the mark of our time upon them, and they're timely, urgent, alert, steeped in mortal mystery. They're quixotic. They have swagger. What would you call such a thing?
Nights of Grief & Mystery.
Part poetry, part lamentation, part book reading, part ribaldry, part concert, part lifting the mortal veil and learning the mysteries there...that's what's in store. Stephen and Gregory are joined on this tour by keyboard/vocalist Lisa Hodgson, bass/vocalist Colleen Hodgson.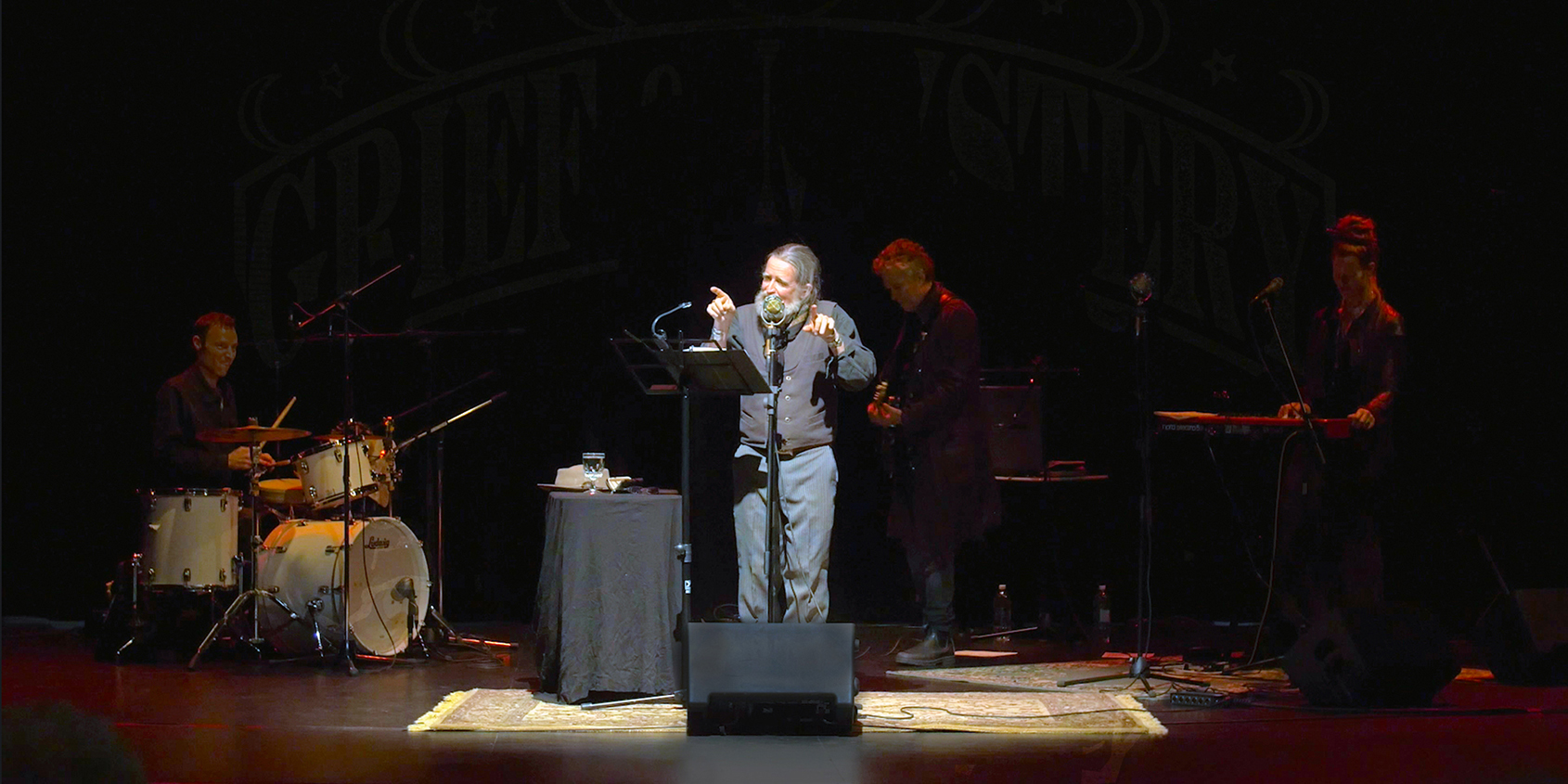 Concerts for Turbulent Times they surely are. We aren't poets - we wouldn't claim that - but the evenings are poetic. They are musical and grave and raucous and stilling, which probably means they are theatrical. They are ceremonial, you could say. They are nights devoted to the ragged mysteries of being human, and so grief and endings of all kinds appear. They certainly are sonorous hours and rapture, served by whatever talents of tongue and timbre have been granted the band, by the reckless labours of friends and accomplices who fashion genuine gigs in their home towns from their dreams for a better day, and by the raucous willingness of the sold out houses in Australia, New Zealand, Canada, the UK, and the USA to be drawn into the wonder and the poetry and the kenning.
The doors are pried at night's end, and still many linger and can't leave, or won't. There is something like victory in the air, and a weary, luminous midnight rumour that people heretofore unknown to each other can still join for the sake of the young among them and for the world entrusted to them, and that the Mercies count us kin, and that wonder is the currency of the Gods.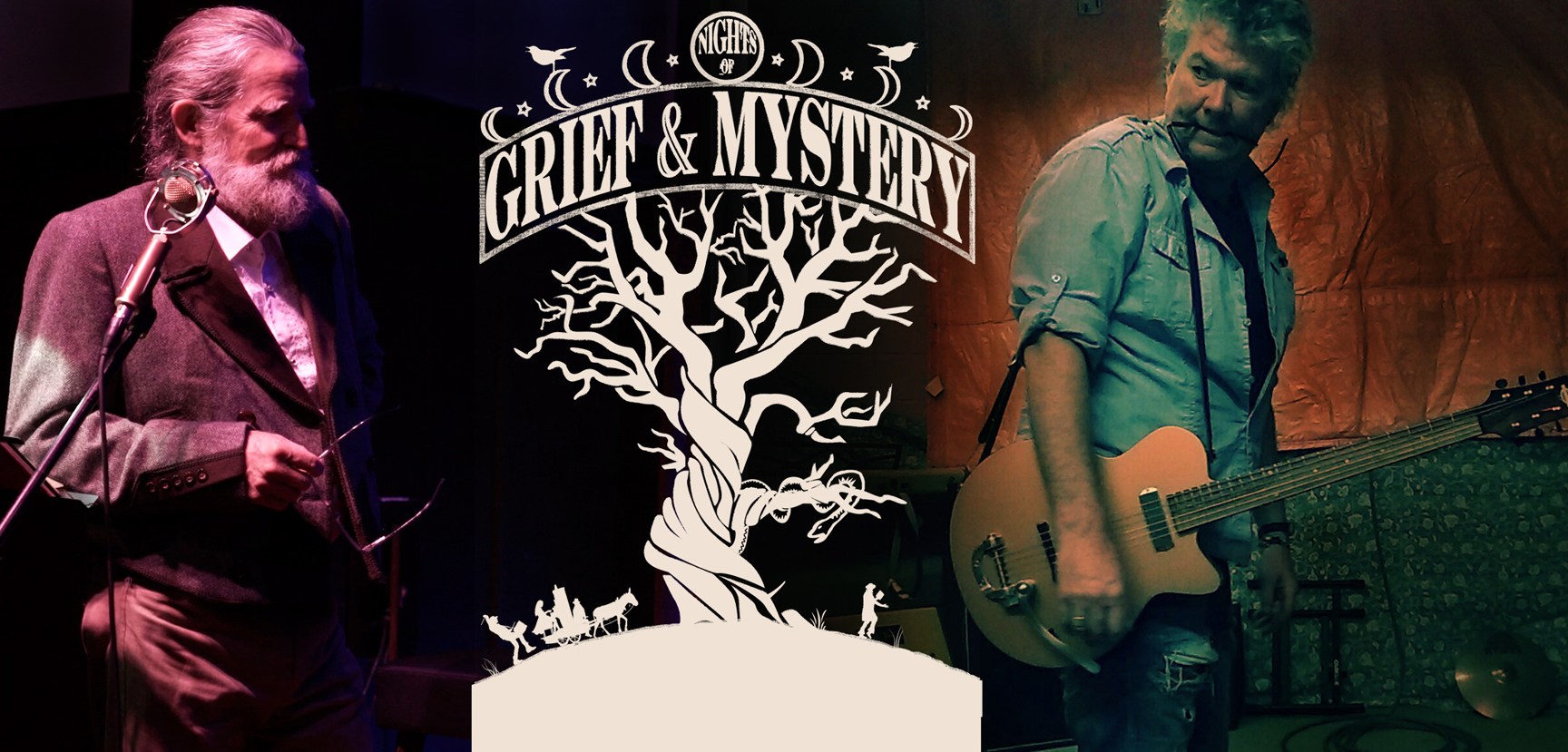 "What Stephen and Gregory were able to conjure is something rare and mysterious. A true gift…" ~ ZD
"Bravo. Hearts Broken. Hearts Mended. All on one Dark, Luminous Night." ~ RB
"At times a distant wail, and then a love song breathed right into the ear. These two skilled practitioners of rhythm could teach a stone to swim…" ~ AS
Doors open at 6:30pm, the concert starts at 7pm and finishes at 9:30pm.
For updated tour dates and locations

Visit orphanwisdom.com to learn more about Stephen's teachings and to purchase his books
Visit gregoryhoskins.com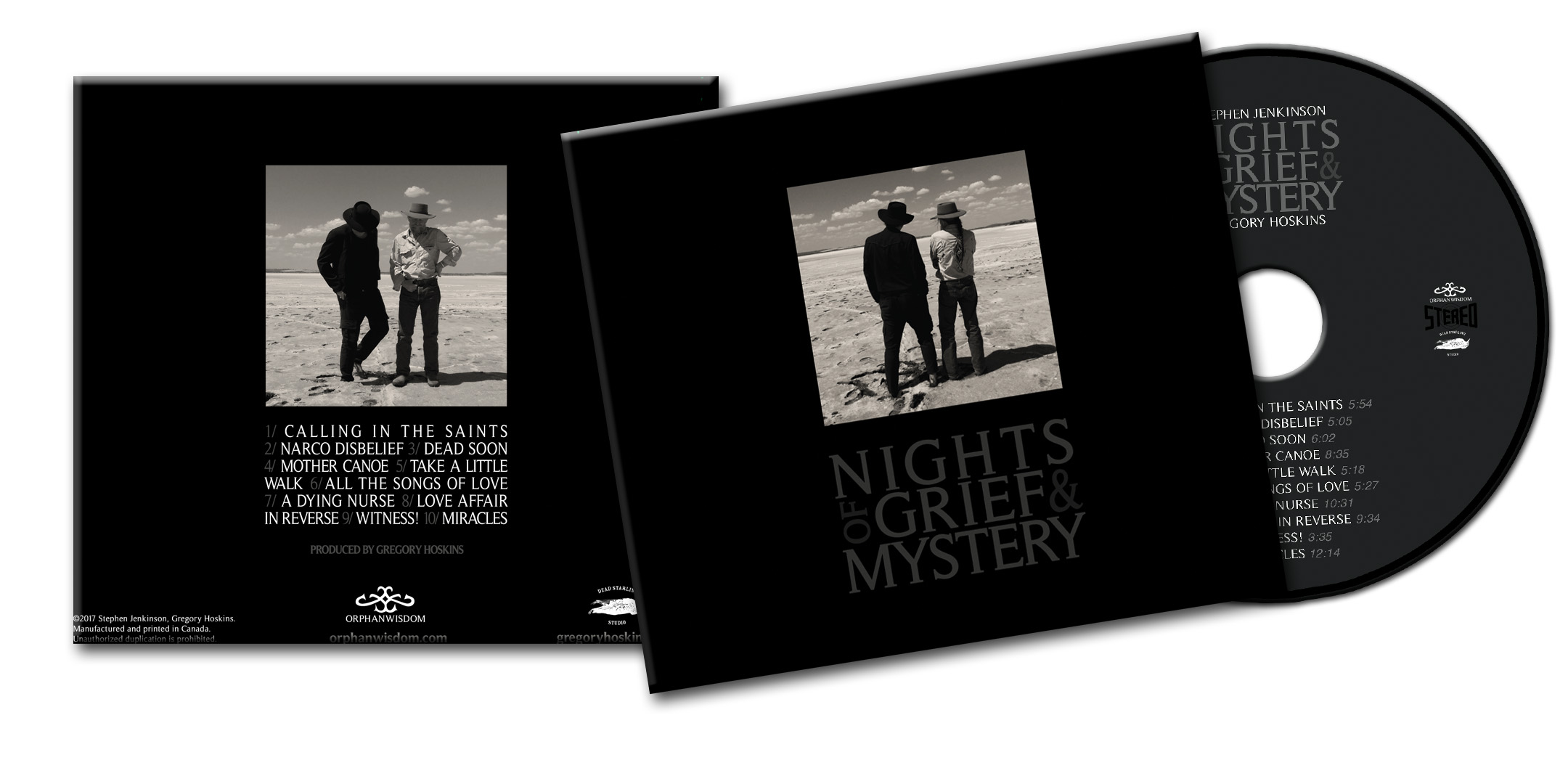 About the CD: It is powerful business. The recordings from previous nights turned into something like dry lightning, like something somebody who wasn't there might want to know about. The band went back to business, made offerings to the dance hall Gods, gave them their proper seat at the proceedings, brought all the road-tested learning to bear, tuned the whole thing up. What you have in your hand is something like thunder and a far-off storm, faithful to those strange, merciful nights. Purchase Nights of Grief & Mystery CD
About Stephen Jenkinson
Stephen is a Harvard Educated Theologian, Culture Activist, founder of The Orphan Wisdom School. He is the author of Die Wise: A Manifesto for Sanity and Soul, the award-winning book about grief, and dying, and the great love of life. He is the subject of a National Film Board of Canada documentary, Griefwalker. He brings teachings of the ramshackling kind, about honour and grace under pressure, about how we might learn our darkening times. His new book, Come of Age: The Case for Elderhood in a Time of Trouble, wonders about elderhood in an age of age-intolerance, and about the withering of the World Tree.
About Gregory Hoskins
Often described with epithets like "best kept secret", "unsung", and "an artist that has flown under the radar", Gregory Hoskins' career spans 11 recordings over 27 years and record deals on 3 continents. Hoskin's lyrics and voice tend to break and bind at the same time, and his songs are steeped in the drama of living awake, with one foot in the sorrow of it all and the other in the beauty of it all. He does it over propulsive grooves, brooding electric guitar work and rich sonics. Material from his most recent release, Vain + Alone, is featured in the Nights of Grief and Mystery. Please visit Gregory Hoskins Musicto listen.
Date and time
Location
Theatr Gwaun
West Street
Fishguard
SA65 9AD
United Kingdom
Refund policy