Description
This workshop will focus on Lightroom and Photoshop editing for night photos. Post processing is an essential part of night photography. The workshop will start with editing in Lightroom - color correction, a noise reduction technique option, etc. Then the images will be exported to Photoshop and this is where there are a lot of tools available for processing night images and bringing your own creativity to the image. Monika uses many techniques depending on what she wants in her images and these include using layers, curves, different channels and masking. Editing components separately, such as a the foreground and sky, will be covered and how to select these areas and create masks. Various noise reduction techniques will be discussed and some will be used in this workshop. The workshop will begin with editing an image provided by Monika. Participants are encouraged to bring their own image to edit as well if time permits. A second image can also be provided. Monika will answer any questions and offer suggestions.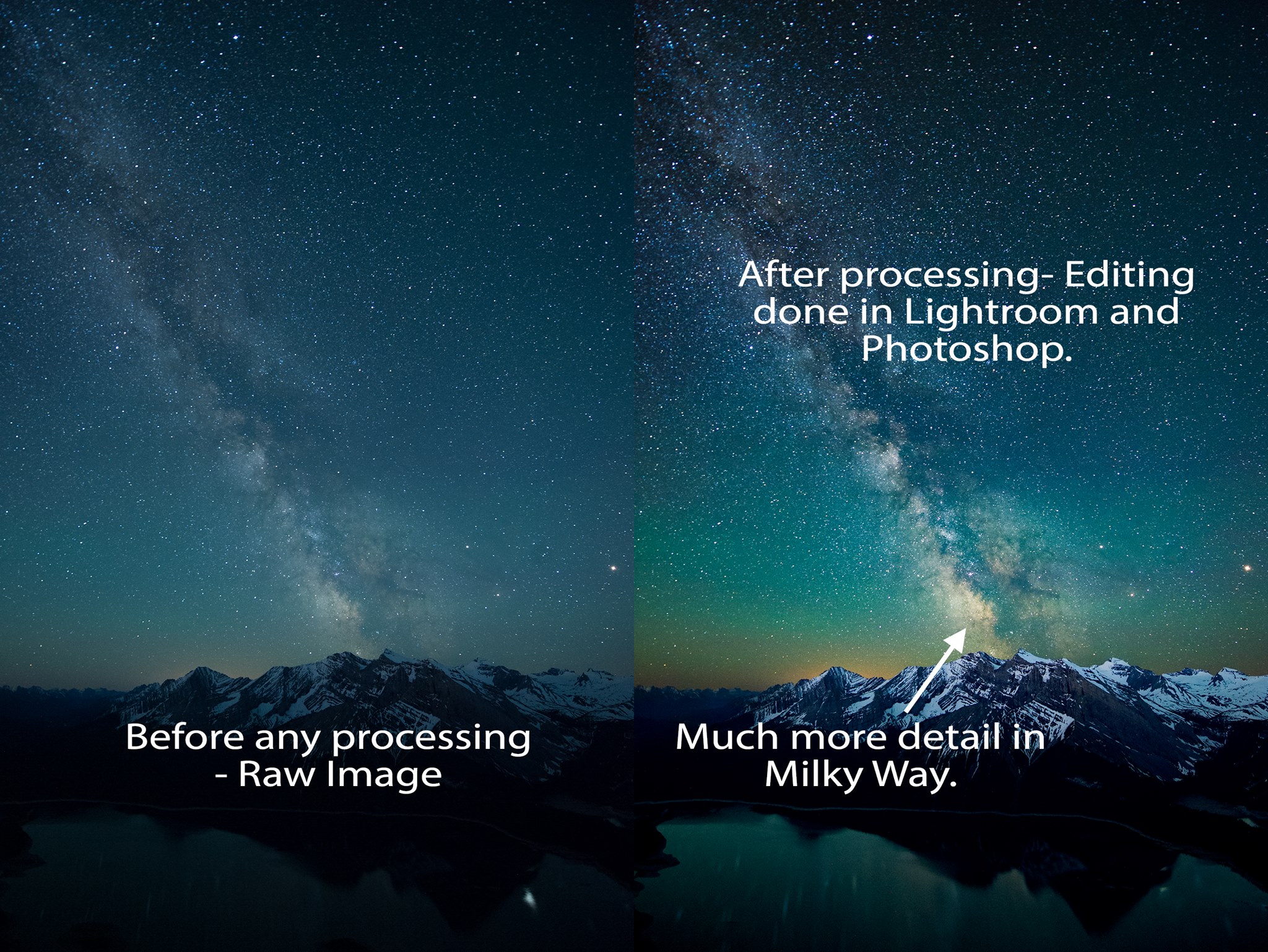 Requirements:
-Workshop participates should have used Lightroom and Photoshop before. You need to know how to import photos to lightroom and export them to photoshop.
-Bring a fully charged Laptop and power cord.
Bio:
Based in Calgary, Monika Deviat specializes in night photography, landscapes and concert photography. Monika started her photography career shooting heavy metal concerts and festivals. She has had the opportunity to travel across North America and even onto international waters to photograph some of her favourite bands for national and international publications. In 2015 Monika began immersing herself in night photography and in 2016 she chased clear dark skies all across Alberta, from the low elevations of the badlands to 11,000 ft mountains. Monika also teaches private and small group workshops around Alberta.
Check out my Night Photography Seminar on Nov 29
here
.
No refunds are available but tickets can be transferred - contact monika@deviantoptiks.com if this is needed.