Join NIGHTMARE ALLEY for their inaugural screening of MESSIAH OF EVIL at The Revue!
About this event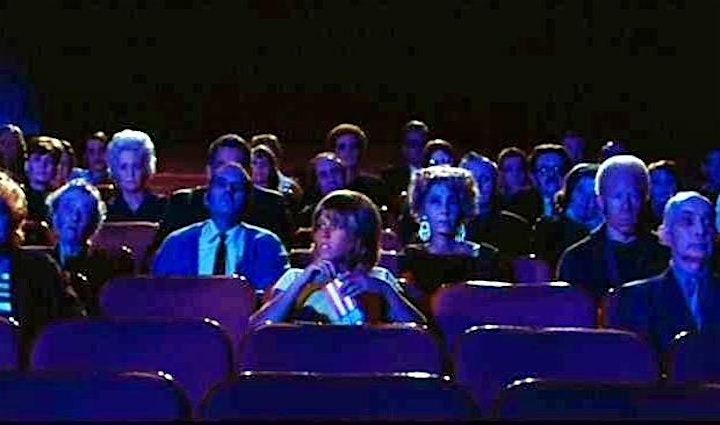 After receiving a series of chilling letters from her reclusive father, Arletty drives to the remote seaside town of Pointe Dune to discover the reason for her father's developing madness. Upon her arrival, she encounters a mysterious trio of strangers investigating a local legend known as "The Blood Moon"... a curse that has transformed the inhabitants of the town into a terrifying horde of blood-thirsty maniacs!
"They say nightmares are dreams perverted..." The inaugural film of the Nightmare Alley Film Society absolutely understands the assignment. A low-budget phantasmagorical dreamscape of atmospheric tension and indefinable horror. Inspired by the Italian art films of the '60s, with hints of Romero and Lovecraft, MESSIAH OF EVIL is ALL vibes, just in time for Hallowe'en. - STEVEN LANDRY
ABOUT THE FILM
MESSIAH OF EVIL
USA | 1973 | 90 mins | R
ABOUT NIGHTMARE ALLEY
The screening series to haunt your dreams. Horror, Sci-Fi, and Cult weirdness.
*SEATING WILL BE RESERVED AT THE DOOR. PLEASE ENSURE YOU ARRIVE EARLY TO RESERVE A GOOD SEAT.
As part of the provincial government's vaccine certificate program, which was announced in September, everyone will be required to show that they received both doses of an approved COVID-19 vaccine at least 14 days earlier in order to enter the cinema for this event.
Everyone must bring either their paper vaccine receipt or PDF vaccine receipt available online, along with photo ID to prove that they have been fully immunized.
Regular admission applies. For INDIVIDUAL MEMBERSHIPS ($350) and FAMILY MEMBERSHIPS, please email us at info@revuecinema.ca to get a ticket!
Organizer of Nightmare Alley: MESSIAH OF EVIL (1973)
The recently renovated Revue Cinema is Toronto's premier not-for-profit community cinema. We offer great second-run Hollywood fare, insightful programming like our Silent Revue series — where classics from the silent era are accompanied on live piano — Food in Film, Designing the Movies, annual galas, retrospectives & numerous other community offerings. The Revue opened in 1912, making it the oldest operating cinema in Toronto. Support us by becoming a member & enjoy great perks throughout the entire year!