Sales Have Ended
Ticket sales have ended
Thank you for purchasing your ticket to A Night of Grief and Mystery with Stephen Jenkinson and Gregory Hoskins. This event is likely to sell out well before the night of the event. If you're hoping to bring a group of people, we encourage you to buy a block of 5 tickets now so that you can gift them to your friends. Please feel free to share events with friends in other cities using social media, give a friend a phone call or send them a card. Stephen and Gregory will take Nights of Grief & Mystery across Canada and the US in 2022. 2021 WESTERN DATES (in order of appearance) Sept 24 Courtenay - Sept 28 Powell River - Oct 2 Gabriola Island Short video trailer, tour dates & locations can be found at: https://orphanwisdom.com/nights-of-grief-and-mystery/ Stephen and Gregory's albums are available for download (and as CD's)here: https://orphanwisdom.com/product-category/music/ Many thanks, The NOGM Tour Team
Sales Have Ended
Ticket sales have ended
Thank you for purchasing your ticket to A Night of Grief and Mystery with Stephen Jenkinson and Gregory Hoskins. This event is likely to sell out well before the night of the event. If you're hoping to bring a group of people, we encourage you to buy a block of 5 tickets now so that you can gift them to your friends. Please feel free to share events with friends in other cities using social media, give a friend a phone call or send them a card. Stephen and Gregory will take Nights of Grief & Mystery across Canada and the US in 2022. 2021 WESTERN DATES (in order of appearance) Sept 24 Courtenay - Sept 28 Powell River - Oct 2 Gabriola Island Short video trailer, tour dates & locations can be found at: https://orphanwisdom.com/nights-of-grief-and-mystery/ Stephen and Gregory's albums are available for download (and as CD's)here: https://orphanwisdom.com/product-category/music/ Many thanks, The NOGM Tour Team
These are nights in which love letters to life are written and read aloud. There's some boldness in them. They have that tone.
About this event
These nights have the mark of our time upon them, and they're timely, urgent, alert, steeped in mortal mystery. They're quixotic. They have swagger. They are nights devoted to the ragged mysteries of being human, and so grief and endings of all kinds appear. What would you call such a thing? We call them Nights of Grief & Mystery. Read more here.
Part poetry, part lamentation, part book reading, part ribaldry, part concert, part lifting the mortal veil and learning the mysteries there…that's what's in store. And something about the plague, and the last twenty months. And that dark road/rough God thing? That image is more than an image. That is what we do. That is our devotional act. Watch the trailer here.
Safe & Sound Salons: Courtenay – Cortes Island – Powell River – Salt Spring Island - Gabriola Island – Victoria – All events/ ticket links listed here
If you want to be a local organizer, drop me a line orphanwisdom.com/contact
NEW VENUE Beaver Point Hall
COVID-19 guideline. All attendees are to wear a mask and stay masked for the duration of the event, even after being seated. We ask that you stay in the cluster of those you come with. Bring your own drink. No intermission. Capacity is limited due to restrictions/ No proof of vaccination. These are the conditions that have been agreed to make this event possible.
Advance ticket sales only. Thanks for supporting live music!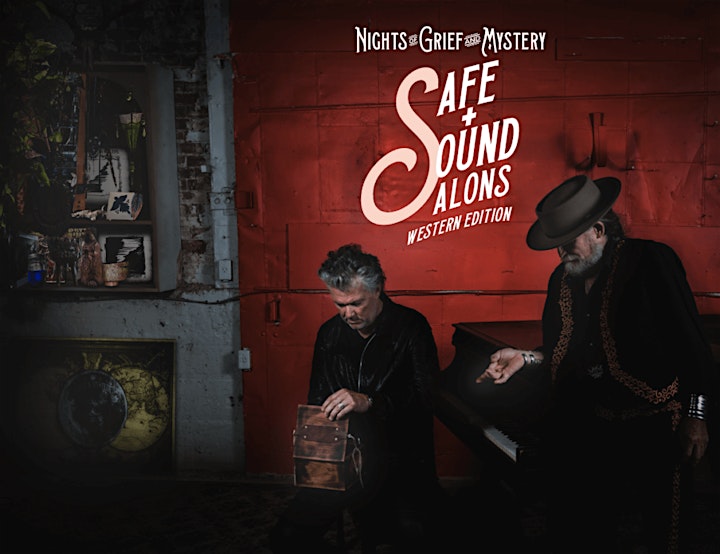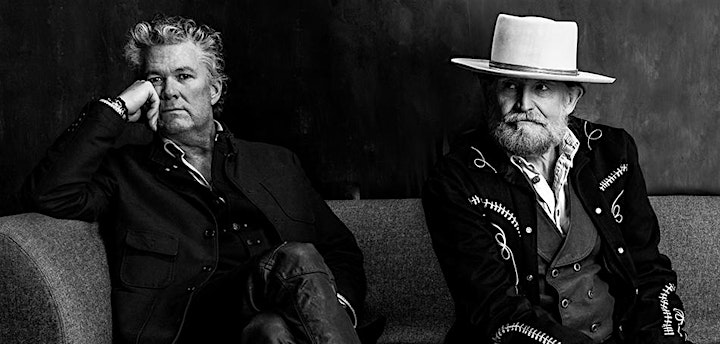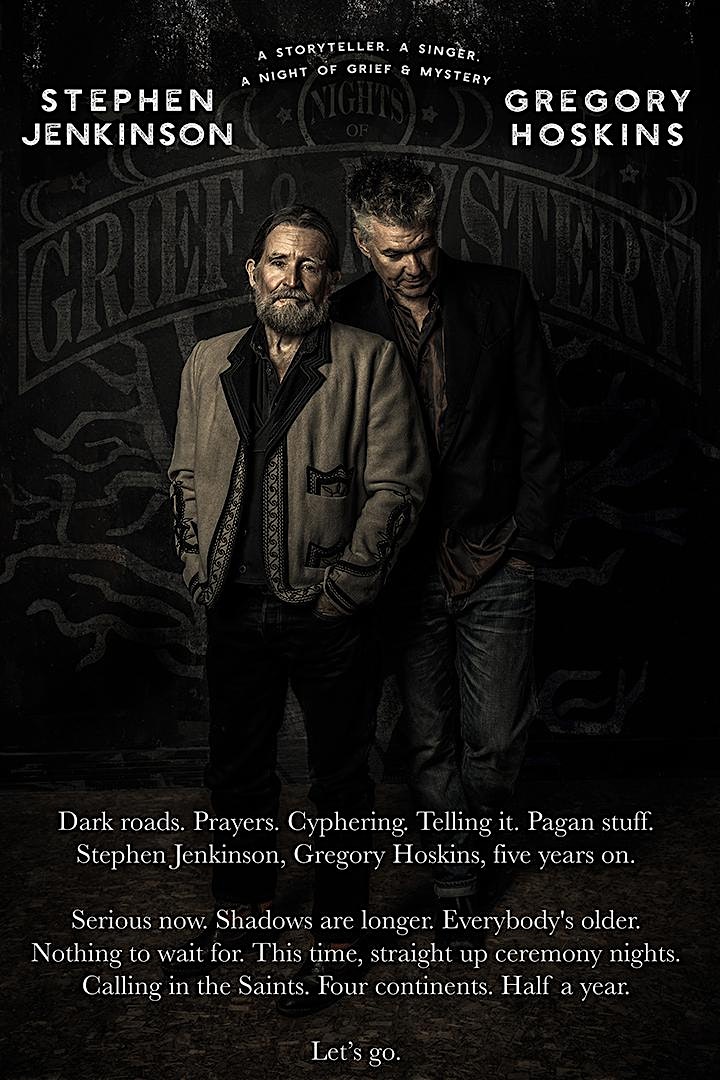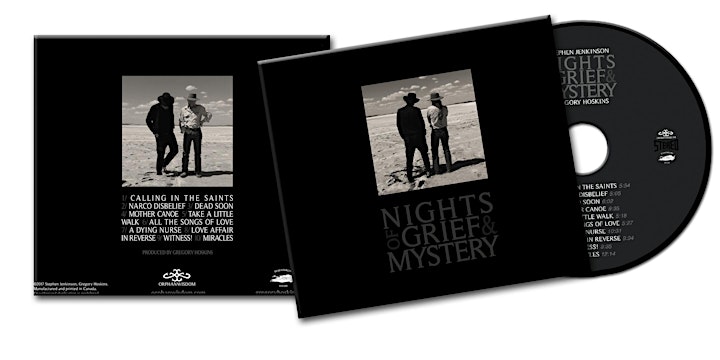 Organizer of Nights of Grief & Mystery: Safe & Sound Salons ~ Salt Spring Island