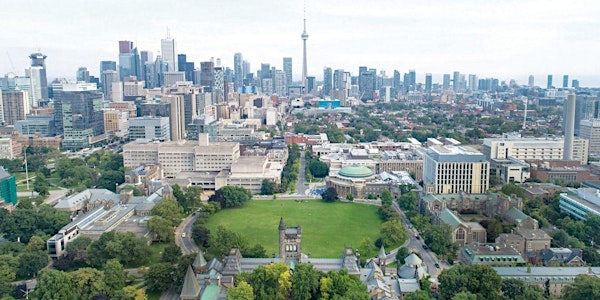 NIH Graduate & Professional School Fair - MD & Graduate Programs
Join the U of T Temerty Faculty of Medicine on Tuesday, July 19th at the National Institutes of health
About this event
Learn more about our world-class graduate life sciences and medical programs and chat with our student/faculty panel regarding the curriculum, student life, admission requirements and career as a scientist.
WHEN: Tuesday, July 19, 2022
TIME: 1:00 pm to 2:45 pm ET.
WHERE: Online
* login details will become available a day before the event
SCHEDULE
1:00 pm - Medical School - Meet Twanna Lewis, Assistant Registrar, Recruitment & Inclusive Programming to learn more about Medical School of U of T (30min)
1:30 pm - Graduate Studies – Meet Faculty to learn more about graduate studies of U of T (30min)
Dr. Erin Styles, Medical Genomics
Dr. Thomas Hurd, Molecular Genetics
Joseph Ferenbok, Translational Research Program
2:00 pm – Meet MD and Graduate Students (30 min)
MD Students
Brandon Ruan
Andrew D'Elia
Lydia Danielle Angarso
Graduate Students
Reuben Samson, Molecular Genetics
Keshna Sood, Molecular Genetics
Sally Moy, Translational Research Program
2:30 pm - Questions: (15 min)
You can visit the NIH website if you would like more information about the event.
If you would like to stay informed about the Temerty Faculty of Medicine's future recruitment events, please kindly share your contact information using our dedicated U of T Eventbrite form.
If you have any questions, please contact Natasha Lowe, Administrative Coordinator, Life Sciences Education at natasha.lowe@utoronto.ca