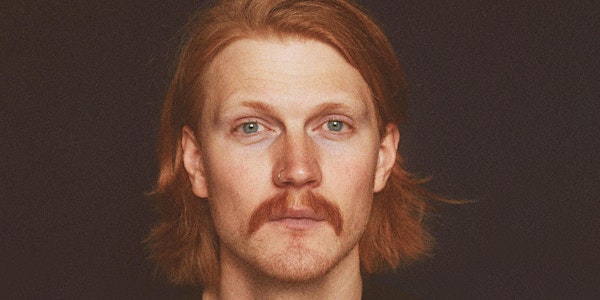 Noah Derksen with Dominique Adams
ALL AGES
West End Cultural Centre
Noah Derksen - Album Release Show - Friday, March 31, 2023 at 8:00pm
By West End Cultural Centre
Date and time
Fri, Mar 31, 2023 8:00 PM - 10:30 PM CDT.
Location
West End Cultural Centre 586 Ellice Ave Winnipeg, MB R3B1Z8 Canada
About this event
2 hours 30 minutes

ALL AGES

Mobile eTicket
The West End Cultural Centre strongly encourages all of our patrons to continue wearing facemasks in our venue. Touring artists are disproportionately affected by COVID-related health issues, and we want to give them every opportunity to continue to perform and tour. By wearing your mask in the venue, you're helping keep our artists healthy so that they don't need to cancel shows and tours.
-----
Canadian Folk Music's 2021Emerging Artist of the Year,Noah Derksen is quickly becoming known as a songwriter's songwriter. Hailing from the heart of the Canadian Prairies, Noah has spent years honing his craft up, down, and across North America. With a rich and soulful voice,Noah weaves poetry that sounds instantly familiar on first listen. He currently resides in the West Broadway neighbourhood of Winnipeg, Manitoba. His new album Sanctity of Silence is out March 9th, 2023 via Symphonic.
"This album represents a snapshot in my life. These past few years have been dominated by love—in its beauty and its hardships. These nine songs present the story of love from start to finish, from highway 17 in Northwestern Ontario to being devastatingly alone on my basement floor just two years later. The songs are ordered as I wrote and experienced them, and each capture a specific moment along this fated arc of love. Recording this album was the best form of therapy I could have ever hoped for."
This release is a follow up to Noah's 2019 album America, Dreaming. Produced by Murray Pulver and featuring artwork by another JUNO winner Roberta Landreth, the album explores Noah's identity as an American-citizen and how this has changed over time.The album earned him a 2021 Canadian Folk Music Award for Emerging Artist of the Year. Plus, Noah's got long, flowing auburn hair and a twinkle in his eye. What's not to love?
-----
Winnipeg-based singer/songwriter Dominique Adams takes genres such as folk, Americana and soul and weaves them together to create a fresh and eloquent sound. An accomplished songwriter, vocalist and guitarist, Dominique's unique sound grew out of the folk, jazz and choral scenes in Western Canada, and her love of those communities shine through in her lilting vocals, and skillful playing. Dominique has an affinity for life's complexity and simple beauty, which is effortlessly reflected within the contours of the songs she creates. With the release of her debut EP behind her, Dominique emerges as an expressive new voice in Canadian music; one that offers a moment of warmth, contemplation and hope that feels like exactly what you needed to hear.