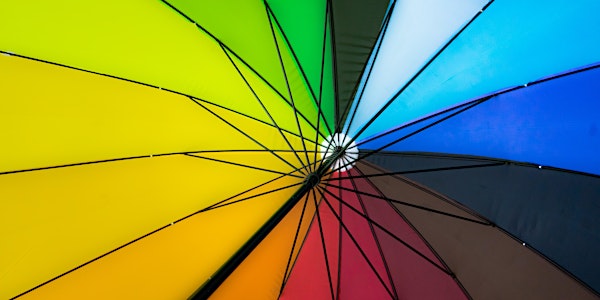 Non-Monogamous Power Exchange - Online Workshop
18+ Workshop for adults interested in exploring power exchange relationships that include non-monogamy
About this event
Presented by Darren Campbell of Learn, Grow, Repeat Education & Coaching
A submissive serving 2 dominants? Owners who are also owned by someone else? Dominants with a "stable" of submissives? In this class, we're going to talk about navigating non-monogamy and power exchange. We will pay particular attention to setting boundaries, metamour (your partner's partner) connections, and how to balance multiple levels of power exchange at the same time.
This class is open to all attendees over the age of 18.
Attendees will receive a link to the Zoom Meeting a few hours before the event.
This event is pay-what-you can, no one turned away for lack of funds.
About Darren:
Darren Campbell is a sexuality and relationship educator and coach based out of Toronto, Ontario. He is a proudly queer, non-monogamous, pleasure-affirming community member who loves to facilitate discussions and experiences that strengthen relationships and encourage a sense of curiosity and exploration. His education and coaching areas of focus include self-love & acceptance, consent, communication, non-monogamy, & power exchange. An intersectional lens informs Darren's coaching and workshop facilitation, recognizing that we live in a complex world with many identities, needs, and desires, and are often subject to systems that actively cause us harm. Darren is invested in growing his anti-oppressive practices and welcomes any feedback on how to make his teachings more accessible and inclusive.
In his classes and coaching, Darren provides participants tools and examples that help them communicate more clearly and authentically with themselves and their partners. Darren believes that a collaborative approach, focused on creating a sense of safety and shared vulnerability, is the key to great sex, connection, and a love-filled life. He can be reached at his website https://www.learngrowrepeat.ca/.