Description
This event is FREE to all Guests
You are invited to join us at our next Nerium International Regional. Come learn more on how you could make a difference in your financial world.
Nerium's Top Executive President & Chief Operating Officer Deborah Heisz, who will impress you with her knowledge. Also our special guest, 2-Star NMD Bill Carter a man who knows the industry, he has been in the direct sales industry for 28 yrs and with Nerium from the beginning.
Nerium is the new face of anti-aging, with incredible products and international expansion that is taking us around the world.
Come and hear what the buzz is all about!!
Nerium International is the fastest growing direct sales company, breaking records in the industry. An anti-aging company based on real science and achieving real results.
$100 million in sales in their first year with just one product!
Billion dollar sales in 4 years!
Ranked #1 fastest growing company of consumer products in Inc 500 magazine!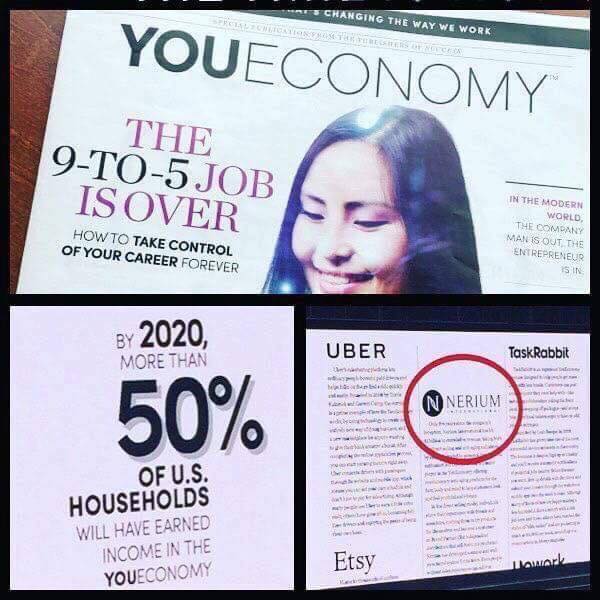 Nerium International, headquartered in Addison, Texas, is a global relationship marketing company with age-caring products created through innovative research and science. Nerium uses exclusive, patented ingredients with proven antioxidants, peptides, plant extracts and vitamins to offer effective products that target multiple signs of aging.
Founded in 2011 by Jeff Olson, Nerium is led by an executive leadership team with vast domestic and international experience. Nerium has shattered industry records for sales while developing a strong customer base in North America, Latin America and Asia-Pacific markets. This unprecedented success has allowed Nerium to generate more than $1 billion in cumulative sales since inception. Nerium has gained the attention of both the beauty and direct sales industries with its growth and success, earning the following accolades and awards for its leadership, product and corporate responsibility initiatives: • In 2015, with more than 16,000 percent sales growth over a three-year timeframe, Nerium debuted No. 1 for consumer products and services on Inc. magazine's 34th annual Inc. 500 List of America's fastest-growing private companies and ranked No. 12 on the list overall. • Nerium is the youngest company to break into the top 50 on Direct Selling News' "DSN Global 100" list of top direct sales companies and has continued to climb the list to No. 38 on the 2016 Direct Selling News' Global 100 list. • In 2015, Nerium ranked No. 56 among the top 100 biggest beauty companies in the world based on beauty sales by Women's Wear Daily. • Philanthropic partner Big Brothers Big Sisters presented Nerium it's top award for corporate partners, the 2015 President's Award. • Nerium executives have received countless awards including: Best in Biz Awards, Stevie Awards and CEO World Awards. As a leader in the anti-aging industry, Nerium continues to develop partnerships and products that allow its Independent Brand Partners the opportunity to be successful in communities across the U.S., Mexico, Canada, South Korea,Japan, Austrailia, Colombia and opening soon in Hong Kong and in New Zealand and will continue our global expansion.