Description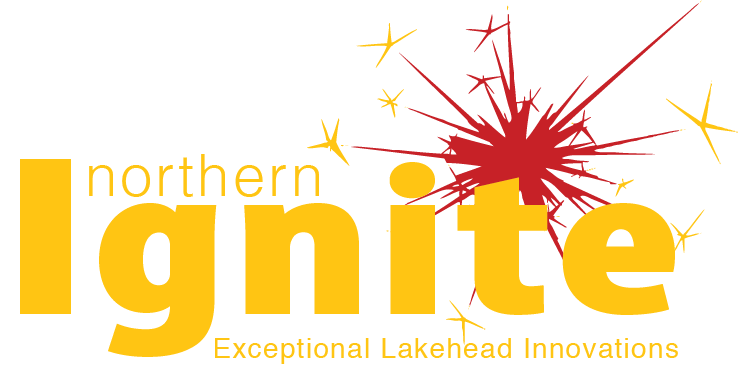 IGNITE Interests IGNITE Conversations IGNITE Connections
Northern IGNITE will be a photo-only dialogue series that focuses on bringing research to the community, and provides a pathway for industry to partner. Through several thought-provoking, seven-minute visual presentations, faculty will share why they are passionate about their work. Each dynamic speaker will use a photo-only presentation to describe their passion and process throughout their research journey.
Who should attend? Undergraduate Students, Grad Students, Faculty, Industry and organizational partners from the city and region.
Faculties of interest could be: Anthropology, Biology, Bioinformatics, Biorefining, Chemistry, Computer Science,Engineering – multiple fields, Forest Management, Kinesiology, Nursing, Psyhchology, Outdoor Recreation, Parks and Tourism, Science and Environmental Studies, Sociology.

Industry sectors of interest could be: Pulp and paper, manufacturing, mining, water management, bio-products, software engineering, engineering companies, health organizations, transportation.

SPEAKERS LIST:
Dr. Chris Southcott, Professor, Department of Sociology
Title: Helping to make Northern Communities more Sustainable

Dr. Gautam Das, Professor, Department of Physics
Title:
Dr. Vicki Kristman, Associate Professor, Department of Health Sciences
Title: A Pathway of Passion and People: Enhancing the Prevention of Injury and Disability @ Work

Dr. Sai Swoop Dalli, Postdoctoral Fellow, Biorefining Research Institute
Title: Biorefining: An Interdisciplinary Platform

Dr. Matthew Tocheri, Assistant Professor, Department of Anthropology
Title: Human Connections to the Natural World

Dr. Alla Reznik, Professor, Department of Physics
Title: Molecular Breast Imaging with Low-dose Positron Emission Mammography
EVENT DETAILS:
5:30PM............................Networking
6:00PM............................Welcome - Presentations begin

6:30PM............................Dinner
7:30PM............................Presentations continue
8:15PM............................Closing Remarks
In Partnership with: