Description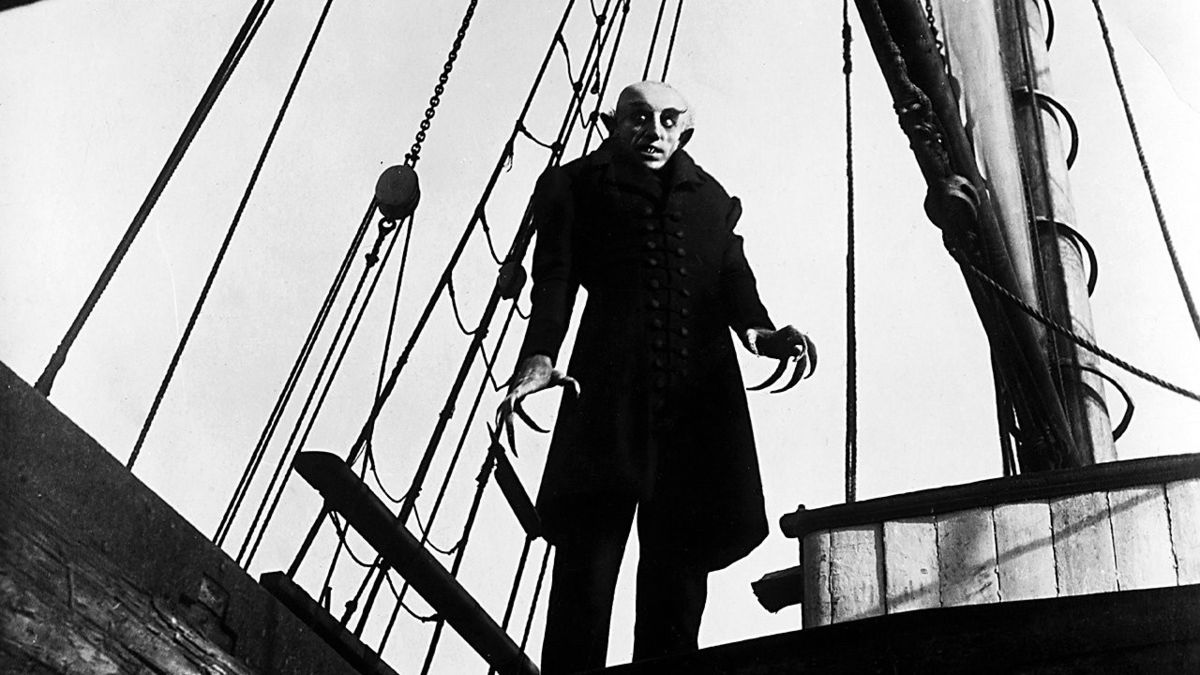 Join us for a unique silent film event — Austin, Texas' own The Invincible Czars are performing their original score to one of the oldest, most important vampire films, in the confines of Toronto's oldest operating cinema.
About the film
NOSFERATU
Germany 1922 90min. PG
Directed by F.W. Murnau
Starring Max Schreck, Greta Schröder, Greta Gustav von Wangenheim
In this highly influential silent horror film, the mysterious Count Orlok (Max Schreck) summons Thomas Hutter (Gustav von Wangenheim) to his remote Transylvanian castle in the mountains. The eerie Orlok seeks to buy a house near Hutter and his wife, Ellen (Greta Schroeder). After Orlok reveals his vampire nature, Hutter struggles to escape the castle, knowing that Ellen is in grave danger. Meanwhile Orlok's servant, Knock (Alexander Granach), prepares for his master to arrive at his new home.
About The Invincible Czars
The Invincible Czars make quirky, bold music for lovers of everything in the "other" category. Inspired by comics, sci-fi, fantasy & horror stories, cartoons, comedians, and classical composers, they're eclectic, dynamic and always have a cinematic flair.
In 1998, guitarist Josh Robins started recording musical themes into his four-track recorder that sounded more like bits of movie scores than indie rock songs. He needed more than the usual guitar, bass, and drums to realize these budding rock symphonies; he taught himself to read music, began writing pieces for instruments he couldn't play, and eventually assembled the first line-up of The Invincible Czars.
Since those early days, The Invincible Czars have evolved from a novel act in Austin's Red River scene to a reverse classical-crossover powerhouse playing all over the US, blending influences as disparate as Tchaikovsky and Van Halen.
Whether they're playing a rock show in a club, a live silent film soundtrack in a theatre, or a holiday event in a park, The Invincible Czars are always entertaining and out of the ordinary. Their musicianship is complemented with humour, magic tricks, fun and wacky wardrobe, and occasional minor acrobatics.
The screening will be introduced by Liisa Ladouceur, author of How to Kill a Vampire: Fangs in Folklore, Film and Fiction.
Co-presented by Rue Morgue Magazine.
Admission $18 General, $15 for Members, Seniors & students. Membership free event not applicable.