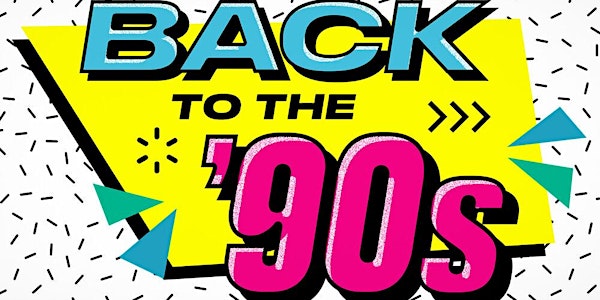 Nostalgia | The 90s
Let's get nostalgic, baby! It's time to rewind and unwind with burlesque and drag acts to songs from 1990-1999!
Date and time
Thu, Apr 27, 2023 7:00 PM - 10:00 PM PDT
Location
Paparazzi Nightclub 642 Johnson Street Victoria, BC V8W 1M6 Canada
About this event
Fatale Production Presents: Nostalgia | The 90s at Paparazzi
Thursday, April 27th | Doors: 7PM | Show: 8PM | 19+
🎟: https://nostalgia-the90s.eventbrite.ca
Let's get nostalgic, baby! It's time to unwind and rewind with burlesque and drag acts to songs from 1990-1999!
HOSTED BY: TBA
FEATURING: Peaches & Screams, Sylvester Stalletto, Fierce Brosnan, Scarlet Bitch, Iva Anorak, Blush Broadway, Dr. Bear, Jasper Jinks, Oliver Clozoff, Florence Fatale
In the event that public health restrictions prevent this event from going ahead, all tickets purchased for this event will automatically be valid for a rescheduled date.
≫ Seating ≪
▪︎ Seating is unassigned, and first come first served.
≫ What To Bring ≪
▪︎ Please bring valid government-issued photo ID.
≫ Tickets ≪
▪︎ We do not offer refunds on tickets. If you need to sell your tickets, the best way is to reach out to your social circles or post in the Facebook event discussion.
▪︎ If you would like to transfer the ownership of your ticket to another person, you can do so from your Eventbrite account. See more on how to do this at: https://www.eventbrite.com/support/articles/en_US/Q_A/how-to-transfer-tickets-to-someone-else?lg=en_US
≫ Safer Spaces ≪
▪︎ At Paparazzi there is zero tolerance for any type of racist, sexist, ableist, fatphobic, transphobic or homophobic behaviour. By purchasing a ticket and attending this event, you agree to conduct yourself with the utmost respect for everyone at this event. In the event that you do not, you may be asked to leave without a refund.
▪︎ If you feel uncomfortable at any time, please let Paparazzi staff know and we will try to support you in the best way possible.
≫ Land Acknowledgement ≪
▪︎ We would like to respectfully acknowledge that the territory on which this event takes place is on the traditional, stolen, unceded land of the Lekwungen and W̱SÁNEĆ peoples. We acknowledge the rich cultural history of the many peoples and rituals that have been affected by the ongoing process of dispossession and colonialism. We hold this understanding in our interactions and engagements with this land and its people.
≫ Accessibility ≪
▪︎ Paparazzi is accessible to those that need mobility assistance and the venue has an elevator. Washrooms are gender neutral and there is one accessible washroom stall.