NouLAB Academy 2016-17 Information Session
Event Information
Location
Online - ZOOM
https://zoom.us/j/9050139941
Description
Hello Social Changemakers,
We are pleased to announce that the NouLAB will be hosting an information session in its NouLAB Academy 2016-17 program and answer any questions you might have about the program and the application process.
The social innovation lab methodology is an approach to addressing complex social challenges and we want to discuss how it can be used to support positive social change in New Brunswick.
The information session will be online and the log in information will be sent to you upon registration.
We look forward to speaking with you and working together to address some of our province's toughest challenges.
This online session will be in English and there will be an information session in French at the City of Dieppe from 3:30-4:30pm on September 20th. If you aren't able to make either of these sessions please contact me at the information below.
Sincerely,
Amanda Hachey
Director
NouLAB
506.850.6569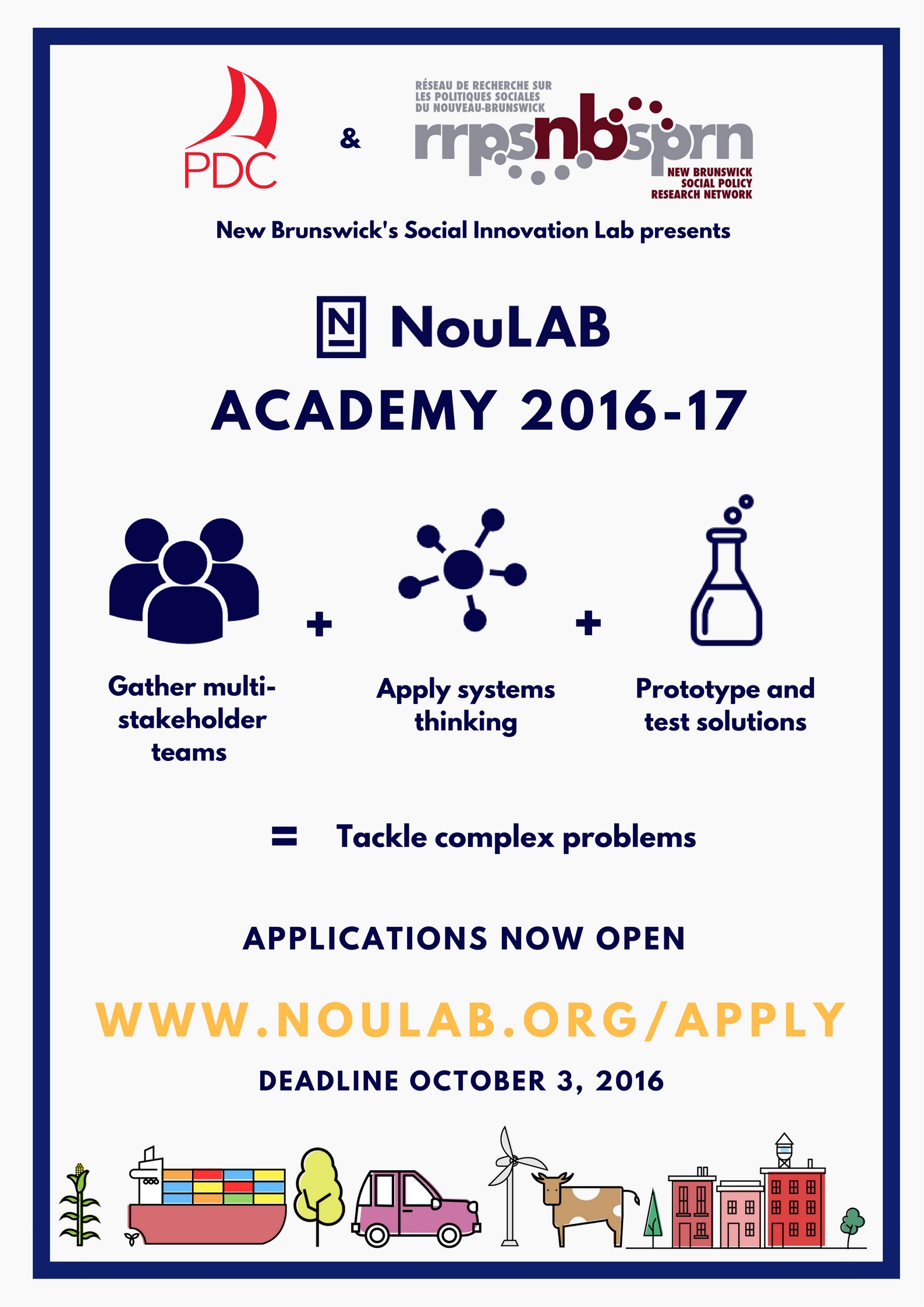 Date and Time
Location
Online - ZOOM
https://zoom.us/j/9050139941