The Taste of 17th! 17th Ave Sw's inaugural Food & Drink Festival is happening November 20- 29, 2020.
About this event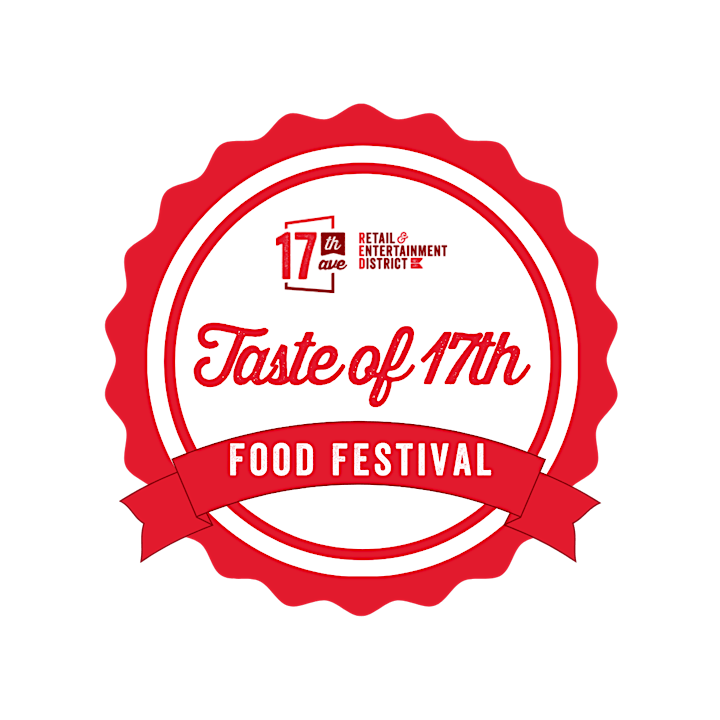 The 17th Ave Retail and Entertainment District is VERY excited to announce our Inaugural food festival, Taste of 17th, which will feature our amazing 17th Ave BIA restaurants and food establishments who want to remind Calgarians why their food is the best – and why 17th Ave is the best dining district in the City!
From Nov. 20 to Nov. 29, there will be about 20 17th Ave food & drink establishments and restaurants participating, all who will be putting forward either a special three course meal for the event, a promotion around a classic or staple, or a brand new promotional meal or appetizer that can only be purchased during the Taste of 17th Festival!
We're anticipating this to be one of our biggest events yet! We've thought of everything from Parking for getting people safely down to 17th, to Contests for getting people excited about the event!
**Our $25 gift vouchers are now SOLD OUT, but you can still register through Eventbrite to participate in our Taste of 17th event!**
Those who qualified have been mailed a $25 Gift Voucher* to use on a MINIMUM $25 order (before taxes) on Taste of 17th menu options, specials or promotions at one of the participating 17th Ave restaurants of their choice.
Vouchers will only be valid for Dine-in or Call-in takeout in an effort to support our local businesses.
Participating Businesses:
Black Sheep
Butterblock
Calcutta Cricket Club
Chilitos Taberna Mexicana
Cluck N Cleaver
Cobs Bread
D Spot Dessert Cafe
Heaven YYC
KB&CO
Living Room
Ollia Macarons & Tea
Ten Degrees Chocolate
The Coup
Trio Restaurant and Cafe
Trolley 5
Tropical
Universe Restaurant
V Burger
Yum Bakery & Bistro
And more to come! Final list of participating businesses subject to change without notice.
*If you have already registered for the event and have a Taste of 17th gift voucher, you will not be eligible to participate in the contest. Duplicate registrants will be removed*
*Note: Vouchers will only be valid for dine-in or takeout at participating restaurants. One (1) Gift voucher may only be spent on a (1) food and drink order equal to or greater than $25.00 in value and are only valid from Nov. 20 to 29, 2020, at the participating Taste of 17th locations. Vouchers can only be used on Taste of 17th menu items. If other menu items are on the final receipt one wishes to apply the voucher to, the voucher can only be applied provided at least one(1) Taste of 17th menu meal is included on the final receipt. Vouchers hold no cash value and cannot be used as tip or gratuity. Vouchers cannot be refunded for cash by business to patron under any circumstance. Voucher is to be surrendered to restaurant and cannot be used at multiple locations as the business will need to retain voucher after purchase. There is only one (1) voucher allowed per takeout or dine-in order receipt. Voucher cannot be used on delivery. There is only one (1) voucher allowed per person, per order. No more than two (2) vouchers will be mailed per household and the addressee name for each order must differ from one another. If duplicate or suspected duplicate orders are registered, they will be cancelled without warning, no exceptions. Vouchers are only valid between Nov 20-29, 2020. Vouchers will be sent to the mailing address listed in your registration, and will be retained by business after purchase. Vouchers will only be mailed out to Calgary residents. If the voucher is lost, stolen, misplaced or delayed in mail the BIA will not replace, reimburse or otherwise compensate for the lost voucher. The 17th avenue retail & entertainment district BIA, taste of 17th or any of the BIA membership is not responsible for any lost, stolen, misplaced or delayed mail containing vouchers.
Please keep in mind new health and safety procedures and guidelines for each of the participating restaurant will be in effect. Please respect them and help support small business during this difficult time.
Please DO NOT attend if you answer YES to any of the Risk Assessment Screening Questions when reserving your ticket. If you answer YES to any of the Risk Assessment Screening Questions your ticket will be cancelled. Stay home and Call Health Links 811 for further instructions.
Organizer of Nov 20 - 29 | 17TH AVE TASTE OF 17TH