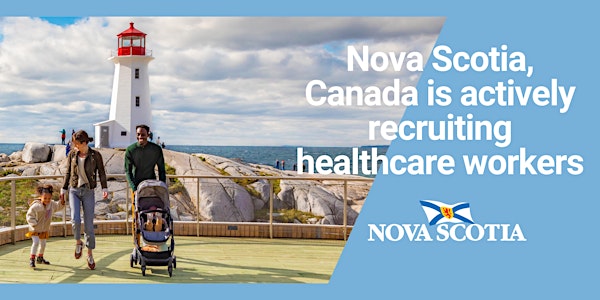 Nova Scotia, Canada Healthcare Recruitment Event in Dublin
Location
The Morrison, a DoubleTree by Hilton
Ormond Quay Lower
North City
Ireland
Meet immigration and healthcare reps from Nova Scotia, Canada to learn about opportunities to live and work in our beautiful province.
About this event
Office of Healthcare Professionals Recruitment in partnership with Nova Scotia Labour, Skills and Immigration (Immigration and Population Growth branch), Nova Scotia Health and Health Association Nova Scotia invites you to The Morrison Hotel in Dublin on June 26 for a recruitment event. The event will start with a presentation on Nova Scotia's career opportunities and unique lifestyle, followed by the opportunity to speak to representatives from each of our provincial partners.
Nova Scotia is actively recruiting Doctors, Nurses, Continuing Care Assistants and other healthcare professionals to live and work in the province. We have set ambitious goals to recruit qualified healthcare professionals to work in the province, and Nova Scotia is ensuring our province's enviable lifestyle and natural environment is matched by its work environment.
Whether you choose to work in an urban center or in one of our vibrant coastal or rural communities, you will discover opportunities to start something new in Nova Scotia.
Join us at The Morrison Hotel in Dublin, Ireland in room 'Printworks' on Sunday, June 26, 2022 at 3:00pm.
Please RSVP as soon as possible, as spots are limited.
Tickets are non-transferable and only selected individuals will be able attend.