About this Event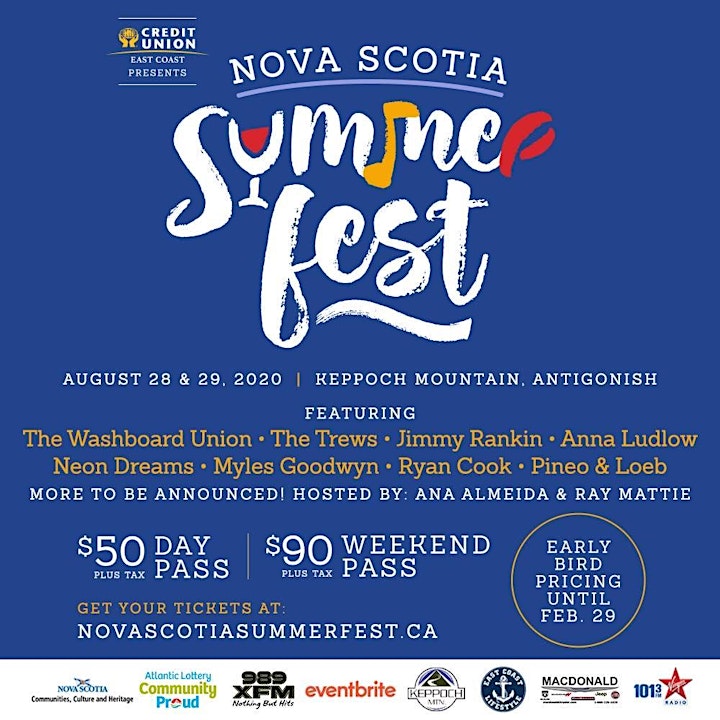 Summer can't get here quick enough!
Nova Scotia Summer Fest 2020
Friday, August 28th Headliners:
The Trews
Neon Dreams
Pineo & Loeb
Saturday, August 29th Headliners:
Washboard Union
Jimmy Rankin
Anna Ludlow
Myles Goodwyn
Ryan Cook
General Admission and VIP tickets available.
VIP Tickets Include:
Access to spacious and furnished VIP lounge
Dedicated VIP entrance
1 Premium parking space close to the festival site
VIP cash bar service
VIP crowd-free Male and Female Washrooms
On site VIP host
*Additional VIP features to be announced.
More artist announcements on the way. Be sure to like and follow the Nova Scotia Summer Fest Facebook page for all the up to date information and announcements.
*Details for free concert August 27th to be announced. Tickets will not be required for the night of the 27th.