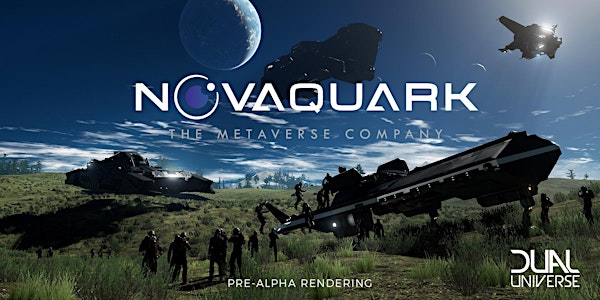 Novaquark Montréal / Dual Universe Live Demo
Location
SAT
1201 Boulevard Saint-Laurent
Montréal, QC H2X 2S6
Canada
Come and discover Dual Universe (live demo), discuss the project with the founder, be the first to know about the new Montreal studio!
About this event
We will perform a live demo of Dual Universe, the award winning ambitious PC MMO, showcasing the impressive technology behind the scene. We will then discuss the project and its challenges and present the new Novaquark Montréal studio. We will talk about the role of Novaquark Montreal, and what are the profiles we are recruiting to join the amazing team!
Jean-Christophe Baillie, founder and creative director of Novaquark, and Stéphane D'Astous, general manager Novaquark Montréal, will be there for the presentation. Don't miss this unique event to know more about one of the most ambitious project in town!
*please arrive as soon as 5pm, because the event will start on time at 5:30pm!*
Discover more about Dual Universe on our webpage, YouTube channel, Discord and community website!