NOVA'S JUNCTION REVUE is an ongoing music series with local independent musicians curated by Junction Local, Michael Novalski.
About this event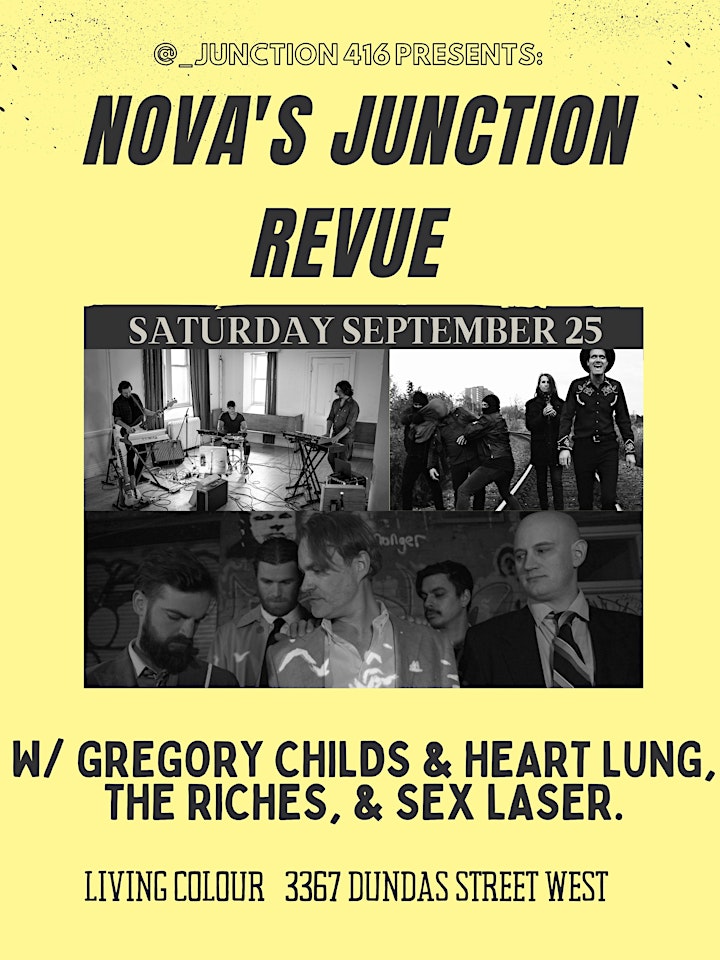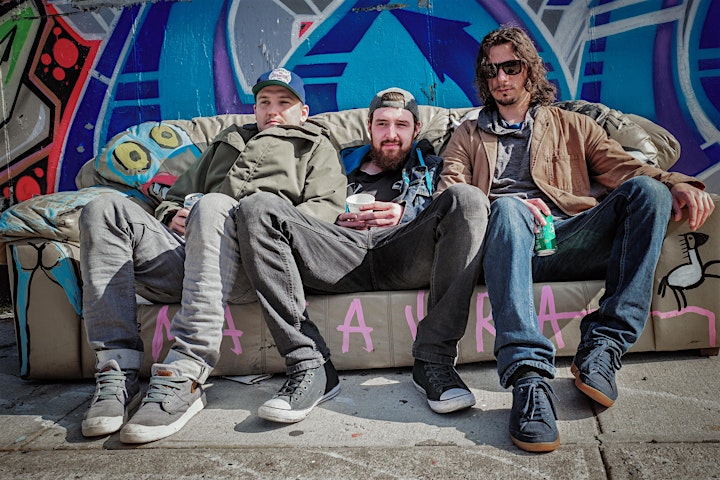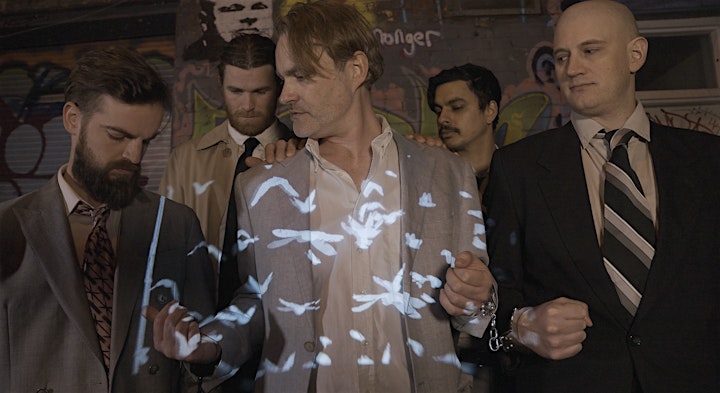 The Riches, formed in 2017, are a genre-bending art-pop band with Korg synths and silver trumpets. Fronted by a suited lounge singer, this relentless five-piece defy expectations and make music that is passionate, decadent and unwaveringly good. The Riches' original set is complimented by stunning visuals and a Twin Peaks trivia quiz.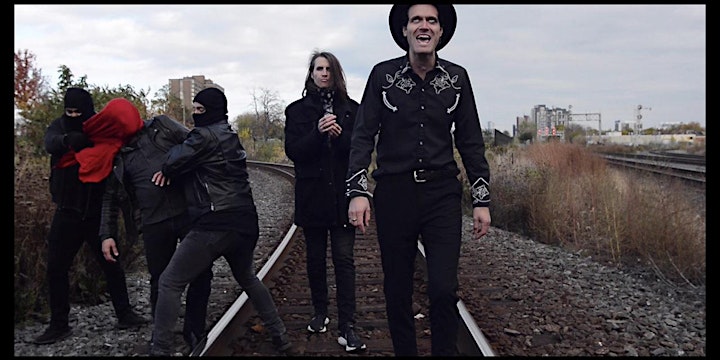 Gregory Childs & Heart Lung, a dark alt-country band from Toronto has just released their debut music video "Blood Ties" and we're very excited to be premiering it here on Dropout today! The band is fairly new, coming to life in late 2019 as an alt-country outfit focused on taking pop-country to a gnarlier place. I think their doing a great job of that, mixing elements of grunge and folk into their sound to create really cool and dark country vibes. I don't know if it's the song itself or the video shot on the railroads of The Junction, but something about it feels very Canadian. Self-described as "emotionally confused Willie Nelson", Gregory Childs & Heart Lung have a really intriguing sound, one that I would have to loved the opportunity to see live before live music got shut down. Until then, the band has given us this great new video to help tie us over until it returns.
Since writing the Baby Blue EP, a collection of songs that reminisce on classic heart bleed spun up with outlaw country and Cobain grease, Gregory Childs & Heart Lung have taken to the tracks of Toronto's Junction triangle to record the single-shot video for "Blood Ties". The rails are no stranger to Gregory Childs, who grew up next to a country rail crossing as a boy and walked the lines daily as a means of reflection. "Blood Ties" tells the story of a family estrangement and the traps that follow in its wake.
Organizer of NOVA'S JUNCTION REVUE w/GREGORY CHILDS & HEART LUNG THE RICHES & SEX LASER