Description
Human Centered Delivery is a method of arming businesses with a form of lean startup thinking suited for businesses of any size. It offers a complete flow that combines agile, service design, UX, and validated learning.
Whether you have an existing product or service that you are selling to customers, or one in mind that you would like to develop, understanding what to provide your customers and knowing how to deliver it with speed to market will be key to your success.
Today more than ever, organizations find themselves preoccupied with ways to differentiate themselves in the market. The ones who find success have managed to create a culture where people are: engaging with customers regularly; continually learning by testing ideas; comfortable iterating and pivoting constantly. They have also structured themselves to absorb rapid changes in customer needs and competitive pressure.
Infusing a Human Centered Delivery mindset into your business will help you to advance to your next level.
About the speaker: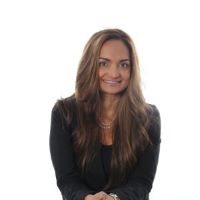 Shelisa Bainbridge ("Shelisa B"), Head of Human Centered Delivery
"My most intrinsic joy is deeply rooted in re-energizing the creative confidence in people, teams, and organizations, and in working together to produce products and services that will strengthen our ties in the world around us." – Shelisa B.

Shelisa B. is a business leader with more than 20 years of experience working with some of Canada's most notable brands including Maple Leaf Foods, Labatt Breweries of Canada, Shoppers Drug Mart, Loblaw Companies Limited and Capital One Canada.
Through her various Corporate experiences, Shelisa has come to understand the exponential power that 'human connection' has on a company's bottom line, and the support that businesses need to attain exceptional results through brand loyalty and unwavering internal team trust and collaboration.
As the Head of Human Centered Delivery (HCD) at Agile by Design, Shelisa B. helps to arm businesses with the skills they need to shift the mindset, culture and methods required to increase agility. HCD is a complete flow that combines Agile, Lean, Service Design, User Experience and validated learning.
Shelisa has a proven track record for coaching teams on Agile and HCD practices, and on guiding end-to-end organizational transformation to achieve a more collaborative, empowered, human-centered ecosystem.

Thank you to our Venue Sponsor