Note: See NS Phase 5 Covid-19 protocols at bottom.
About this event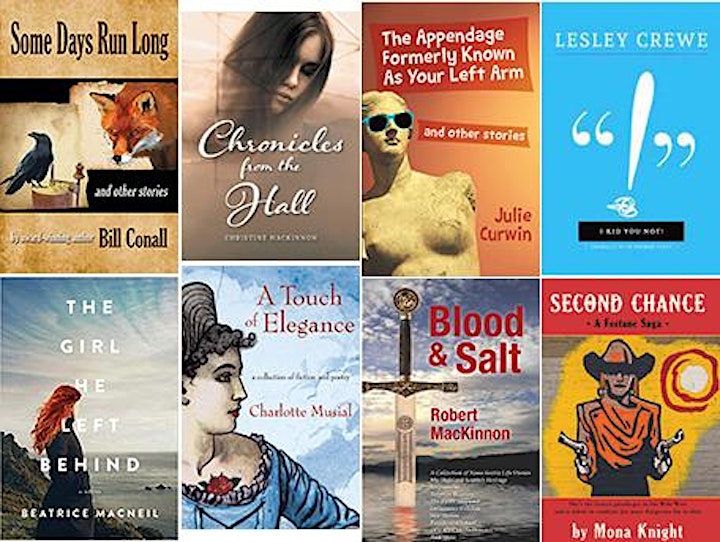 BILL CONALL'S novel The Promised Land: a novel of Cape Breton won the Stephen Leacock Medal for Humour in 2014. His earlier novel The Rock in the Water was short-listed for the same award. Bill lives on the back side of Murray Mountain in Cape Breton with artist Rosemary McLean. Bill is also an accomplished singer and songwriter. His most recent book is the short story collection Some Days Run Long.
LESLEY CREWE was raised in Montreal. She spent many summers in Cape Breton, where she met her husband, John. By coincidence, John was also from Montreal with family ties to Cape Breton, and after finishing their post-grad education decided to move to the place they met to raise their family. Lesley began writing professionally after her children moved out of the house and a bedroom was converted into her den. She has released 13 books. Her most recent book I Kid You Not! was published in September.
JULIE CURWIN is a psychiatrist who divides her time between Sydney and Boularderie Island, Cape Breton, where she lives with her husband Chris and a variety of furry friends. Her short stories have won numerous awards, including the Commonwealth Short Story Prize for World Backwards (2008) and the David Adams Richards Prize for a group of short stories. The Appendage Formerly Known as Your Left Arm is her first book and received the "Alistair MacLeod Award for Short Fiction" at this year's Atlantic Book Awards.
MONA KNIGHT was born and raised in Ontario. She spent much of her working career in Toronto as a correspondent for a third-world sponsorship agency. Her debut novel Banjo Flats was published in the fall of 2017. She has also published several short stories in local anthologies: Unearthed; Thirteen Ways From Sunday; and Aubade. Her most recent novel Second Chance (2020) is the second novel in the "Fortune" series.
CHRISTINE MACKINNON was born and educated in St. John's, Newfoundland. A long-time resident of Cape Breton she was a founding member of "Whitney Writers Ink". Her short story Tiger the Lion Hearted was runner-up for the Canada-wide "Beatrice Fines Literary Award". Her writing has been published in several magazines and anthologies and she is the author of the memoir Chronicles from the Hall. Her most recent book is titled The Raccoon Whisperer: The Story of James Blackwood.
ROBERT MACKINNON is an ex-RCMP officer, an armchair historian, and a world-renowned maritime salver and treasure hunter. He is the author of three books including Shipwrecked: North of Forty and Blood and Salt. His fourth book Queen Anne's Treasure is forthcoming in 2022.
BEATRICE MACNEIL is the bestselling author of Where White Horses Gallop, which was longlisted for the Dublin Literary Award and was one of The Globe and Mail's Best 100 Books of 2009 ; Butterflies Dance in the Dark; Keeper of Tides; The Geranium Window; and her short story collection, The Moonlight Skater. She received the Tic Butler Award for outstanding contribution to Cape Breton writing and culture, and has won the Dartmouth Book Award on three occasions. The Girl He Left Behind is her fifth novel and was a National Bestseller for five weeks. Beatrice MacNeil lives in Cape Breton, Nova Scotia.
CHARLOTTE MUSIAL is the author of the poetry collection The Night Life of Chairs. She was born in Scotchtown, Cape Breton. Charlotte's personal essays, features, short fiction, and poetry have found homes in local, regional, and national venues. These include The Cape Bretoner, The Atlantic Advocate, Pottersfield Portfolio, Canadian Writers Journal, and, more recently, as short fiction in anthologies published by The Nashwaak Review, Thirteen Ways from Sunday, Grey Area: 13 Ghost Stories, and Breton Books. Her short story and poetry collection A Touch of Elegance is her second book.
Presented by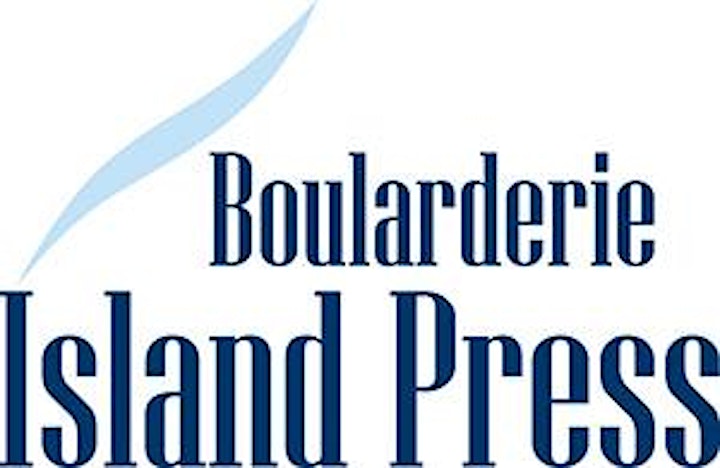 NS Phase 5 Protocols: Starting 4 October 2021, you need proof of full vaccination to participate in discretionary, recreational and non-essential activities (like dining out, going to a fitness facility or going to a movie, theatre performance, concert or sporting event).
Organizer of November Sonata