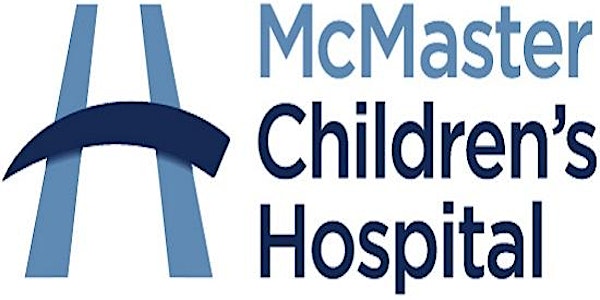 NRP Refresher Course for MCH NICU Team, July 5 (AM)
Location
McMaster Children's Hospital
Room 3H41 (3rd floor, Purple section)
1200 Main Street West
Hamilton, ON L8S 3E1
Canada
Refund policy
Contact the organizer to request a refund.
Eventbrite's fee is nonrefundable.
This NRP Refresher course is an educational activity for members of McMaster Children's Hospital's Neonatal Intensive Care Unit. Participan
About this event
This NRP Refresher course is an educational activity for members of McMaster Children's Hospital's Neonatal Intensive Care Unit.
Participants will receive NRP Provider status from the Canadian Pediatric Society upon successful completion of the course. 
 Prerequisites:
(1) Current member of the NICU team at McMaster Children's Hospital,
(2) Completion of the 8th Edition online examination prior to attending the classroom session*, and
(3) Adequately rested (Not on service in the 8 hours preceding the course) and physically well enough to be able to fully participate in the course.
(4) Do have a proof of a previous NRP Advanced course certificate and will present a paper copy on the course day.
 * A paper copy of your NRP Online Exam Certificate of Completion must be submitted during course check-in.
 NRP Course Preparation and Online Examination Details
It is necessary to complete self-directed learning is using the Textbook of Neonatal Resuscitation - 8th Edition in preparation for the required online exam.
Completion of the 8th Edition NRP online examination is required prior to arriving for your classroom session.
E-Simulations are available as an optional part of the exam. Many previous NRP course participants have found the e-simulations to be helpful in their preparations for their classroom session, however, they are not mandatory. If you choose to do the e-sims, please note that you will have to complete the e-sims, multiple choice exam questions, and Provider Exam Evaluation before the system will issue your Online Exam certificate of Completion.
The course tuition does not include the textbook or the online exam fee.
For essential details on how to obtain materials and to access the online exam, please use the following link:
McMaster Children's Hospital Simulation, Resuscitation, and Outreach Center (SiROC) and click on NRP
Course Content:
- Covers Lessons 1-11 of the 8th Edition of the Neonatal Resuscitation Program.
- Includes: principles of resuscitation, initial steps of resuscitation, use of resuscitation devices, chest compressions, endotracheal intubation, laryngeal mask airway insertion, umbilical venous cannulation, medication administration, special considerations, and resuscitation of preterm infants and ethics and care at the End of Life.
- Requires successful completion of Advanced Integrated Skills Assessment (practical test).
Cancellation Policy
Please note that the following Cancellation Policy applies to this course:
• Requests to withdraw from a course (cancel registration) can only be completed through the Eventbrite registration system. Please go to www.eventbrite.ca/mytickets to manage your registration.
• Refunds will be made according to the date of the request based on the following timelines:
More than 3 weeks before the start of the course = 100% refund
Between 2-3 weeks before the start of the course = 75% refund
Less than 2 weeks, but more than 1 week before the start of the course = 50% refund
1 week or less before the start of the course = No refund
• If you are unable to attend the course, a friend or colleague can be substituted in your place at no additional charge.
• To transfer to an alternate course date, you must withdraw from the course that you originally registered for and complete the registration process for the course date that you want to attend. Course withdrawal conditions listed above apply.
• No refunds will be issued for withdrawals requested 1 week or less prior to a course. No refunds will be given for "no shows".