Location
The Vancity Theatre
1181 Seymour Street
Vancouver, British Columbia V6B 3M7
Canada
Description
National Speakers Bureau is proud to host our
7th annual Engage Speaker Talks!
Engage is an opportunity to LEARN, CONNECT and BE INSPIRED by some of the top speakers in North America.
Who: For those looking to be inspired by some of North America's top public speakers.
When: Tuesday, September 13th, 2016
Where: The Vancity Theatre, 1181 Seymour Street, Vancouver, B.C.
Time: 8:00am - 12:00pm
Admission:
For NSB/GSA Clients and Meeting Planners:
Minimum $20 donation to our charity partner WE (formerly Free the Children). Tax receipts can be issued for donations in excess of $20 after the event. Maximum 2 per organization, after 2 guests must RSVP at the General Admission rate. Contact your NSB/GSA agent for discount code details, the discount code is non-transferable.

For General Admission Audience:
$100 (including tax) and optional donation.


Doors open, continental breakfast and refreshments provided at 8am.
Program begins promptly at 8:30am


NSB Engage Speaker Talks Vancouver 2016 speakers include**: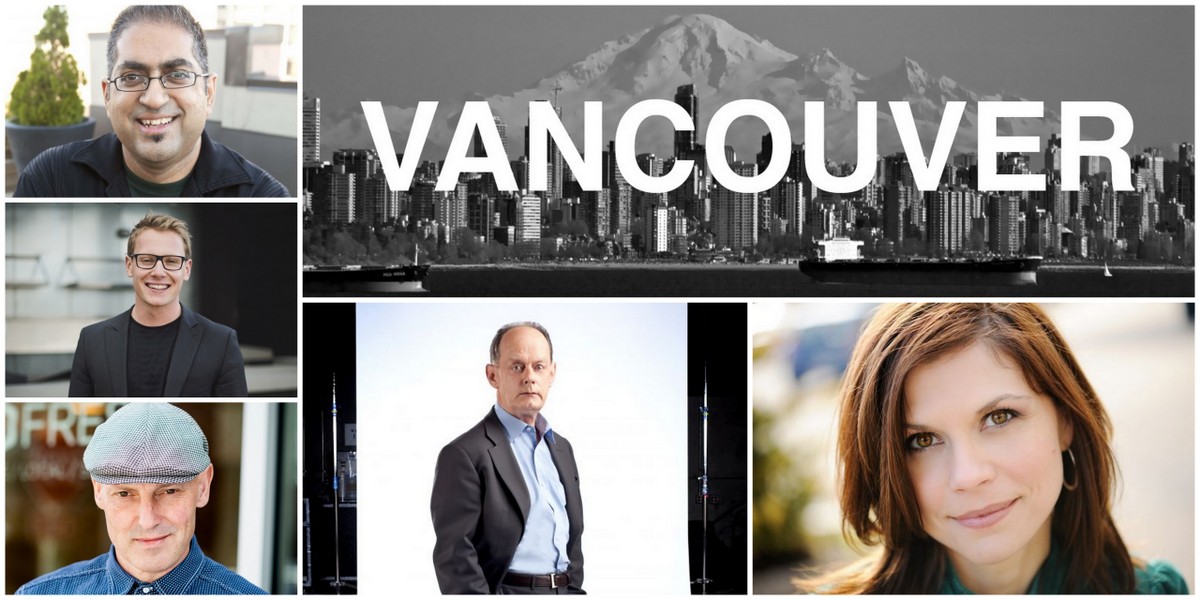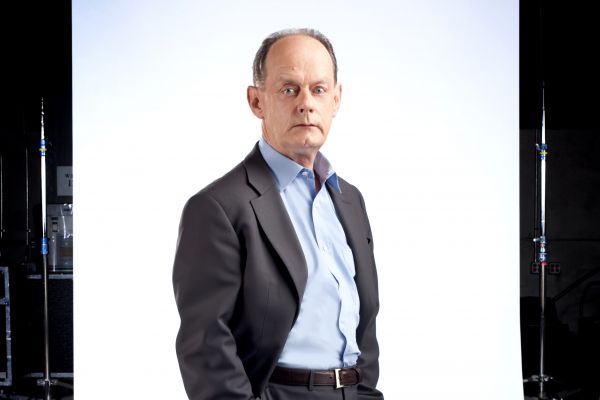 Rex Murphy | Social Commentator, Editorialist & Distinct Canadian Voice
The one and only Rex Murphy is a trusted face and voice across Canadian media. His intellect and biting humour strike through the heart of profound political and social issues. Currently he writes and reports for CBC's The National and is a columnist in the National Post.

Learn more about Rex on his NSB Speaker profile.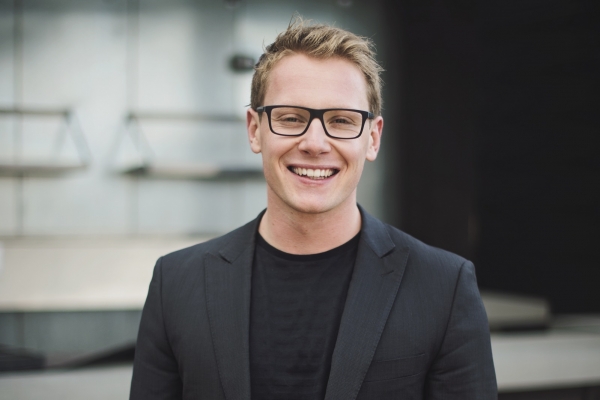 Eric Termuende | Co-Founder & Director of The DRYVER Group
Eric is Founder of The DRYVER Group, who are leading the change in Intergenerational Management, specializing in Millennials and the next generation of the workforce, DRYVER works with organizations to more effectively harness their Human Capital; increasing their people, social, and financial bottom lines. His leadership in entrepreneurship is among several reasons why he was invited to be a Canadian delegate participating in the G20 Young Entrepreneurs Alliance, where he now sits on the Leadership Committee.
Learn more about Eric on his NSB Speaker profile.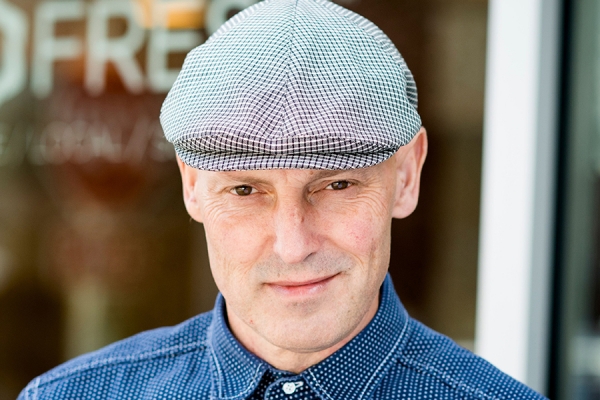 Peter Van Stolk | Founder of Jones Soda & CEO of Sustainable Produce Urban Delivery (SPUD)
Marketing maverick Peter van Stolk has a unique approach to promoting his products, an intense connection to his consumers, and an uncanny ability to predict trends. He helps organizations around the world with a broad range of marketing and business challenges, including how to compete, how to market a product, and how to build a successful business. Peter founded the Jones Soda Company in 1987 and served as CEO and chairman of the board for 20 years.
Learn more about Peter on his NSB Speaker profile.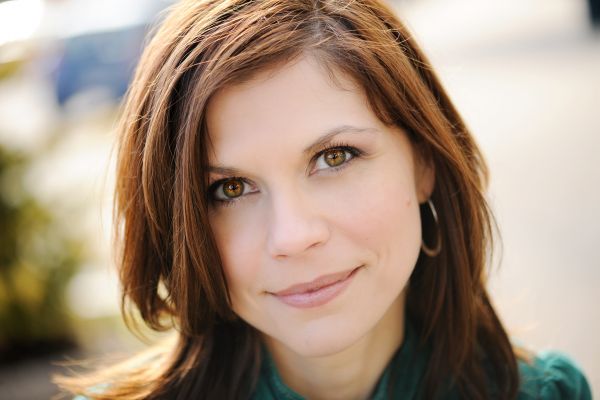 Dr. Carin Bondar | Biologist, Author & Television Personality

Dr. Carin Bondar is a biologist, writer, presenter and a true science geek. She specializes in animal population ecology, with an extended focus on their sexual behaviours. Dr. Bondar's award winning shows along with her unique style and candour allow us fans to feel exceptionally tame in our own perversions when compared to the shocking behaviour of animals in the natural world. You can currently see her on Discovery Channel's Outrageous Acts of Science and Stephen Hawking's Brave New World. Her independent web series Wild Sex has amassed over 50 million views and she presented on this topic at TED Global 2013 in Edinburgh, Scotland..
Learn more about Carin on her NSB Speaker profile.
Our Event Host: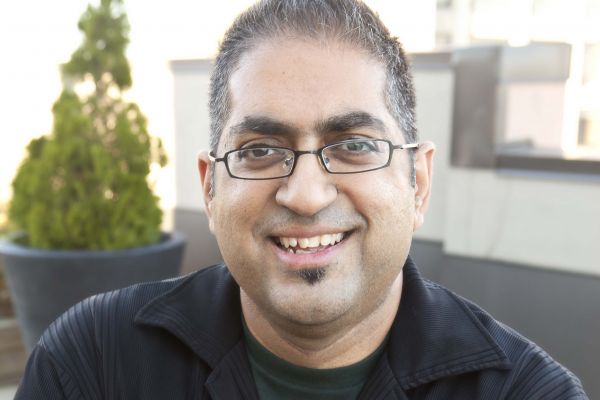 Bobby Umar | Executive Leadership Coach & Authority on Personal Branding
One of Inc. Magazine's Top 100 Leadership speakers and a champion of authentic connection and heart-based leadership, Bobby brings an engaging presence, endless exuberance and dynamic people skills to his presentations. With a background in brand marketing, engineering and the performing arts, Bobby draws on his diverse 20-year career to lead Raeallan, whose mission is to discover, inspire and develop leadership..

Learn more about Bobby on his NSB Speaker profile.
Stay tuned to Eventbrite & our twitter feed, as we'll be announcing more speakers in the coming weeks!
**Speaker program subject to change
Previous Engage speakers include:
Lt. Gen. Roméo Dallaire, Jennifer Jones, Bruce Poon Tip, Jessi Cruickshank, Patrick Moore, The Rt. Hon. Kim Campbell, Wade Davis, Bruce Croxon, Dr. Brian Goldman, Damon Allen, Danielle Bochove, Amanda Lindhout, Jesse Hirsh, Dr. Izzeldin Abuelaish, Cabral 'Cabbie' Richards and MANY more!
What previous years attendees are saying:
"I was moved, inspired, entertained and I left feeling a little bit smarter and very proud to be Canadian. You have wonderful speakers and a terrific team. Great event! Thanks for inviting me."
Bank of Montreal
"I wanted to thank you for having me this morning. As always it was really very very informative and and inspiring and I always feel as though when I leave, I walk out of your event a little bit taller. So thank you for that."
Industrial Storm Art + Design
"All of the speakers were so talented and inspiring; I walked away with new information and learned so much about Canada's great icons! It was a pleasure meeting the NSB team, you were very welcoming adn I can see that you love what you do!"
Canadian Health Information Management Association
"I want to thank you again for inviting me today. The speakers you selected were each brilliant in their fields; we took lessons away from everyone. And we were entertained! Pay yourselves on the back for a job well done"
Canadian Public Relations Society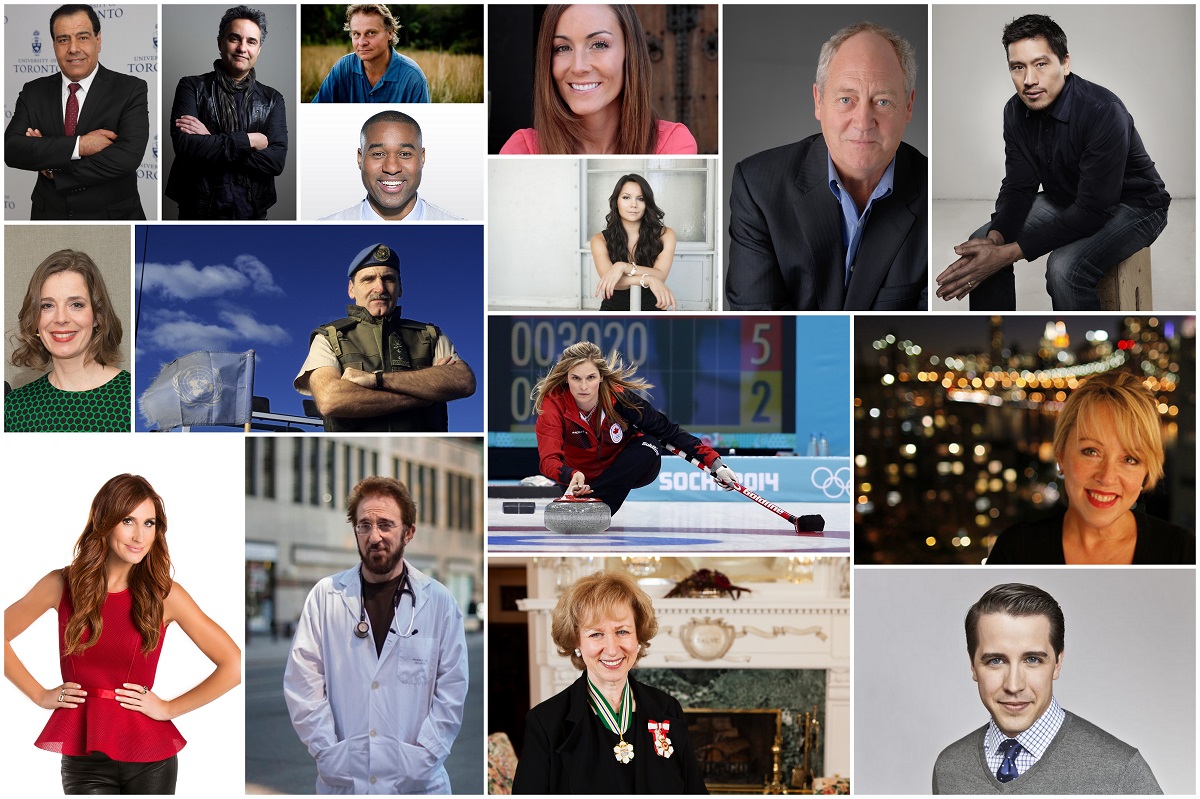 This is an event you don't want to miss.
Space is limited to reserve your spot today!
National Speakers Bureau's Engage Speaker Talks is made possible with the help of several partners in Calgary, Toronto, and Vancouver:
If you have any questions please contact our Meetings & Event Specialist Andrea Lozynsky at events@nsb.com