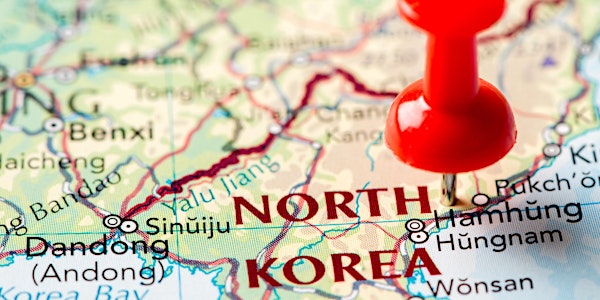 Nuclear North Korea: Implications for Canada and the Region
Location
The University of British Columbia - Okanagan Campus
3333 University Way
University Centre Ballroom, UNC 200
Kelowna, BC V1V 1V7
Canada
Description
North Korea has been on the margins of the international community for decades and is moving forward with a nuclear programme, with direct threats issued to North America. The heightened rhetoric from Leader Kim Jong-un and U.S. President Donald Trump have generated headlines around the world, but many citizens are left without a clear sense of the threat, the historical context, and the competing geopolitical interests in the region, much less what role Canada can or ought to play.
This day-long symposium at UBCO will bring together experts on the North Korea to analyze the core issues at stake and to discuss implications for Canada and Canadian foreign policy. The event is open to students and to the public.
EVENT SCHEDULE
Attend any or all of the sessions
OPENING REMARKS 10:00am
SESSION ONE 10:15-11:45am
Historical context: How did we get to where we are today? Analyzing previous negotiations and
engagement with the regime and their outcomes.
Sven Jurschewsky, International Affairs, Government of Canada
Gunn Kim, Consul General of the Republic of Korea (current)
Donald Baker, Professor of Korean History, UBC Vancouver
LUNCH 11:45-12:30
SESSION TWO 12:30-2:30pm
Geopolitical interests and responses: What are the core interests of the main players in the region and
the international community and how are they pursuing those interests?
David Chatterson, Canada's Ambassador to Korea (2011-2014)
Scott Snyder, Council on Foreign Relations, Washington, D.C.

Jenny Town, US-Korea Institute, Johns Hopkins University
COFFEE BREAK 2:30-3:00pm
SESSION THREE 3:00-4:30pm
What should we learn from this situation? What are the implications for Canada?
All guests - moderated discussion, and Q&A to follow
CLOSING REMARKS 4:30-4:45pm
This event is FREE, and includes lunch and refreshments. It is open to faculty, students, and staff and community members who are wanting to engage with experts on an issue that is central to Canada and to the region.  
This event is supported by the Roger W. Gale Symposium in Philosophy, Politics and Economics
FAQs
What are my transportation/parking options for getting to and from the event?
If driving to campus, please be aware that parking fees apply. Please park in lots H, G, or M and follow the directions at the dispenser (AFTER 12:00pm, parking is allowed in lots B or J as well)
How can I contact the organizer with any questions?
please contact econphilpoli@ubc.ca if you have any questions about this event