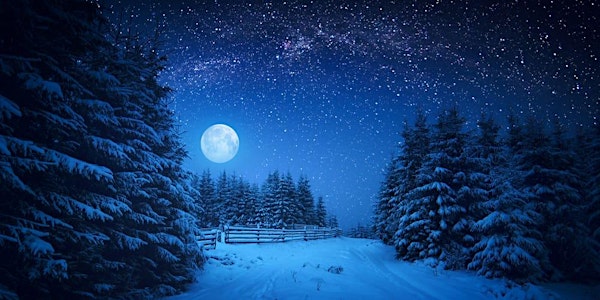 Nūma Breathwork Full Moon Ceremony
Connect with self by exploring the profound and trans-formative techniques of Nūma Breathwork
When and where
Location
Calgary Provided with registration Calgary, Ab, AB T3J 2A6 Canada
Refund Policy
Contact the organizer to request a refund.
Eventbrite's fee is nonrefundable.
About this event
Join Nūma Breathwork facilitator, Giselle Gilliard and Ortho-Bionomy® Practitioner, Danard Willisko to experience a deeper connection to self by exploring the profound and trans-formative techniques of Nūma Breathwork with Tibetan Bowls.
This is an opportunity to engage the incredible clarifying and healing power of your primary life force, breath. Explore the energetic continuum of your body, beliefs, emotions, and non-physical realms. Detoxify, rejuvenate, energize, release, express, integrate, clarify, and heal.
Nūma Breathwork is a transformational synthesis of conscious breathwork, somatic explorations and sound healing, an inquiry that supports you in clearing energy within the physical, mental, emotional, and energetic bodies. This dynamic practice can catalyze spontaneous insights and non-ordinary states of consciousness. It is an insightful dive into the continuum of human experience and a potent portal into the numinous.
Ortho-Bionomy® is a respectful and comfortable "hands-on" experience which gently relieves pain, stress, injury and trauma from the body and activates self-corrective nerve reflexes. Ortho-Bionomy® calms the nervous system allowing the body to restore natural balance, alignment and well-being.
When offered in combination, Nūma Breathwork and Ortho-Bionomy® provides the opportunity to explore the profound and trans-formative techniques that catalyze the resolution and integration of energies and patterns on all levels while increasing range, ease and fluidity of movement, strength, balance and vitality.
Cacao is heart expanding, a beautiful companion for this full moon ceremony. It will gently open you up to new possibilities as it enhances your awareness, intuition, strength, creativity, and clarity.
Sound may include Tibetan bowls, guitar, drumming, rattles, tuning forks as well as recorded music.
The numerous benefits include:
• Deep relaxation of body and mind
• Detoxification, restoration, and oxygenation of the cells
• Improved respiratory functioning
• An increased sense of and capacity for aliveness and pleasure
• Recognition and resolution of self-limiting beliefs
• Resolution of suppressed and repressed emotions
• Reduced stress and increased inner peace
• Development of new resources to engage life more stably and fully
• Increased self-love, acceptance, compassion, joy, and trust
** No previous experience is required.
~ TIMING ~
Saturday, December 3, 2022 ~ 6:15 - 10:00 pm.
Please arrive by 6:15 pm allowing time to get settled and ready to begin the welcome circle at 6:30 pm. This is an integral part of the afternoon where the sacred container is created. The closing circle completes by 10:00 pm.
~ LOCATION ~
Falconridge, NE Calgary, AB (address will be provided to those who register)
~ FOR YOUR COMFORT ~
Comfortable clothing is recommended as well as indoor socks or slippers and a light sweater or shawl.
*Due to sensitivities and allergies please refrain from using strong scents.
Participants will be sitting on the floor for opening and closing circle and laying down for approximately 1.5 hours for the breathwork.
Please bring:
• a yoga mat or thermarest
• a blanket & small pillow
• a bolster (or extra blanket) for under your knees
• a mug for cacao, water
• any item which would provide you with additional comfort
* optional:
• an item to place on the alter
• a snack for sharing
~ CONSCIOUS INVESTMENT ~ $65
Advance registration is requested. Payment can be sent via E-transfer to lotsofnutrition@yahoo.ca
* If sending E-transfer please provide the following information with registration: your name, the date of the event you plan to attend, an email address for me to send the confirmation details.
If you are unable to pay online, you are most welcome to join the ceremony. Please contact me in advance to reserve your spot.
~ CANCELLATION POLICY ~
As space is limited, advance registration is recommended to confirm your spot. There are no refunds. *A credit towards an upcoming session within 45 days will be considered if notice is given with cancellation.
Many blessings, Giselle