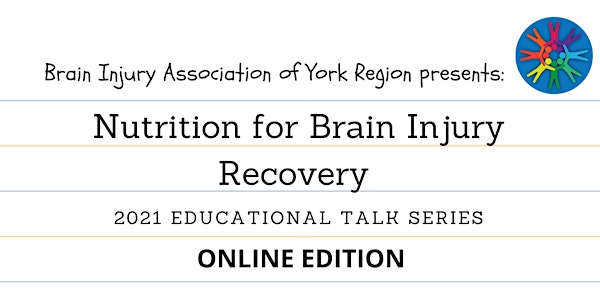 Nutrition for Brain Injury Recovery - 2021 BIAYR Educational Talk Series
Focusing on nutrition for brain injury recovery with meal planning strategies and quick and healthy meal ideas!
About this event
This presentation will highlight nutrition for brain injury recovery. Strategies for meal planning and preparation will be explored. Quick and healthy meal ideas to help with healthy eating after a brain injury will be discussed.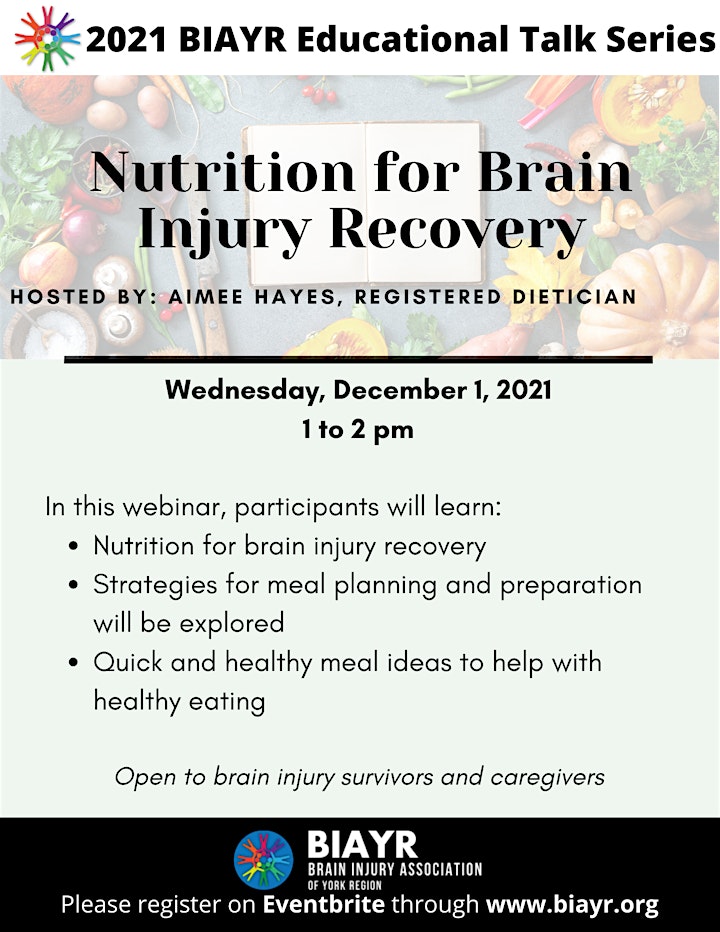 About Aimee Hayes, Registered Dietician:
Aimee Hayes is a registered dietitian with seventeen years experience working with individuals recovering from brain injury. Aimee is passionate about nutrition and health. She has an innovative and client-centered approach to helping her clients improve their health and well-being through food and nutrition. She believes in a holistic approach to lifestyle changes and inspires her client to achieve their best.