Sales Have Ended
Ticket sales have ended
Sorry to Hear You Missed Our Event. If you would like to learn more about the PRFA and any of our upcoming events, please visit www.peaceforage.bc.ca
Sales Have Ended
Ticket sales have ended
Sorry to Hear You Missed Our Event. If you would like to learn more about the PRFA and any of our upcoming events, please visit www.peaceforage.bc.ca
Nutritional Changes In Later Gestation -Transitioning Nutrition Requirements For Calving
About this Event
Nutritional Changes In Later Gestation - Transitioning Nutrition Requirements For Calving
Webinar Feb 26 /2021 @ 7:30- 8:30pm
Presented by: Barry Yaremcio P.Ag., MSc
Yaremcio Ag Consulting Ltd.
Hosted by: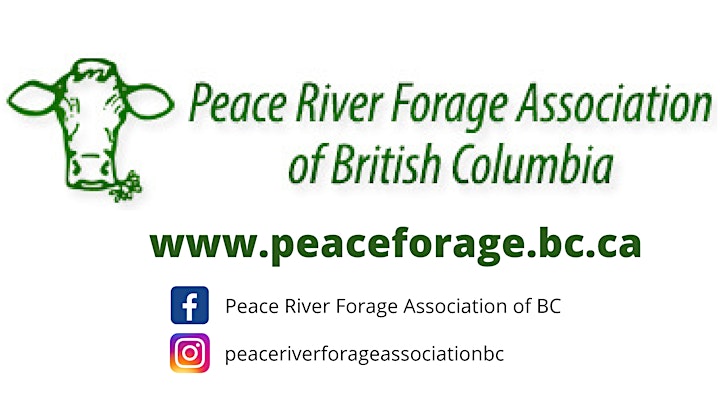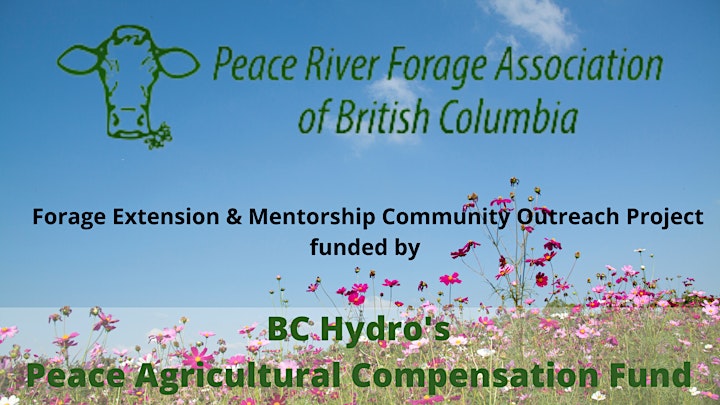 Barry Yaremcio will be discussing :
The Why & How...
...Supplying older or lower quality feeds to cows in mid- to late pregnancy when nutrient requirements are lower and using higher quality feeds for calves and lactating cows reduces overall winter feed costs
...Custom mineral may be required to meet mineral, trace mineral, vitamin, and ionophore requirements.
..Evaluating information is necessary to determine the strengths and weaknesses that exist in your herd. For example: the calving profile reflects on pre- and post-calving nutrition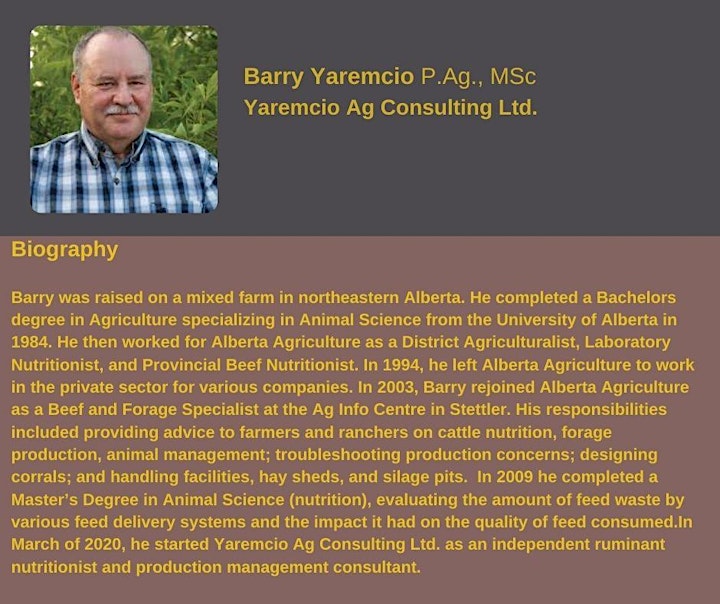 Yaremcio Ag Consulting Ltd.
Providing sound independent beef nutrition and management consulting services to cattle producers and the industry.
Articles From Yaremcio Ag Consulting Ltd.
https://www.beefconsultant.com/post/two-year-old-hay
https://www.beefconsultant.com/post/net-wrapped-bales-can-create-health-problems
Date and Time
Location
Refund Policy