Description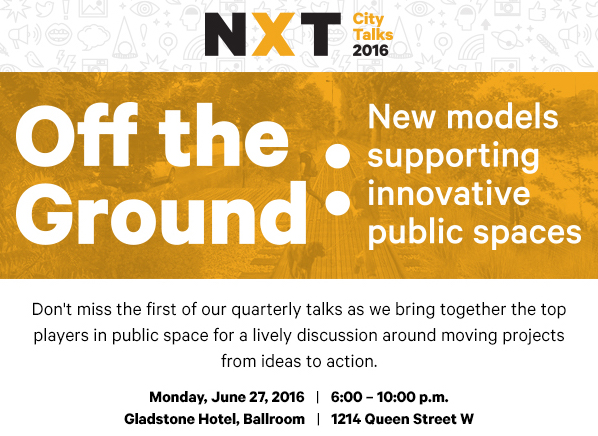 ---
FEATURING:
Ken Greenberg, Principal | Greenberg Consultants
Set to open in 2017, Project: Under Gardiner has generated major media attention. This continuous passageway from Strachan to Spadina will soon become an urban trail where visitors will encounter a series of 55 outdoor civic 'rooms' formed by the Gardiner's structure of columns and beams.
Ken is an urban designer, teacher, writer, former Director of Urban Design and Architecture for the City of Toronto and Principal of Greenberg Consultants.
Sarah Heynen, Chief Development Officer | Evergreen
The Don River Valley Park will be a 200-hectare park spanning Pottery Road to Corktown Common. Underutilized, unsound and largely inaccessible land will be transformed into a new civic space that connects neighbourhoods to parkland, brings people back to the river's edge and revitalizes an ecologically degraded and flood-prone valley.
Sarah is Evergreen's first ever Chief Development Officer. Her 15 years of fundraising experience includes past positions at WWF-Canada and Mount Sinai Hospital Foundation.
Mark Garner, Executive Director and Chief of Staff | Downtown Yonge BIA
Yonge Love is a creative community consultation on the future of Downtown Yonge. Its 2014 campaign engaged Torontonians in a conversation about the neighbourhood through a series of content and initiatives – sharing the stories of its past, surveying its present, and imagining its future.

A business and community leader for over 30 years, Mark works directly with municipal leaders to lead the transformation of one of Toronto's most vital tourism and business hubs.
Steven Dale, Project Director | Don Valley Cable Car
The Don Valley Cable Car will bring together the public, private and not-for-profit sectors. The project bridges the span between the Broadview & Danforth neighbourhood and the Evergreen Brick Works site to solves a neighbourhood transport problem and create an fun and affordable iconic attraction for visitors and locals.
Steven is an urban planner, researcher and specialist in the field of urban gondolas and cable cars. He is the founder of Gondola Project, the world's most-read resource on the subject of urban cable cars.
Ya'el Santopinto & Clinton Langevin | Winners of the 2016 NXT City Prize, Urban Dock
For the vast majority of Torontonians, access points to the water are limited. Built on the existing breakwater infrastructure, the Urban Dock is a modular system which can be rolled out along shorelines, transporting Ontario's lake landscapes to the city and serve as a point of connection between the city and its Great Lake.
Ya'el and Clinton are Intern Architects living and working in the Toronto.
MODERATOR:
Sevaun Palvetzian, CEO | CivicAction
Sevaun has held several senior executive roles, including with the Ontario Government and the World Bank Group. She also contributes to city-building efforts including serving as a member of the Premier's Community Hubs Advisory Group, the City of Toronto's Poverty Reduction Strategy Advisory Committee, The Toronto Police Service Board Transformational Task Force, and as a member of Mayor John Tory's Advisory Panel for International Hosting Opportunities.