Description
Koju vrstu glazbe volite? Koji je vaš omiljeni stil plesanja? Većina ljudi će imati odgovore na ova pitanja i vjerojatnost je da su glazba i ples vrlo važan dio vašeg života. Međutim, većina ljudi nije svjesna da glazbu koju slušamo i način na koji plešemo imaju utjecaj na nas na duhovnoj razini.
Spiritual Science Research Foundation zajedno sa Maharishi University of Spirituality je proveo brojne eksperimente istražujući duhovni učinak glazbe i plesa. Ovi učinci se mogu promatrati sa razvijenim šestim čulom i također su mjereni sa uređajima koji su dizajnirani za mjerenje duhovne aure i energije.
Naše jedinstveno istraživanje oko ovih aspekata duhovne dimenzije je prezentirano u obliku videa, podataka/činjenica i duhovnih istraživanja pomoću šestog čula. Pozivamo sve zainteresirane, koji žele imati duhovne dobrobiti od glazbe i plesa da dođu na ovo predavanje.
Ovo predavanje je besplatno, a zahvalni smo na svakoj donaciji SSRF-u.
Kontaktirajte nas: ssrf.adriatic@gmail.com


O predavaču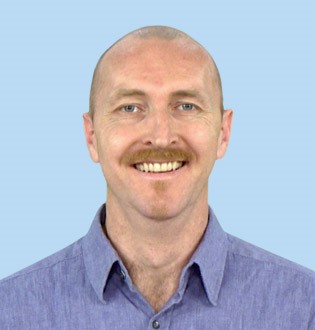 Milutin Pankrac živi u Hrvatskoj i trenutno je odgovoran za aktivnosti SSRF-a diljem svijeta. Rođen u obitelji koja ima multikulturalno europsko porijeklo (hrvatsko, srpsko, austrijsko, češko), od malih nogu je prigrlio ljepotu kulturalne raznovrsnosti u ljudima. To mu je pomoglo da ima široke poglede i da razvije ljubav prema drugima bez obzira na njihovo podrijetlo.
Po zanimanju je inženjer građevine. Nakon što je diplomirao otvorio je vlastitu tvrtku koja se bavila proizvodnjom i prodajom namještaja. Unutar 15 godina tvrtka je povećala broj zaposlenih od 1 do 80, zajedno sa regionalnim ograncima.

Nakon započinjanja duhovne prakse prema smjernicama SSRF-a 2009. godine, imao je puno duhovnih iskustva koja su mu promijenila život, uključujući i ona kada mu je život spašen. To mu je povećalo vjeru u duhovnu praksu, te je od 2011. godine sve manje bio angažiran oko posla a sve više vremena je posvećivao prakticiranju Duhovnosti i pomaganju drugima da shvate važnost duhovne prakse u svakodnevnom životu.

Njegova supruga i kćer također prakticiraju Duhovnost prema smjernicama SSRF-a. Cijela obitelj se trudi stalno živjeti Duhovnost u svojem domu i u odnosima s drugima. Zbog takve posvećenosti prakticiranju Duhovnosti, u zadnjih nekoliko godina Milutin je ostvario brz duhovni napredak.
Ovaj događaj organizira:
Spiritual Science Research Foundation